Gallipolis City Park
Introduction
When the first French settlers came to Gallipolis, they arrived at what is now the city park along the Ohio River. Today, the park hosts events from food festivals to live performances. Every year during the Christmas season, the park is decorated with lights and trees paid for by local residents and organizations. The park also features markers commemorating various events in the city's history.
Images
This bandstand was constructed in 1876 as a memorial to Gallia County Civil War veterans.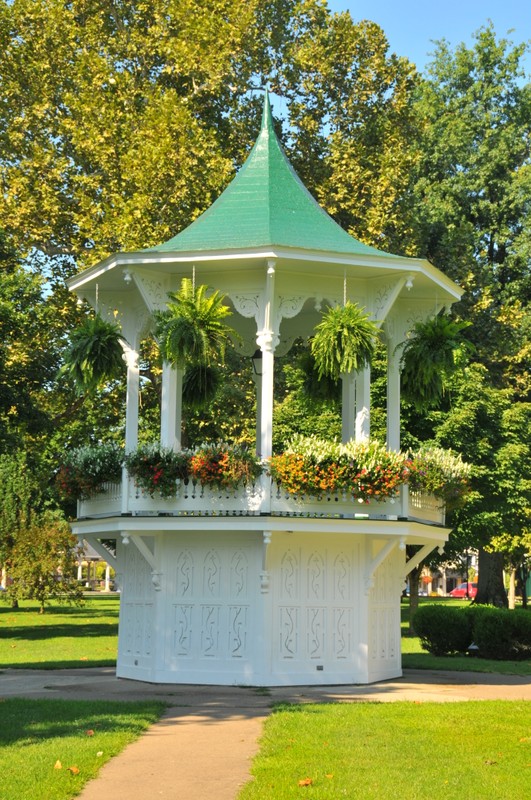 Photo from the Gallipolis City website.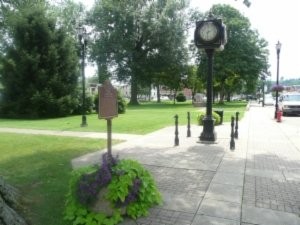 The park decorated for Christmas. From the Gallipolis Daily Tribune.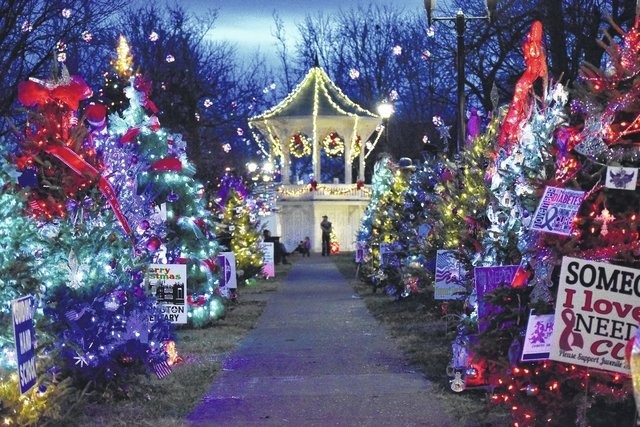 the Dougboy of the Gallipolis city park in memory of the World War 1 vets of the city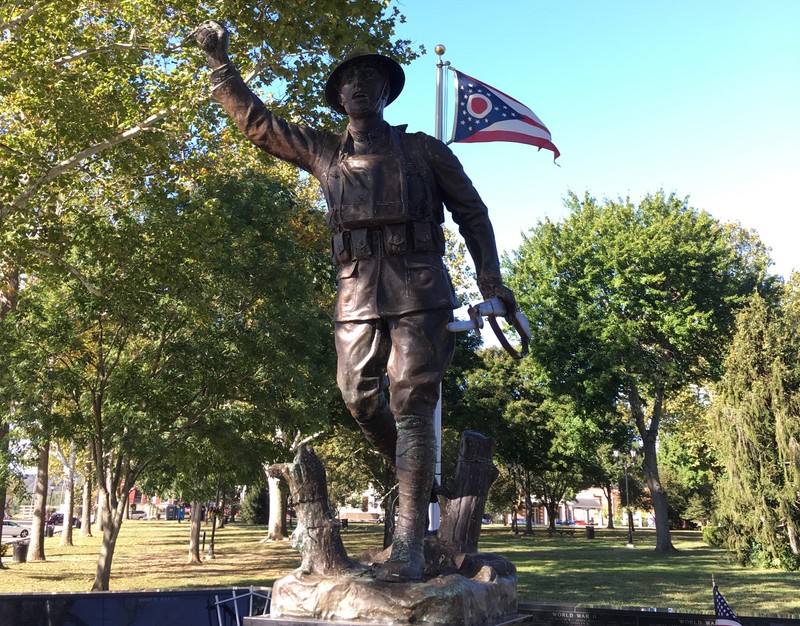 a picture of the city park area in the civil war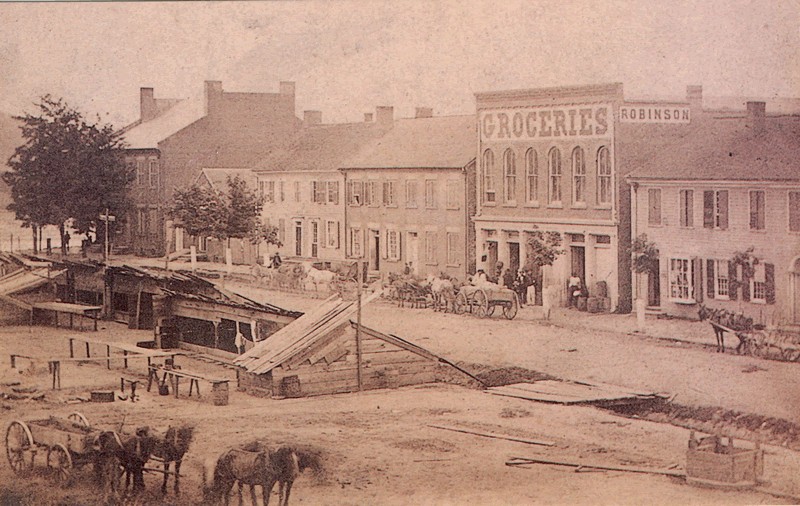 Backstory and Context
Multiple historical markers and monuments are present around the park. The sandstone monolith at the center entrance to the park on First Avenue marks the height of the Ohio River floods of 1884, 1907, 1913, and 1937. The white shaft holds a replica of the rocker arm from the steamer John Porter. It is a memorial to the sixty-six people who died of yellow fever when the steamer brought the disease to Gallipolis in 1878. The fountain was donated by the family of Charles D. Kerr, a local drugstore owner, whose son drowned in the Ohio River.
The focal point of the park, the bandstand, was built around 1876 by Stirling and Son as a memorial to Gallia County Civil War veterans. Two years after it was completed, the contractors threatened to tear it down because they were owed $40. The ladies of Gallipolis came to the rescue by hosting an ice cream social to raise the money. The Bandstand is still used today to host events; it is also a popular site for marriage proposals.
After World War I the city of Gallipolis installed a doughboy statue to honor members of the community who served in the war. Titled "Spirit of the American Doughboy," it is one of numerous identical statues placed in towns and cities across the nation following the war.
Sources
Gallipolis City Park. Visit Gallia. Accessed June 13, 2018. https://www.visitgallia.com/explore/gallia-trails/896-gallipolis-city-park.
Wright, Dean. Let there be light in the park. Gallipolis Daily Tribune. November 18, 2017. Accessed June 13, 2018. https://www.mydailytribune.com/top-stories/21041/let-there-be-light-in-the-park. Photo source.
Gallipolis City Park. City of Gallipolis, Ohio. . Accessed June 13, 2018. http://www.cityofgallipolis.com/cemetery_info/city_park.php. Photo source.
"Bandstand-Gallipolis." Waymarking. Last modified April 18, 2012. https://www.waymarking.com/waymarks/WME8GG_Bandstand_Gallipolis_OH.
Additional Information