General Edward Hand (Rock Ford Plantation)
Introduction
Edward Hand was born in Kings County, Ireland. After attending college in Ireland, Hand enlisted as a surgeon's mate, which led him to Fort Pitt in Pennsylvania. In America, Edward Hand was active in many parts of American society; He began his career as a doctor, eventually became a US General in the American Revolution, and participated in local politics in Lancaster, Pennsylvania.
Images
A picture of General Edward Hand.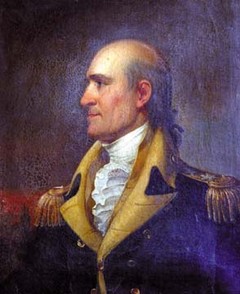 The Rockford Plantation- Edward Hand's home in Lancaster, Pennsylvania.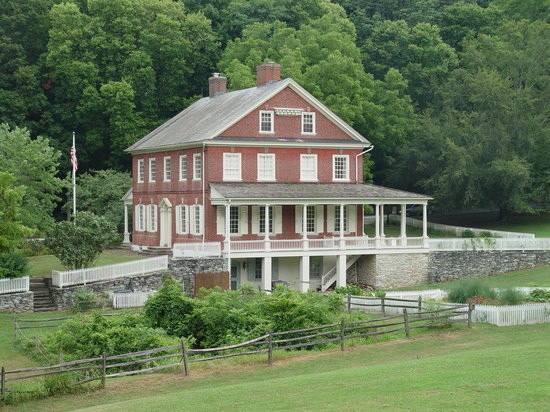 Backstory and Context
Hand's early life consisted of practicing medicine. He began his medical career in the 18th Regiment of Foot (Royal Irish). With this army, he traveled as a surgeon's mate. He was stationed in various places including Philadelphia and Fort Pitt. Then in 1774, Hand moved to Lancaster, Pennsylvania to practice medicine on his own. A year later, in 1775, Hand married his wife, Catherine Ewing. In Lancaster, he was accompanied by many other Irish and Scot-Irish immigrants; All of which had strong anti-English and revolutionary beliefs.

Hand then entered the Continental Army. He was a lieutenant colonel in the Pennsylvania Line. During his time with the American Army, he was promoted on several occasions. In 1776, he was promoted to colonel and commanded the 1st Pennsylvania Regiment. Then, he became brigadier general at Fort Pitt where he fought the Loyalists and their Indian allies. Then, in 1778, Hand attacked a neutral war site called Lenape. His raid was successful, but there were many neutral casualties that were unintended. After Lenape, he helped during the siege of Yorktown. His final army promotion was to Major General of the Continental Army due to his long service.

After the revolution, Hand returned to Lancaster following his resignation from the army. Here, he was a part of the Federalist Party and was an active member in politics. He held many political positions in Lancaster County, including: Chief Burgess of Lancaster, Presidential elector, delegate to the convention for the 1790 Pennsylvania Constitution, member of the Congress of Confederation from 1784-1785, and member of the Pennsylvania Assembly from 1785-1786.

In 1802, Hand passed away.




Sources
Edward Hand. Wikipedia. September 02, 2011. Accessed February 23, 2017. https://en.wikipedia.org/wiki/Edward_Hand#After_the_Revolution.

Brigadier General Edward Hand. National Park Service. https://www.nps.gov/york/learn/historyculture/handbio.htm.


Additional Information