Jones Memorial Library
Introduction
The Jones Memorial Library was built in 1906 by Mary Frances Watts Jones as a memorial for her husband, George Morgan Jones, a prominent citizen of Lynchburg. Mr. Jones was one of many noted philanthropists at the time and was noted for other public works such as the Randolph Macon Women's College in Lynchburg. While started the work on the library in 1903, he would not live to see its completion. Today, the library is still a privately-owned, though publicly-accessible, service that specializes in genealogical research. It was added to the National Register of Historic Places in 1980.
Images
Jones Memorial Library 1987 building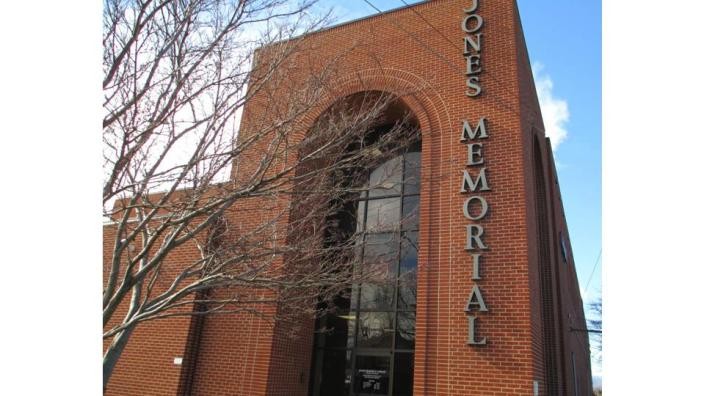 Jones Memorial Library original building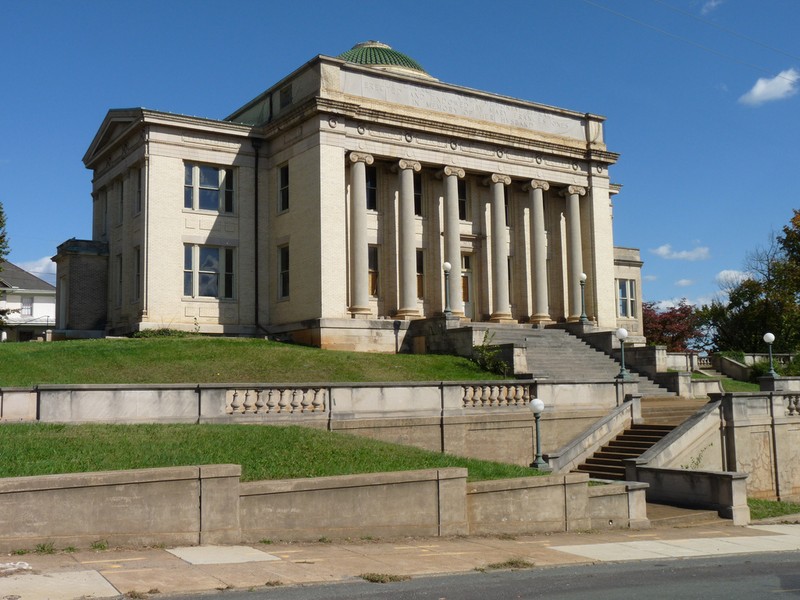 Backstory and Context
Between the late 1800s and the early 1900s, it became popular among wealthy industrialists across the country to donate funds for the construction of public works projects, such as schools, hospitals, or libraries. Several of these names are still well known due to their descendants continuing their work, such as Carnegie and Mellon. George Morgan Jones was one of these industrialists.

Already noted for his funding and support of the Randolph Macon Women's College, Mr. Jones intended to fund the creation of a public library and laid the ground work for it by 1903. However, he passed away before construction could begin. His widow, Mrs. Mary Frances Watts Jones, completed the project in his stead in 1906. Following her death, the library continues to be funded by the endowment left by her will.

With the opening of the Lynchburg Public Library in 1966, the Jones Memorial Library concentrated its collection on genealogical research and historical holdings. The collection was moved to a new building in 1987. It currently houses one of the largest genealogical collections in the state of Virginia. As of 1993, its collection was cataloged and digitized, allowing it to be viewed online. The Jones Memorial Library was added to the National Register of Historic Places in 1980.
Sources
History of the Library. Jones Memorial Library Website. http://www.jmlibrary.org/history-of-the-library/.

National Register of Historic Places Nomination Form. Virginia Department of Historic Resources. http://www.dhr.Virginia.gov/registers/Cities/Lynchburg/118-0153_Jones_Memorial_Library_1980_Final_Nomination.pdf.


Additional Information