Historical Marker: Santa Fe Freight Depot
Introduction
Attached to wall of the former Santa Fe Freight Depot, this marker provides a brief history of the building, which was constructed in 1929 by the Atchison Topeka and Santa Fe Railroad Company. It was designed in the Moderne style and is somewhat unique in that its built with reinforced concrete. The depot was built where the Santa Fe and Southern Pacific tracks met, providing easy transfer of goods. In fact the neighborhood used to be a warehouse district. The building therefore serves as a reminder of the commercial and warehouse development of the area. Today the building houses county offices.
Images
The historical marker attached to the exterior wall.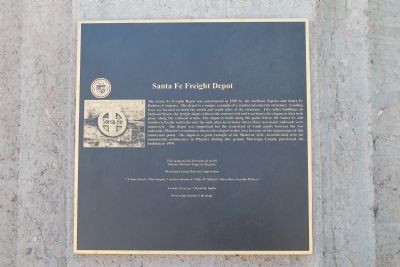 The former freight depot was built in 1929.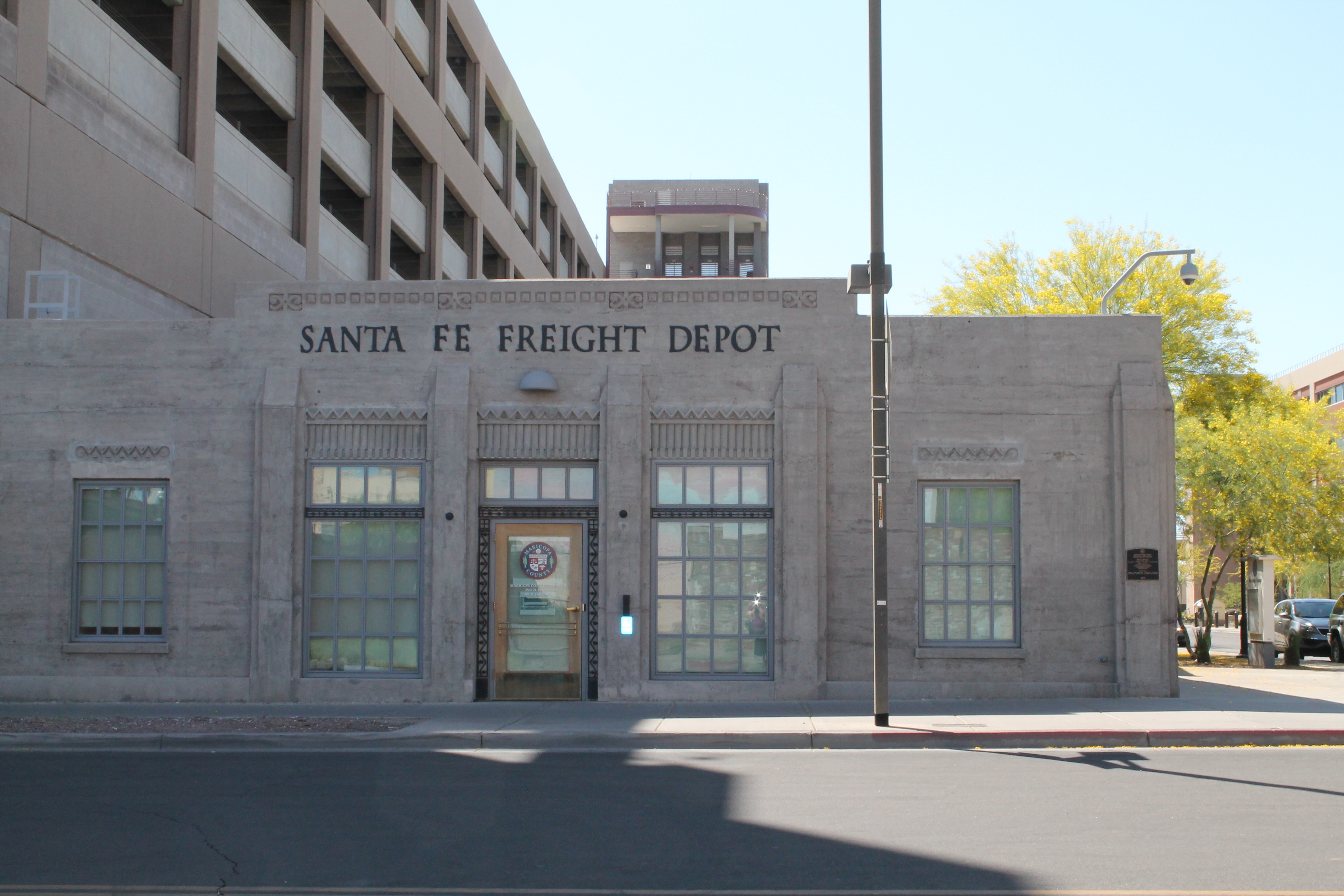 Sources
"Santa Fe Freight Depot." The Historical Marker Database. Accessed March 15, 2017. http://www.hmdb.org/marker.asp?MarkerID=73075.
Photos:
Wyndfire, via The Historical Marker Database.