James A. Walsh United States Courthouse aka U.S. Post Office and Courthouse
Introduction
Named after Tucson's only federal judge between 1952-1981, the James A. Walsh United States Courthouse is a historic building constructed in 1930. It was designed in the Classical Revival style and includes elements of the Mission style as represented in the tiled hipped roof. Today, the building serves as a U.S. Bankruptcy Court.
Images
The James A. Walsh United States Courthouse was built in 1930 and now houses a U.S. Bankruptcy Court. (Wikipedia Common)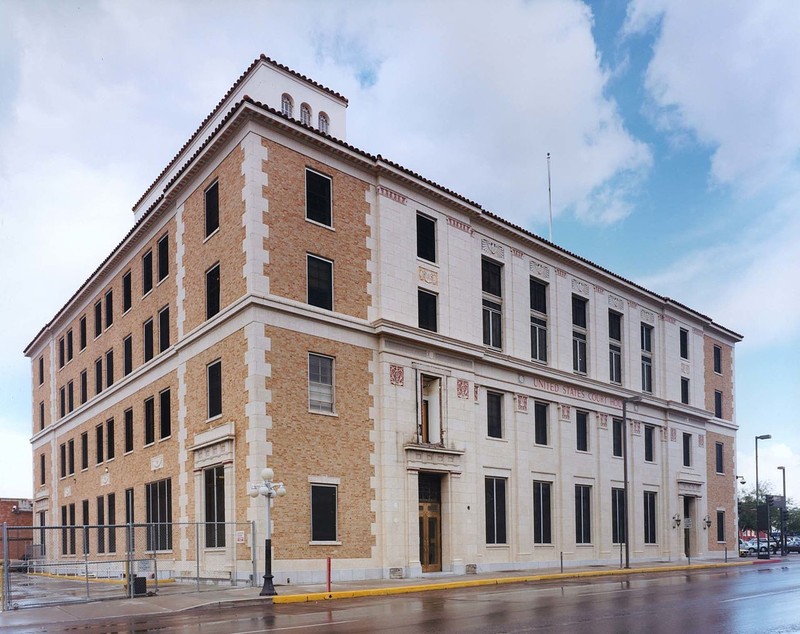 Backstory and Context
The courthouse, which was the first federal building in Tucson, is a good example of a medium-scale public building of the late 1920s. Its construction was part of a large federal program that built many federal buildings during President Hoover's administration. So it was, in effect, a predecessor to President Franklin D. Roosevelt's New Deal program, which included federally funded building projects around the country.

Tuscon had been vying for a federal courthouse since 1910. The Treasury Department stalled, however, and in the coming years Americans decried Washington's spending habits. The city bought the property and a gas station was built there. Finally in 1928 the money was approved to build the courthouse.

Sources
1. U.S. Bankruptcy Court website, accessed April 26, 2017.

http://www.azb.uscourts.gov/content/tucson
2. Clayton Fraser, "Post Office and Courthouse." National Park Service - National Register of Historic Places. February 10, 1983. Accessed April 26, 2017.
https://npgallery.nps.gov/AssetDetail/NRIS/83002995
Additional Information