The Hotel of South Beach
Introduction
The Hotel of South Beach, the former Tiffany Hotel at the corner of 8th Street and Collins Avenue, was designed by famed Art Deco Architect, Lawrence Murray Dixon. It was completed in 1939 and has been a fixture of South Beach ever since. Its name was changed in 1998 when it was acquired by Goldman Properties which then hired renowned American fashion designer, Todd Oldham, to reinvent the venerable hotel. However, it is still identified by the tall spire affixed upon its roof that features the original Tiffany neon letters. The Hotel exists simultaneously within South Beach's Art Deco and shopping/fashion districts.
Images
The Hotel resembles a 1930s rocket ship with its rounded front and spire extending from its roof.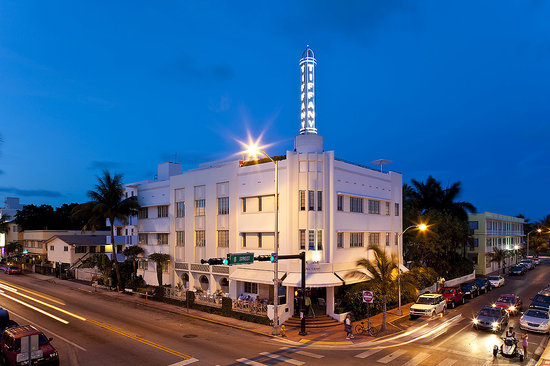 The Hotel's rooftop pool and lounge area.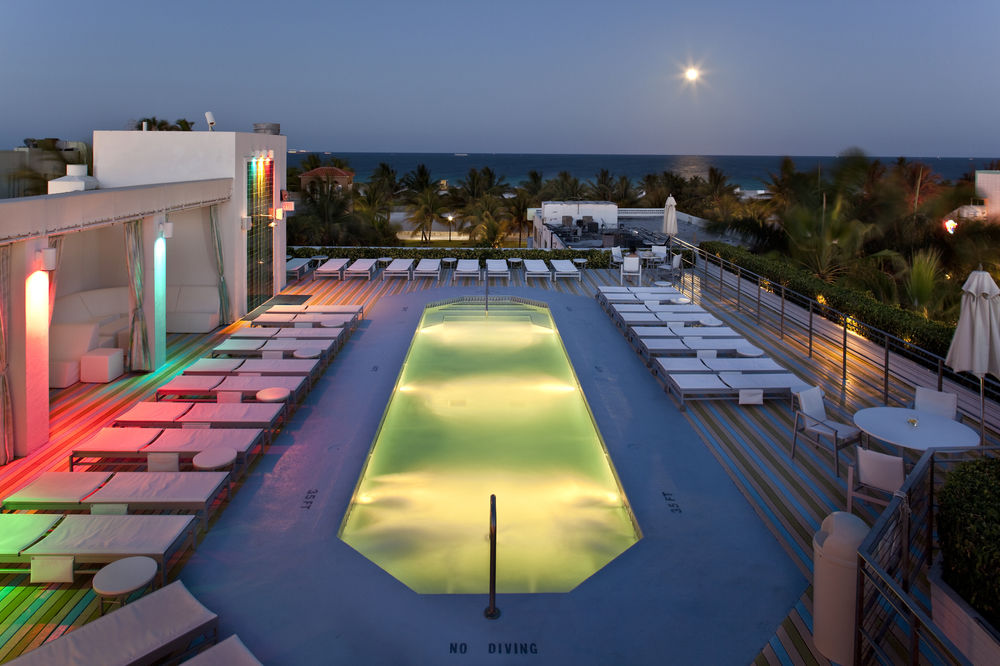 The Hotel's famous Tiffany Spire and rooftop bar.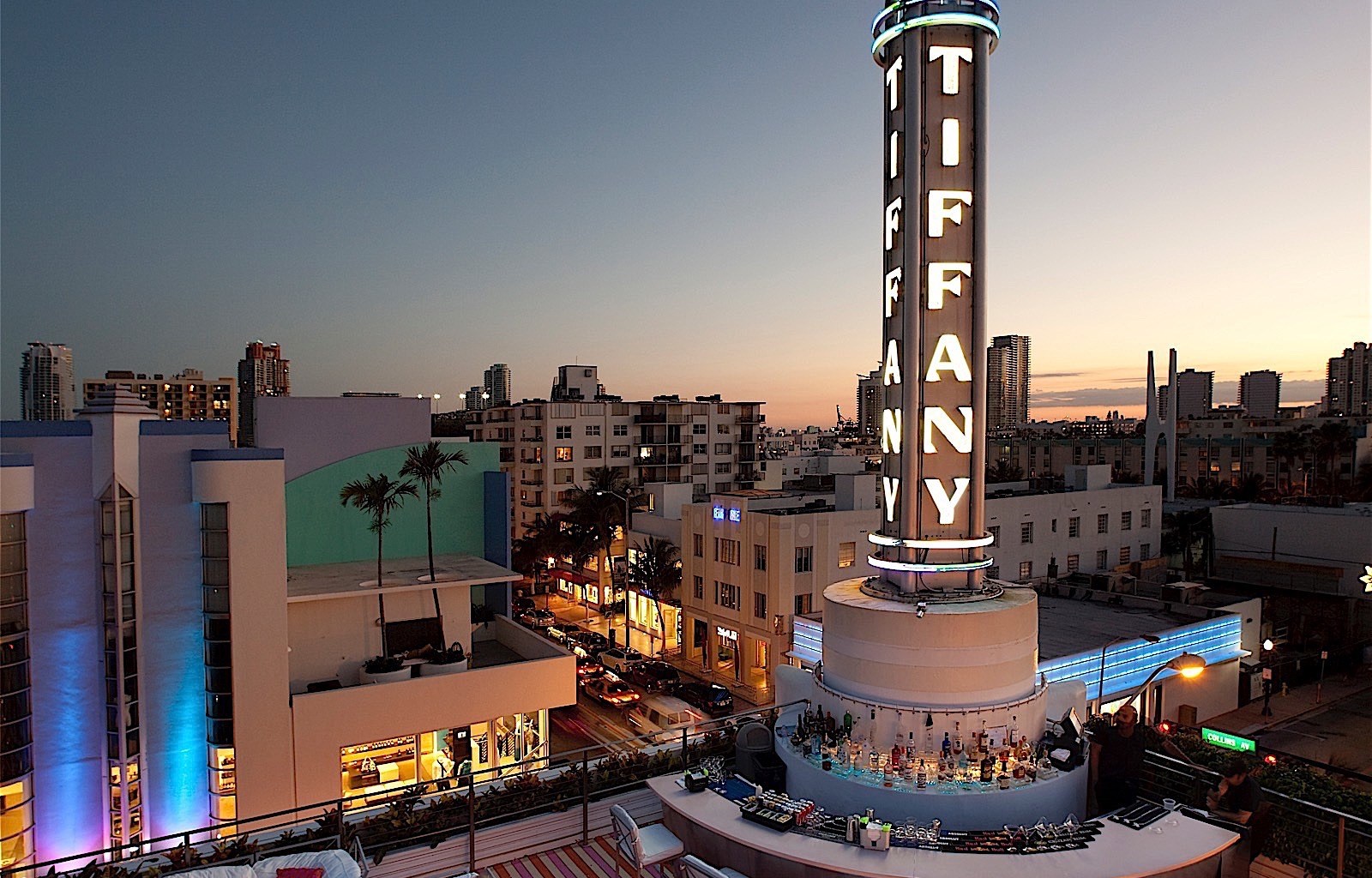 A Todd Oldham designed room within the Hotel of South Beach.
Lawrence Murray Dixon designed numerous commercial and residential structures in and around Miami Beach to include the Hotel of South Beach.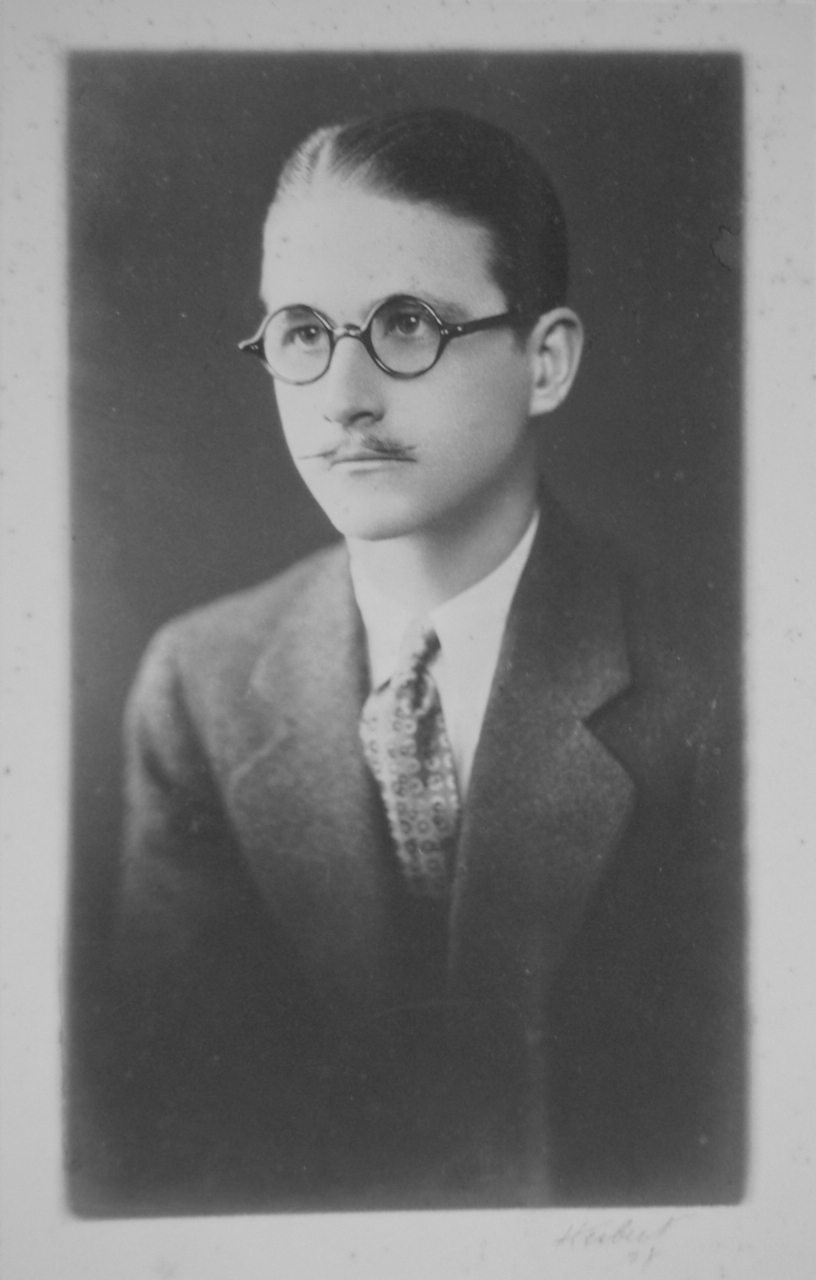 Backstory and Context
Soon after South Beach was developed by the likes of Carl Fisher, John Collins, and the Lummus Brothers, it experienced a land boom during the 1920s that suffered a severe setback from the destruction wreaked by the Great Miami Hurricane of 1926. Out of the rubble, South Beach reconfigured itself and went through an architectural revolution during the 1930s that made it one of the Art Deco capitals of the world. A large contributor to that architectural revolution was Florida native, Lawrence Murray Dixon.
"The Dean of Deco," as Dixon is sometimes referred, was born in Live Oak and never completed his formal architectural education. However, he perfected his craft while working for the New York firm of Schultz and Weaver, which designed the famed Waldorf Astoria Hotel in New York City and Coral Gables' Biltmore, for six years. He returned to Miami in 1929 and founded his own firm in 1931.
Dixon soon realized that the Art Deco style suited the burgeoning South Beach area and its tropical climate as it was a fresh look that could be built at a low cost that made his hotels accessible even to low-middle class patrons. Murray realized that Miami was quickly becoming a tourist destination for the entire East Coast, and not just for the well-to-do. In addition to the Tiffany Hotel, Murray went on to design more than 20 hotels and apartment buildings in 1940 alone, six of which are on a four-block stretch of Collins Avenue. He also designed over 220 residential homes in the area from 1931-1947. He played a significant role in the Art Deco District being the first 20th century architectural district placed on the National Register of Historic Places in 1979.
The Hotel of South Beach includes many features one would expect from an Art Deco or Streamlined Moderne design, to include clean lines, rounded corners, metal railings, block and porthole windows, terrazzo floors, and a bit of neon lighting. It is perhaps best known for its rooftop pool and Spire Rooftop Bar and Lounge which, understandably, encircles the Hotel's famous "Tiffany" spire. In 1998, the Hotel's 53 rooms were completely reimagined and redesigned by fashion designer Todd Oldham with pastel fabrics on beds with oversized headboards, blonde-colored furnishings, and a streamlined design. The Hotel also incorporates a courtyard restaurant, the Garden, just off its lobby. Finally, the Hotel recently addressed its lack of beach access by acquiring and renovating an apartment complex along Ocean Drive. This annex, located above the News Café, opened in 2010.
Sources
Emmanuel, Lisa. "The Architecture of Miami's South Beach." The Orange County Register. August 21, 2013. Accessed March 14, 2017. http://www.ocregister.com/articles/miami-29047-art-deco.html
Hill, Helen. "The Collins Avenue Story." Fun and Sun. Accessed March 14, 2107. http://www.funandsun.com/1tocf/allgosf/mbf/collinsave.html
Korman, Nina. "Dean of Deco." Miami New Times. March 13, 2003. Accessed March 14, 2017. http://www.miaminewtimes.com/calendar/dean-of-deco-6348696
Emmrich, Stuart. "A South Beach Hotel Branches Out." New York Times. October 2, 2009. Accessed March 14, 2017. https://intransit.blogs.nytimes.com/2009/10/02/a-south-beach-hotel-branches-out/
Additional Information