St. George's Episcopal Church
Introduction
St. George's Episcopal Church is one of Austin, Nevada's most stylish nineteenth century buildings. The sophisticated Gothic Revival church was built in 1877-78 during the pastorate of the Rev. S.C. Blackiston according to a design by an unidentified San Francisco architect. A corner bell tower dominates the exterior of the nave-form brick building. Interior features of note include a hammerbeam-scissor truss roof, redwood roof boards, yellow pine graining, and an original 296-pipe Mills organ. A local builder, Michael Finnegan, served as the general and carpentry contractor for the building, and prolific central Nevada mason John C. Wholey was also involved in the project. Today, St. George's is a well-known architectural landmark and the only historic Austin church to remain in use by the denomination that built it.
Images
Constructed between 1877 and 1878, St. George's has been listed on the National Register of Historic Places since 2003.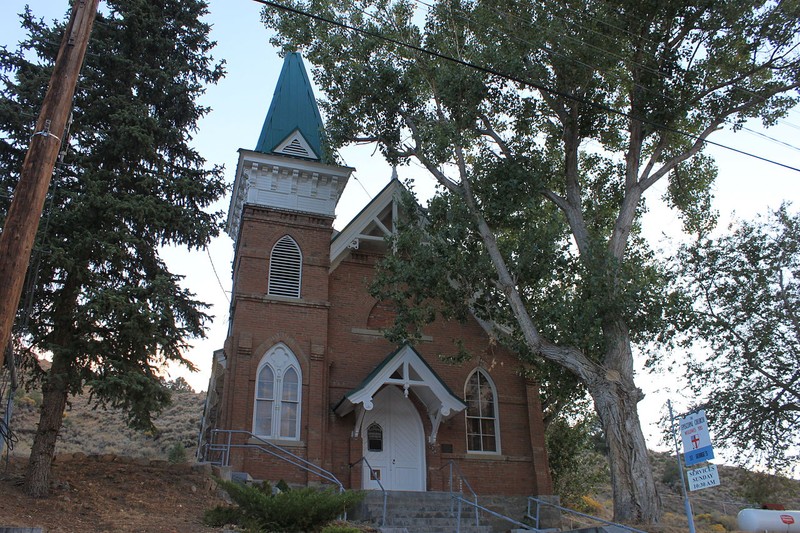 Sources
Nomination Form, St. George's Episcopal Church. US Department of the Interior. Accessed March 26, 2017. https://npgallery.nps.gov/pdfhost/docs/NRHP/Text/03000755.pdf.


Additional Information