P.R. Mallory Industries
Introduction
At Washington and Gray streets is a four-acre industrial complex which was once home to P. R. Mallory, a manufacturer of batteries. The company was in operation until the 1970s. Since that time, much of the industrial complex has sat empty, including a three-story, 125,000 square foot structure which was the centerpiece of the complex.
Images
The P. R. Mallory site today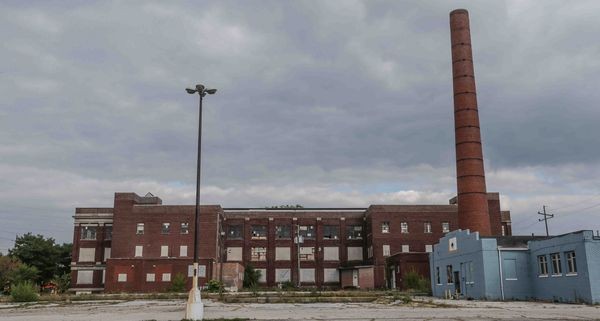 An older view of the Mallory headquarters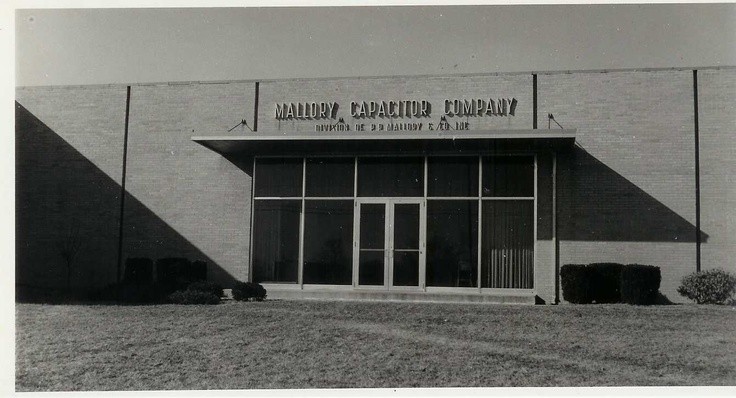 Backstory and Context
The P. R. Mallory company was founded in 1916 by Philip Rogers Mallory to manufacture tungsten wire for lamp filaments. Originally at another location, in 1924, the company relocated to the East Washington Street location.

Prior to Mallory's relocation to East Washington Street, the site was home to baseball fields where the Indianapolis Indians played their earliest games, as well as Wonderland, an early amusement park.

After moving to the new location, the Mallory company began to grow and became an innovator among battery manufacturers. After partnering with scientist Samuel Ruben, Philip Mallory developed the battery which would become the forerunner of the Duracell battery. Mallory manufactured the trademarked Duracell battery until the company closed in the 1970s.

In the postwar years, P. R. Mallory produced capacitors. timer switches, and various metallurgical products. The company also expanded its operation into eight states as well as Brazil and Canada. In its heyday in the 1960s, the business employed over 1,000 people.

In the 1970s, employment at P. R. Mallory began to decline and various elements of the business were sold off. Much of the Mallory industrial complex has sat empty since the 1970s, In 2017, the Indianapolis Historic Preservation Commission announced the inclusion of the Mallory site as a historic landmark. In October of 2016, it was announced the Purdue University had chosen the site as the location of Purdue Polytechnic, a charter school focused on STEM subjects for low-income students.
Sources
McKibben, Gordon. Cutting Edge: Gillette's Journey to Global Leadership. pg. 288.
Additional Information