Siele (USS Aquamarine)
Introduction
Construction of the Vasanta was started in 1924, though the name changed to Siele before its completion in 1926. The motor yacht has had a long life and multiple name changes. In 1941, it was commissioned as a patrol boat under the name USS Aquamarine and served for five years. By the time it was added to the National Register of historic places in 1998, the yacht was being used as a passenger vessel for the Tides Inn in Irvington, Virginia. As of 2013, the Miss Ann, as it is known now, is moored at the Colonial Beach Yacht Center at Colonial Beach, Virginia.
Images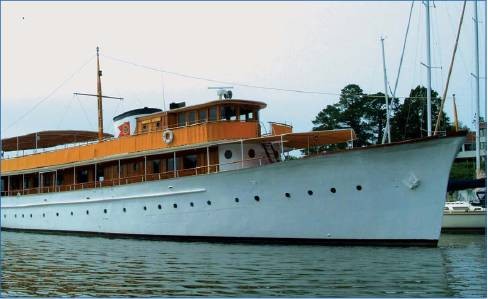 Vessel as the Siele, courtesy of Maunsel White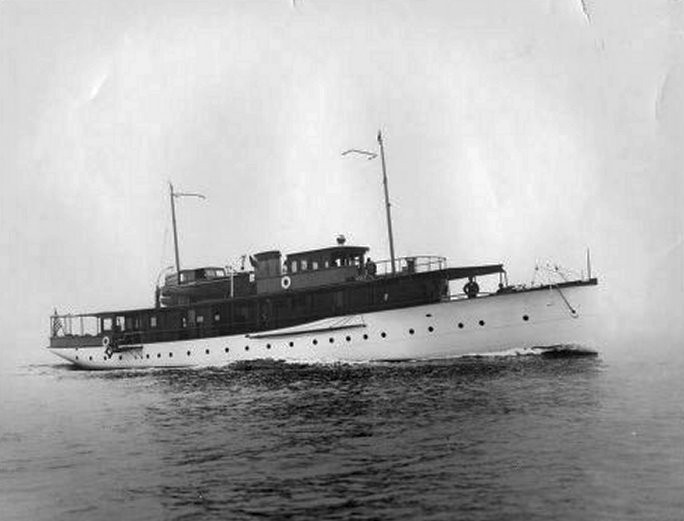 Technical Drawing of the Siele from the May 1926 Rudder magazine, courtesy of Maunsel White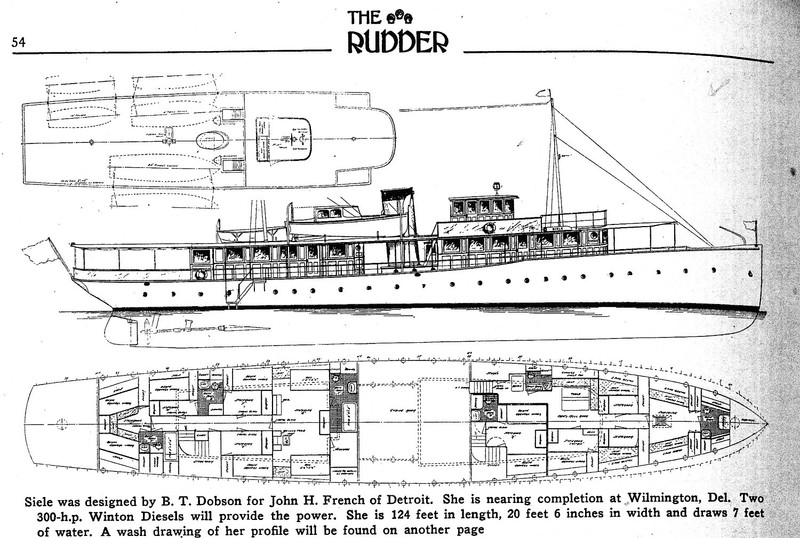 Vessel as the USS Aquamarine PYc 7, courtesy of Jim Swank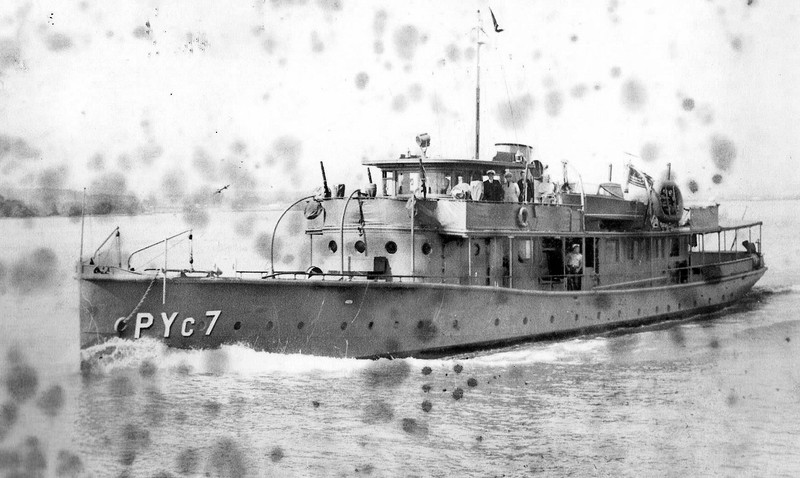 Backstory and Context
The Siele was commissioned in 1924 by John H. French as a private motor yacht. While it was originally going to be named Vasanta, he changed it before the vessel's completion in 1926. He sold the vessel to Robert H. Wolfe in 1936, who renamed it to the Seawolf. Robert Wolfe only owned it for five years before it was acquired by the US Navy in 1941.

Under the Navy, the yacht was converted into a military vessel and commissioned as a patrol boat, christened the USS Aquamarine. It was assigned to the Naval Research Laboratory in Bellevue, D.C. to assist with experimentation, primarily with underwater sound work. Between 1945 and 1946, it was assigned as a tender to the presidential yachts Potomac and Williamsburg. The Aquamarine was decommissioned as a military vessel in 1946 and sold to Colonle E.M. Grimm in 1947, who switched the name back to the Seawolf.

The Seawolf was bought by the Tides Inn in 1954 and renamed the Miss Ann. The ship served as a passenger vessel until 2008, when it was purchased by a private citizen to be used as a charter service. The Miss Ann was transferred to the Colonial Beach Yacht Center in 2013.
Sources
Aquamarine (PYc 7). NavSource Online. http://www.navsource.org/archives/12/1407.htm.

National Register of Historic Places Nomination Form. National Parks Service. http://www.dhr.Virginia.gov/registers/Counties/Lancaster/051-0010_Miss_Ann_Yacht_1998_Final_Nomination.pdf.


Additional Information