2 Main Street, Parkville M.O. 64152
Introduction
The Power Plant was constructed to furnish heat and electricity to Park College and residents of Parkville using coal brought in on the railroad and water from nearby Missouri River. The concept for the plant started in 1916 when it became difficult and expensive to haul coal up the hill to the college.
Images
Students moving coal from the train to coal chute.
Photo of student shoveling coal into chute.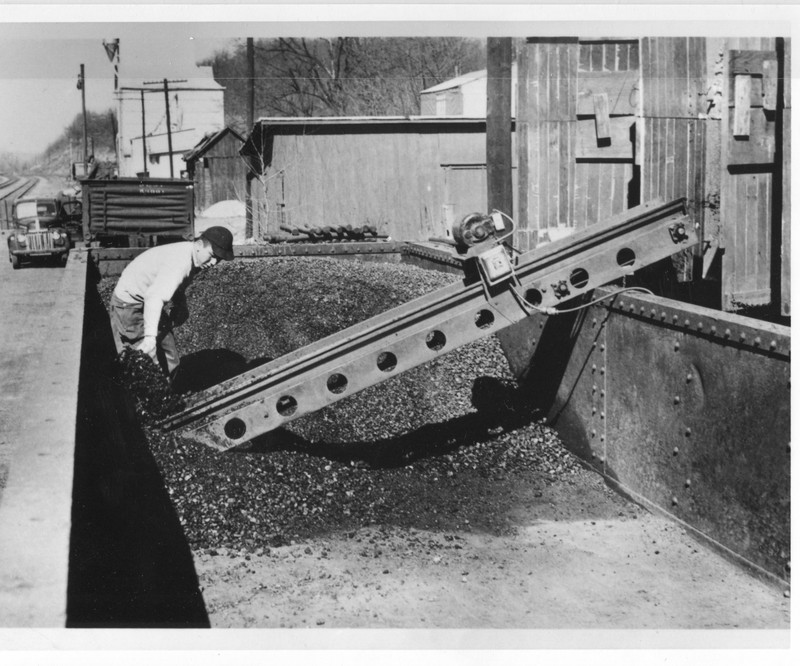 Student loading coal into the furnace.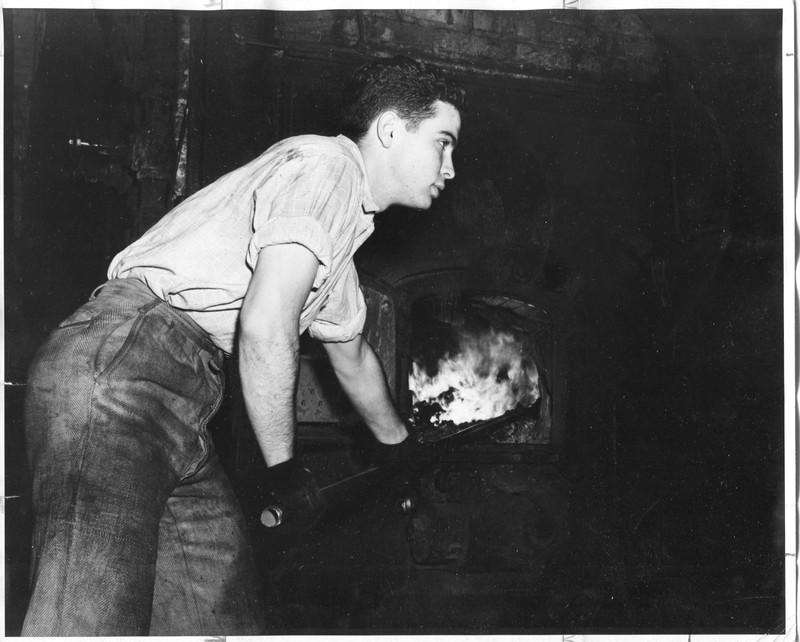 Photo of the furnace in operation.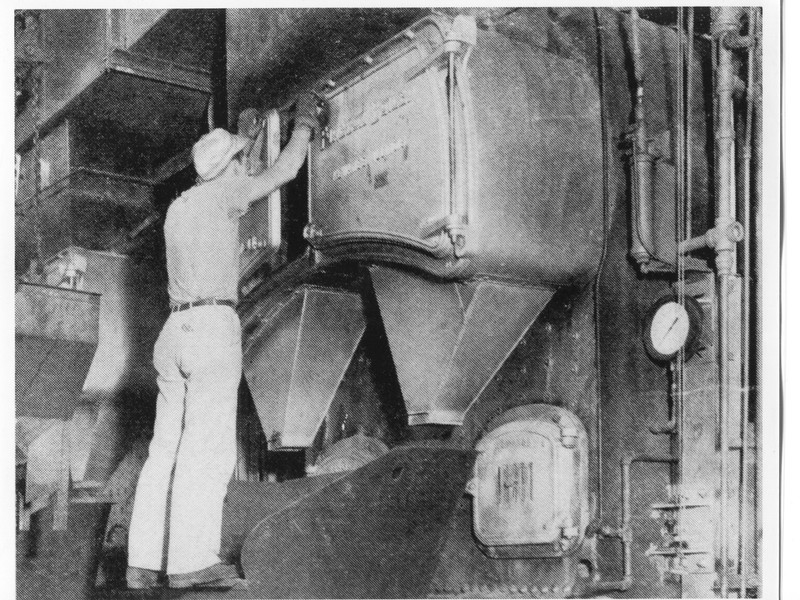 Picture of new boilers 1918.
Inspection form for new boilers.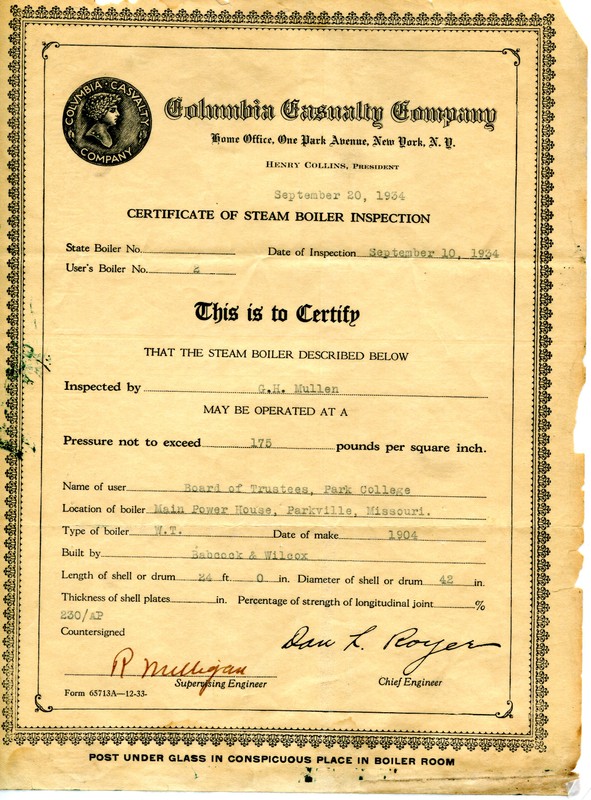 Inspection form for new boilers.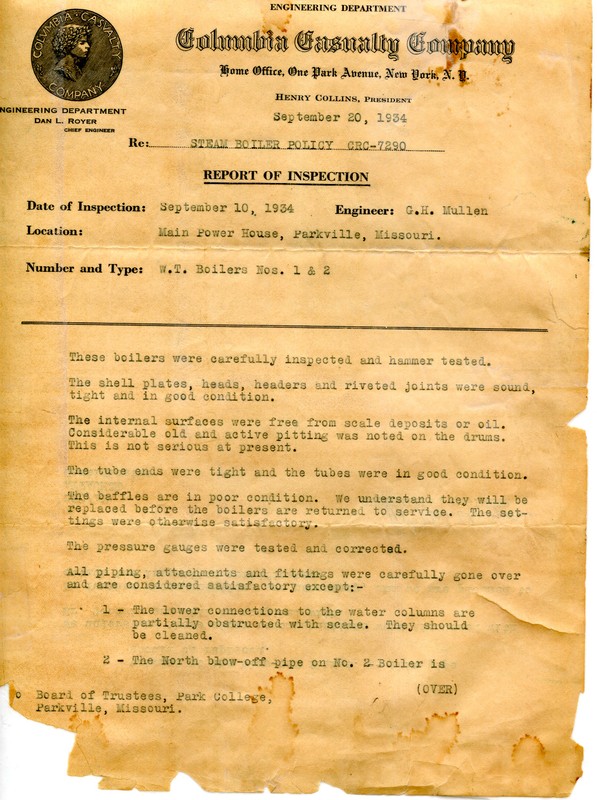 Photo of smoke stack before it removed in circa 2007.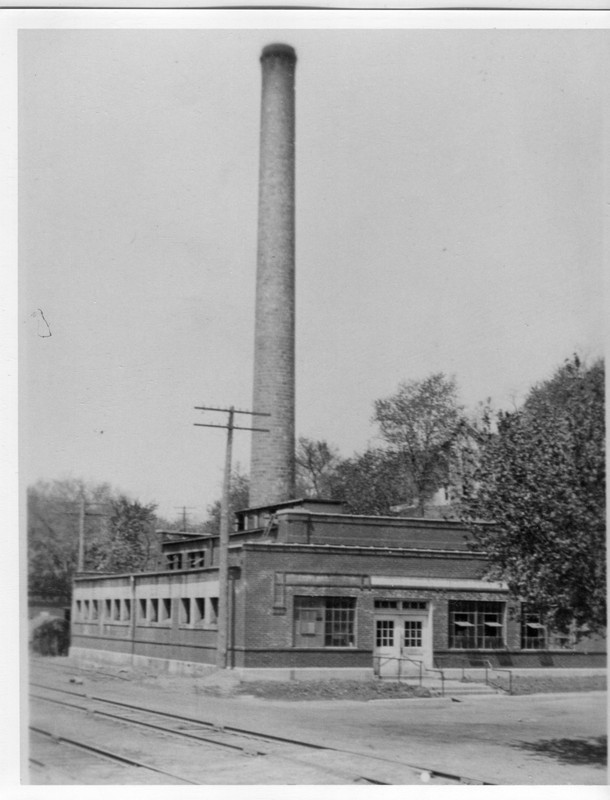 Photo of current furnace.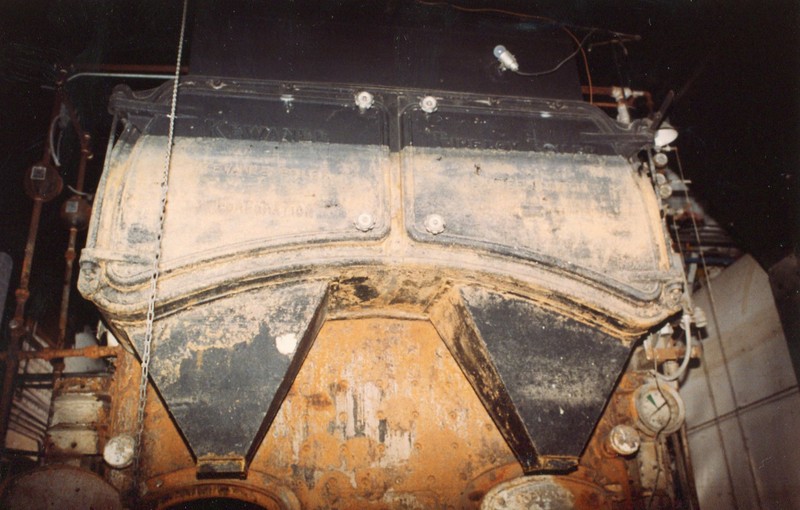 Photo of current furnace.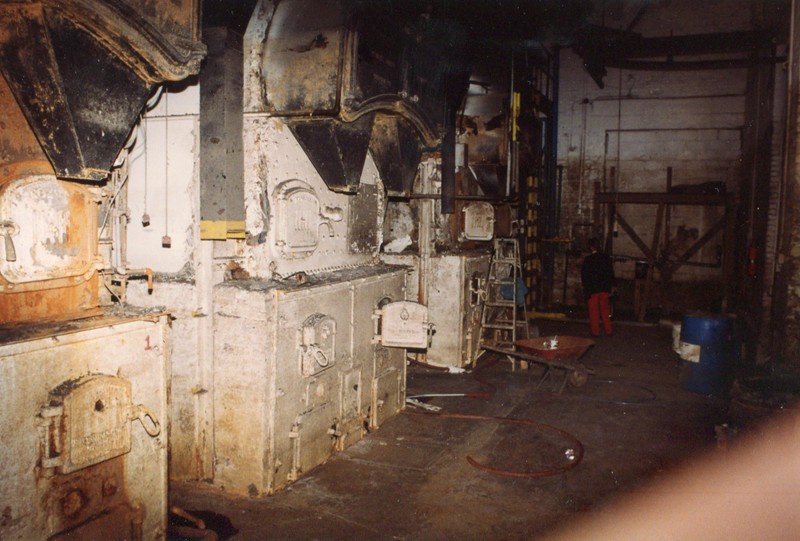 Backstory and Context
Local college and city leaders knew construction would be expensive so they contacted Ella Park Lawrence (daughter of George Park) and her husband George Lawrence. the Lawrence's donated the land site that had once been her father's newspaper location. In addition, they donated $15,000 dollars to the college to construct the plant. The first engineer to be hired for the design was Mr. Squires; unfortunately he suffered some personal injuries off-site so the college and city leaders hired Mr. Charles Patrick Breen from the firm Smith, Rae, and Lovett.
The construction started in 1917 and by January 1918 the plant was only half completed due to lack of laborers and the college students serving in World War 1, and the wartime rise in material costs. Another labor problem slowing down construction was the influenza epidemic of 1918 which closed the college for several weeks. In October 1918, the building and smokestack was completed; unfortunately, there remained not enough funding to purchase the boilers, dynamos, and pipes needed to connect the plant to the college and local businesses and residences. In July 1919, the college and civic leaders celebrated the opening of the plant and commencement of operations. The plant continued operations till the floods of 199. Following the floods, the power plant was closed. Currently the structure is owned by Thomas Hutsler.
Sources
Elwess, Csrolyn McHenry. History of the Park College Power Plant. Parkville: Park U, 1995. Print.