St. Mary's Catholic Church
Introduction
This Italian Romanesque Revival building is the third incarnation of this church on this site. The parish was incorporated on October 6, 1796. It is the second oldest Catholic parish in New York state and it was the fifth or sixth church constructed in Albany. The current edifice was completed in 1869 and was designed by local architect Charles Nichols.
Images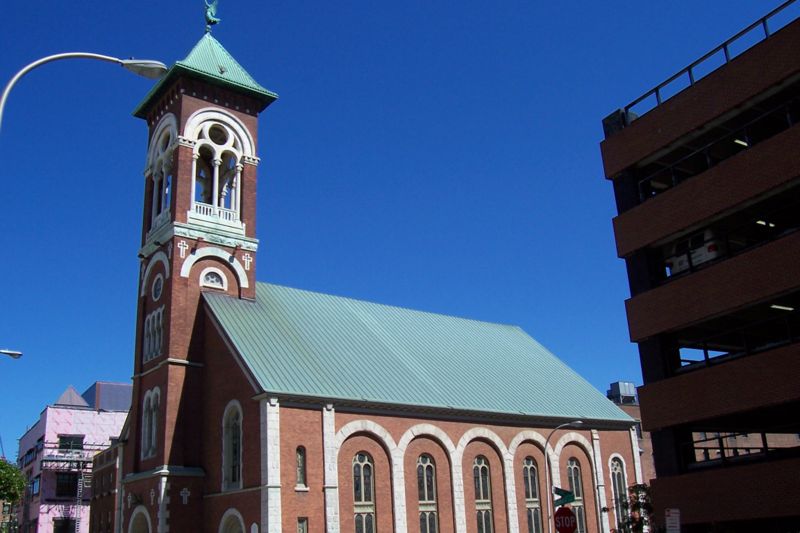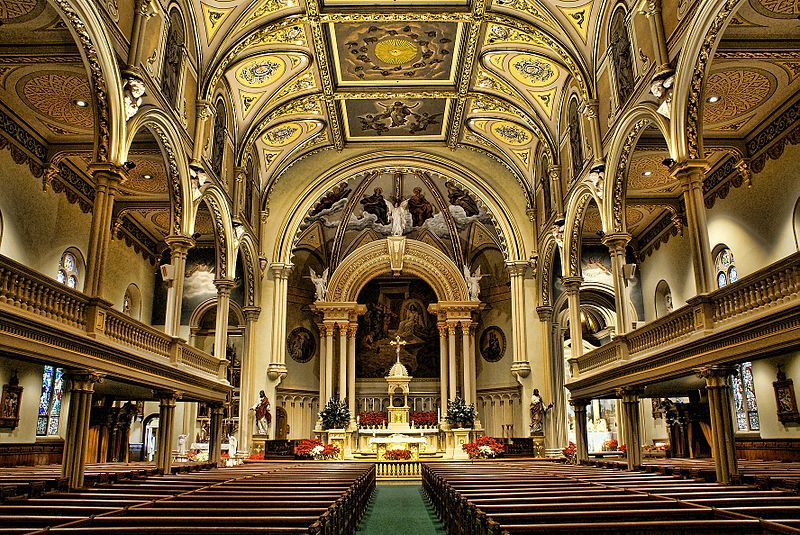 Backstory and Context
Catholic's were a minority in the early years of the colony. By the late 1700s it was suggested that a church was needed. Over the years three different St. Mary's have occupied this location. The cornerstone of the current building was laid in 1867 and it was completed in 1869 at a cost of $100,000. In 1894 it became the first church in Albany to have electric lighting.
The distinctive bell tower contributes to the overall Italian Romanesque Revival Architecture. By the 1860s many of the Catholics coming to the area were immigrants from Italy. The style of this building is reminiscent of many central Italian churches that immigrants would have felt connected with.



Sources
Historic St. Mary's Church on Capitol Hill. St. Mary's Church. Accessed January 28, 2017. http://www.hist-stmarys.org/history.html.


Bielinski, Stefan. St. Mary's Catholic Church. New York State Museum. December 22, 2016. http://exhibitions.nysm.nysed.gov//albany/org/stmarys.html.

Exterior Photo: By Wknight94 (Own work) [GFDL (http://www.gnu.org/copyleft/fdl.html), GFDL (http://www.gnu.org/copyleft/fdl.html) or CC-BY-SA-3.0 (http://creativecommons.org/licenses/by-sa/3.0/)], via Wikimedia Commons

Interior Photo:By Max Tiller (Own work) [CC BY-SA 4.0 (http://creativecommons.org/licenses/by-sa/4.0)], via Wikimedia Commons