Indiana Avenue Historical Marker
Introduction
For much of the city's history, Indiana Avenue has been regarded as the heart of Indianapolis's African American community. The avenue was the location of some of the city's first African American businesses and was the home of numerous jazz clubs in the first half of the twentieth century.
Images
The Walker Theater on Indiana Avenue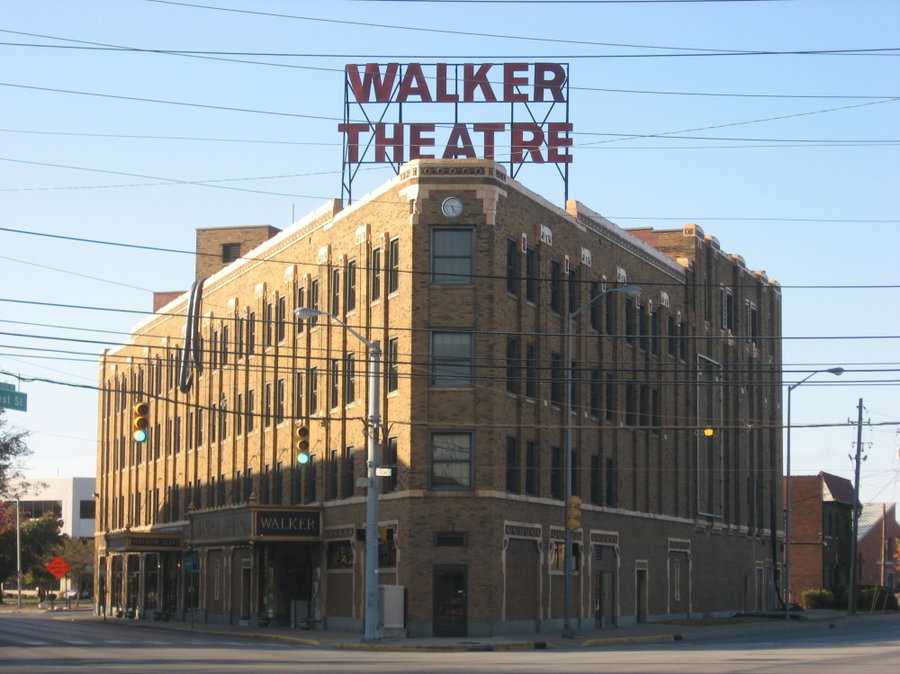 Historic marker on Indiana Avenue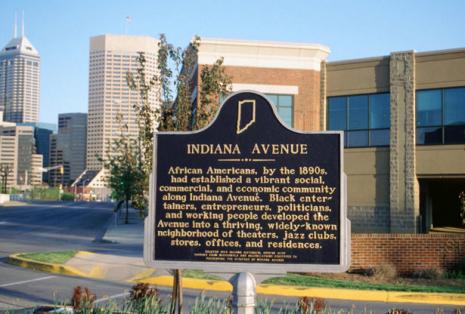 Backstory and Context
Like many of the country's most significant African-American neighborhoods, Indiana Avenue came into being because of segregation. The area around the White River was usually avoided by white residents of Indianapolis, who considered it a breeding ground for malaria and other maladies. As a result, the area's residents were almost entirely immigrants and African-Americans, who could not afford homes in the city's more affluent districts.

The 500 block off Indiana Avenue, which runs diagonally from the center of the city to the northwest, became the heart of Indianapolis's African-American community, with the first African-American-owned businesses appearing as early as 1865. The Indianapolis Leader, the city's first African-American newspaper, was founded in the neighborhood in 1879.

Although less well-known for its jazz scene than New Orleans, Memphis, and Chicago, Indianapolis nonetheless had a thriving community of jazz musicians and clubs in the first half of the twentieth century. At one point in its jazz heyday, Indiana Avenue was home to more than thirty jazz clubs, and many of the genre's luminaries performed there--Duke Ellington, Ella Fitzgerald, Dinah Washington, and Count Basie among them. Many homegrown jazz musicians got their start on Indiana Avenue as well, including Wes Montgomery and Jimmy Coe.

Few of the buildings that lined Indiana Avenue in its heyday remain. Among the most prominent of those is the Walker Building, which was named for Madame C. J. Walker and was built in 1927.

In the years following World War II, the neighborhood began to decline. Desegregation allowed African-Americans to move into other parts of the city, and many of the businesses and clubs on Indiana Avenue closed. The Walker Building sat empty for decades and others were demolished.

By the 1980s, preservationists were making an effort to save Indiana Avenue's historic buildings and revitalize the neighborhood. The Walker Theater Center reopened in 1988 and continues to be a vital part of the cultural life of Indianapolis.


Additional Information