E. A. Durham House
Introduction
This historic Italian Renaissance-style home was constructed in 1921 for local oil investor Edwin and Ada Durham. The structure was designed by Wheeling architect Edward B. Franzheim. This home was the scene of numerous balls and other social events that were attended by a small number of families who had accumulated wealth during the region's oil boom. The Durham family owned the home until 1971 when it was purchased by Harry Peters. Peters would later nominate the home for a place on the National Register of Historic Places in 1973.
Images
Front view of the E. A. Durham House in Sistersville, WV.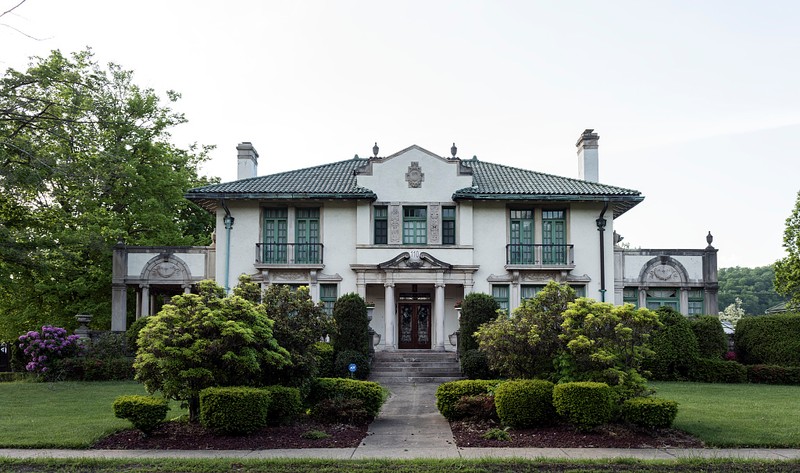 Learn more about the history of Sistersville and Tyler County with this book from Arcadia Publishing linked below.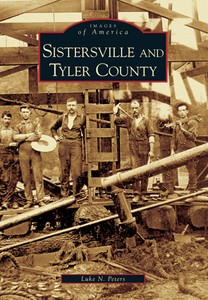 Edwin A. Durham posing in his Sistersville home Taken from Luke Peter's Sistersville and Tyler County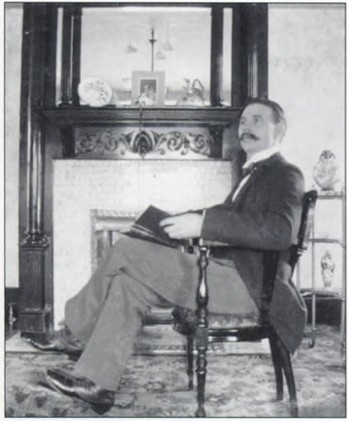 Ada Durham, also posing in this home Taken from Luke Peter's Sistersville and Tyler County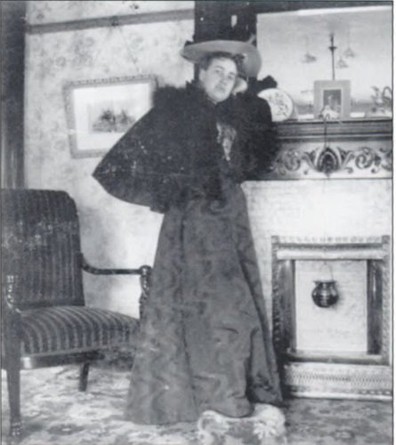 Backstory and Context
  The interior of the E.A. Durham House has twenty rooms, which were elaborately decorated with items acquired by the Durham family during several trips to Europe. Highlights of the home include a sunroom that is said to resemble the Villa Medici in Rome. The exterior of the E. A. Durham residence sports Ionic columns, iron grillwork on the front door and balconies, and many other original details. Many rooms feature paneled wood walls that feature ornate carvings. 
  The site of this home was chosen for its proximity to the Durham family's oil sources. In fact, the home itself had an oil well in the backyard. This well was in use until it was capped in 1948. The Durhams were originally from Ohio but moved to West Virginia to be close to their assets. As other oil investors relocated to the area, the Durham home became a social center for the wealthy. There is documentation of numerous large parties, balls, and galas held in the Durham's residence. 
  Though Sistersville was settled by Charles Wells in 1800, the town was not incorporated until 1839. Between 1890 and 1920, the population of Sistersville increased from 469 to 3,238 people. This increase in population was due largely to the introduction of the Ohio River Railway to the area in 1884. Just a few years later oil was discovered in the area, adding to the region's population and commercial boom. The E.A. Durham House was built on the tail end of this economic boom, which began to decline early in the 20th century. 
Sources
Peters, Harry. E. A. Durham Home National Register of Historic Places Nomination Form. WV Department of Arts, Culture, and History. Accessed April 17, 2019. http://www.wvculture.org/shpo/nr/pdf/tyler/73001924.pdf.
Sistersville. West Virginia Encyclopedia. March 28, 2013. Accessed April 17, 2019. https://www.wvencyclopedia.org/articles/432.
Peters, Luke N. Sistersville and Tyler County. Arcadia Publishing, 2007.
Additional Information