James Allison Mansion
Introduction
Built over a three-year period from 1911-1914, the Allison Mansion now sits on the campus of Marian University in northwest Indianapolis. The home's exterior exemplifies the Prairie School Arts and Crafts design, while the interior is more Renaissance Revival. This is probably due to the fact that the exterior and interior were designed by two different architects. James Allison and his wife, Sarah, also added formal gardens on the estate's 65 acres. It was sold in 1936 and the grounds and mansion are now open for tours. It was added to the National Register of Historic Places in 1971.
Images
The Allison Mansion combines the elements of the Prairie School design and a Spanish villa.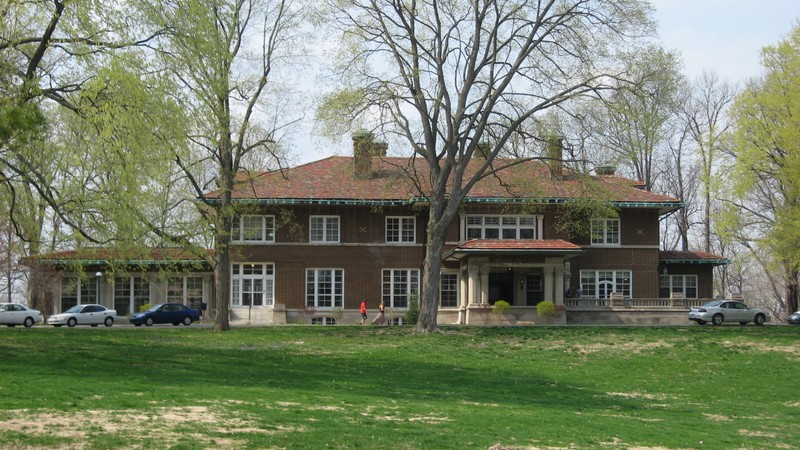 James A. Allison made his fortune in the early automobile industry and lived at Riverdale from 1913 until his death in 1928.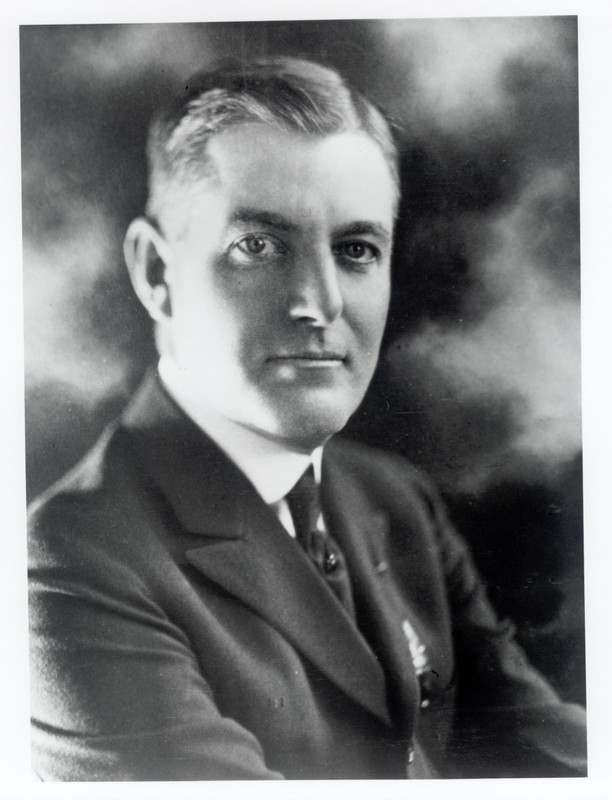 The mansion's grand foyer as it looked in 1916, to include a silver and bronze German chandelier that cost $10,000 when it was purchased in 1914.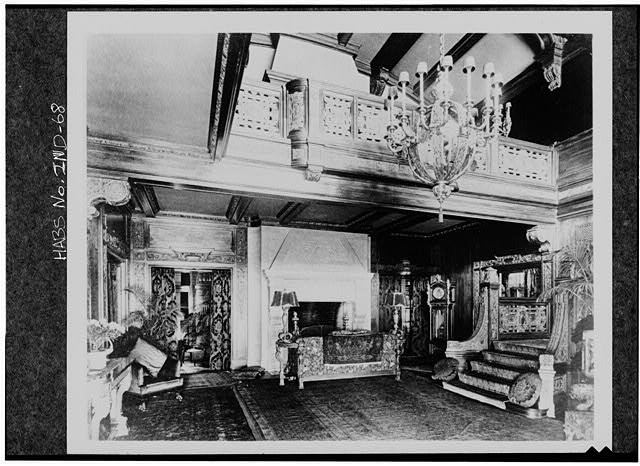 The same grand foyer from a 2008 photograph.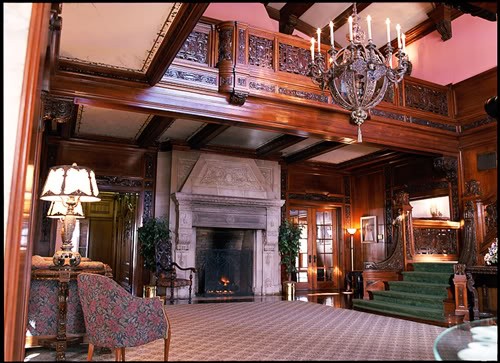 The marble aviary in which Allison's wife, Sarah, used to house her exotic bird collection.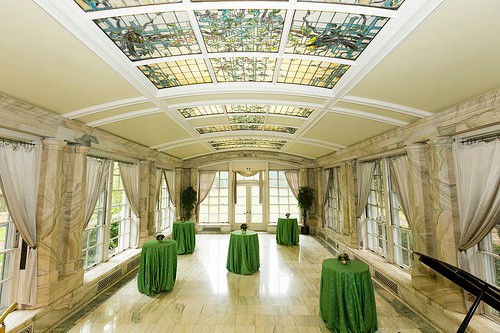 Backstory and Context
James Allison earned his fortune through his ownership and involvement in various companies, to include his first, the Allison Coupon Company which was founded by his father. However, it was the Prest-O-Lite Company that reaped him the most monetary value largely due to its development of the first practical headlight for early automobiles. Allison's other business investments included the development of the Speedway suburb of Indianapolis as a type of company town for Prest-O-Lite; the invention of the Allison Perfection Fountain Pen; the founding, along with Carl Fisher, of the Indianapolis Motor Speedway; the creation of the Allison Engineering Company which went on to develop aircraft engines; and real estate development in Miami Beach.
In 1910, the Michigan native and his first wife, Sarah, purchased 65 acres near the White River. Allison then hired well-known, local architect Herbert Bass to design a home befitting his status. However, after visiting the estate of his neighbor, Frank Wheeler, Allison fired Bass before the mansion was completed and hired the man who designed Wheeler's opulent home, William Price. Allison instructed Price to spare no expense in designing the home's interior and it was completed in 1914 at a price of over $2 million. Allison then utilized the services of famed landscape architect, Jens Jensen, to design the estate's formal gardens, which included a greenhouse, orchard, a green performance area, and two staircases that led down to two, spring-fed ponds and a large meadow beyond.
The mansion that now sat on Riverdale, as the estate was called, included an ornate, two-story foyer, complete with a silver and bronze chandelier imported from Germany, a music room in which was installed a two-story pipe organ, a marble aviary with Tiffany stained-glass ceiling that Sarah used for her exotic bird collection, an indoor pool in the basement, sleeping porches, a hand-carved, walnut staircase, and a billiard room. Price had, indeed, spared no expense.
Allison died of pneumonia in 1928, one week after his second marriage to his former secretary, Lucile Musset. A legal battle then ensued between Sarah, Lucile and Allison's mother, Myra, for possession of Riverdale, a battle which Myra eventually won. She lived there until her death and the estate sat vacant for six years until it was purchased by the Sisters of St, Francis in 1936, who brought Marian College with them to the estate. The Sisters also managed to later acquire the nearby estates of Carl Fisher and Frank Wheeler as well.
The Allison Mansion served as the primary building for the small student body and faculty. It housed the college's library, administrative offices, classrooms, art studio, chapel and convent for the sisters. The college has since been expanded to cover 200 acers and Allison Mansion has been restored and is now used primarily as a special events venue for such things as weddings, receptions and other celebratory events and houses the office of the university's president.
Sources
Fletcher, Susan and Dorothy Nicholson. "James A. Allison: Biographical Sketch." Indiana History. May 18, 2004. Accessed February 22, 2017. http://www.indianahistory.org/our-collections/collection-guides/james-a-allison-photograph-album-191...
"James Allison Mansion." National Park Service. Accessed February 22, 2017. https://www.nps.gov/nr/travel/indianapolis/allisonmansion.htm
"Allison Mansion." Historic Campus Architecture Project. November, 2006. Accessed February 22, 2017. http://hcap.artstor.org/cgi-bin/library?a=d&d=p1028
Bilger, Nathan. "Allison and Wheeler Mansions." Historic Indianapolis. May 29, 2011. Accessed February 22, 2017. http://historicindianapolis.com/preservation-affirmed-allison-and-wheeler-mansions/
Additional Information