Copley Quad Dormitory
Introduction
Copley Quad is Park Universities newest residence hall, built in 2008 as part of the Parkville Campus Master Plan, it houses up to 250 students. The dormitory sits in the same spot as Nickel Hall, a previous dorm on campus. If you are interested in further history of this location please see the Nickel Hall entry.
Images
The southern approach to the dormitory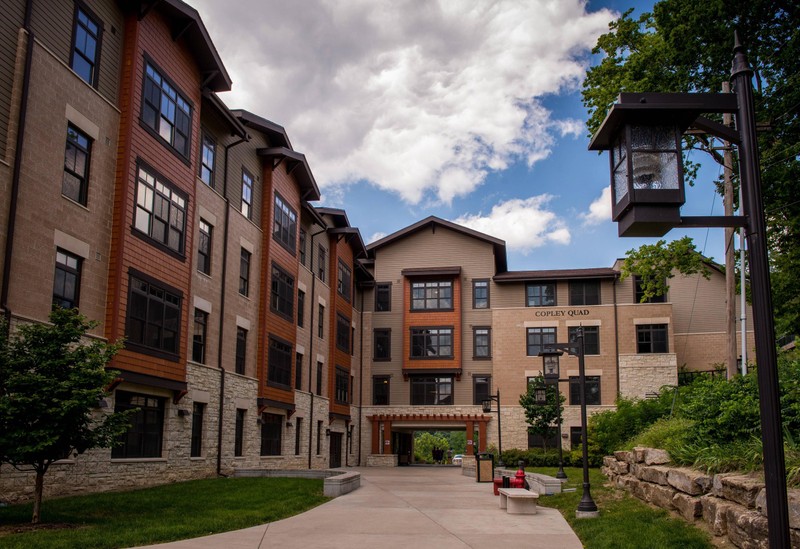 A view from the top of the hill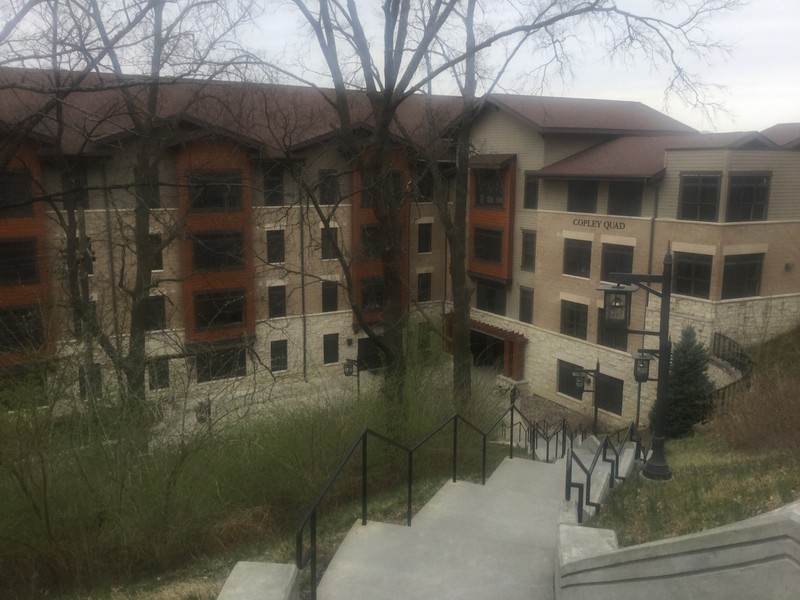 Sources
Copley Quad Records. The Park Building Collection. Fishburn Archive and Special Collections. Park University, Parkville, MO.
Additional Information