Maxwell-Briscoe Automobile Company Showroom
Introduction
Rebuilt around the turn of the 20th century, the building was transformed from a residential location to an automotive showroom in Chicago's Motor Row district. Home to the Maxwell automobiles, it remained in this showroom until 1924. A few years later the Maxwell brand would become the seeds of what became Chrysler.
Images
Source: Wiki Commons - Modern day look at the plant.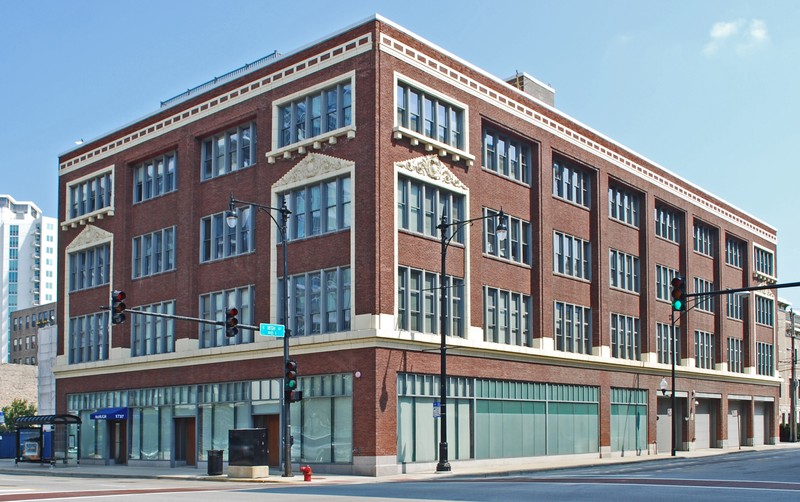 Source: Library of Congress - 1911 Maxwell Showroom
Backstory and Context
The Maxwell-Briscoe Company Automobile Showroom existed in Chicago's Motor Row district from 1909 to 1924. During that period, nearly 116 auto showrooms dotted Chicago's near south side, before the auto industry moved, which allowed African Americans to fill the void after traversing northward as part of the Great Migration. The Maxwell company also changed as a result of struggling in the 1920s. Chrysler came to the rescue and, as a result, the creation of the successful 1924 Chrysler emerged, which led to the formation of Chrysler Corporation in 1925.
1
The building was featured in a 1910 article in the Architectural Record as the Motor Row gained national attention as a major hub of automobile sales, as well as architectural innovation. The article noted how the building was faced with brown, wire-cut brick and "A very lively effect comes from the fact that these bricks are of uneven color," Wight noted. "The enameled terra cotta is of a decided buff color, and makes an excellent contrast, while the modeled ornament over some of the windows is very effective."

Like many of the buildings of Motor Row, new architectural techniques involving the use of steel allowed for expansive ground floor rooms without beams hindering its spaciousness, thus it was conducive for large automobile showrooms.

In its heyday, many considered the Maxwell automobile brand to be among the top three, along with Buick and Ford. By the dawn of World War I (1914), Maxwell had sold 60,000 cars. That early success resulted in Maxwell over-extending, notably during the war. He wound up deeply in debt, and that is where Chrysler stepped in. By 1920, Walter P. Chrysler agreed to take control of Maxwell. 2

Sources
1 Vincent Curcio, Chrysler: The Life and Times of an Automotive Genius (New York: Oxford University Press, 2001), 307-330; Jerome M. O'Connor, "Motor Row Memories," Chicago Tribune (Chicago), October 21, 2012, http://www.chicagotribune.com/news/ct-per-flash-motor-row-1021-20121021-story.html.

2 Floyd Clymer, Treasury of Early American Automobiles, 1877-1925 (New York, McGraw-Hill, 1950), 212.
213
Additional Information