Adas Israel Congregation
Introduction
Established in 1869 by immigrants from Europe, Adas Israel Congregation is Washington D.C.'s oldest conservative Jewish congregation. The congregation has its origins in a group that met for worship in the loft of a carriage factory. When it established its first synagogue in 1876, President Ulysses S. Grant attended the dedication. It is a vibrant, diverse community that is active in social issues and many members are leaders of local community organizations. Several prominent American and foreign leaders have addressed the congregation including Martin Luther King, the Dalai Lama, Golda Meir, and Presidents Obama, Nixon, and Kennedy. The congregation's current home dates to 1951 and is the third synagogue location.
Images
Adas Israel Congregation, founded in 1969, is the largest conservative synagogue in Washington D.C. Photo courtesy of Adas Israel Congregation (reproduced under Fair Use).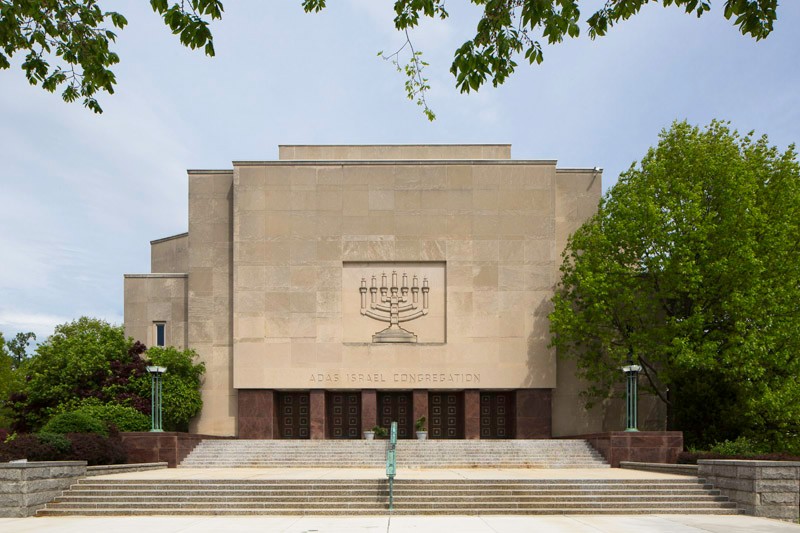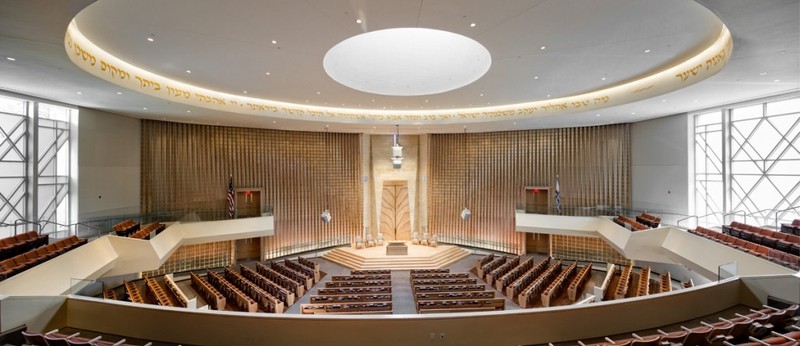 Backstory and Context
Adas Israel is the oldest conservative Jewish congregation in the capital. "Adas" means congregation or community, and its congregants are part of the Klal Israel, or Jewish people. The original congregants gathered in a loft above a carriage factory near the U. S. Capitol building. They later joined the conservative movement. When the congregation dedicated its first permanent structure at 3rd and G Streets NW in 1876, President Ulysses S. Grant attended.
The congregation has inhabited several synagogues over its long history. The current building dates to 1951 and is the congregation's third location. The first one is now the Lillian & Albert Small Jewish Museum, which was built in 1876. The second synagogue, now the non-denominational and non-membership Sixth & I Historic Synagogue, was built in 1908 and was the congregation's home until 1951, when the present building opened.
Sources
Adas Israel. "Our History and Values." Adas Israel Congregation. Accessed August 16th, 2020. https://www.adasisrael.org/our-history-and-vision.html.
Taylor, Nancy C. Adas Israel Synagogue, National Register of Historic Places Inventory -- Nomination Form. National Archives. February 26th 1969. Accessed August 16th 2020. https://catalog.archives.gov/id/117691925.
Zelaya, Ian. Transforting to Inspire at Adas Israel, Washington Jewish Week. October 9th 2013. Accessed August 16th 2020. https://www.washingtonjewishweek.com/6093/transforming-to-inspire/.
Image Sources
https://www.adasisrael.org/our-history-and-vision.html

Additional Information