Old Morrison, Transylvania University
Introduction
Old Morrison was built under the direction of Henry Clay between 1830 and 1834. The building is a Registered National Historic Landmark and serves as the administrative center of Transylvania University, the oldest institution for higher learning beyond the original thirteen states. Transylvania University was founded in 1780 and is the country's 16th oldest institution of higher learning. Transylvania was chartered by the Virginia state legislature in 1780 as the first college west of the Allegheny Mountains. Today, the university has 1,100 students and 40 majors.
Images
Old Morrison is a National Historic Landmark on the campus of Transylvania University in Lexington, Kentucky. Transylvania is one of the nation's oldest institutions for higher learning.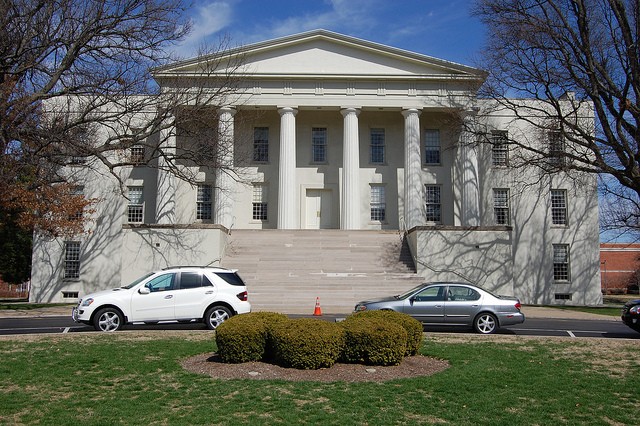 This cabin, built by Robert Patterson, one of the founder's of Lexington, is preserved on the campus of Transylvania University. The cabin was one of the first built in Lexington.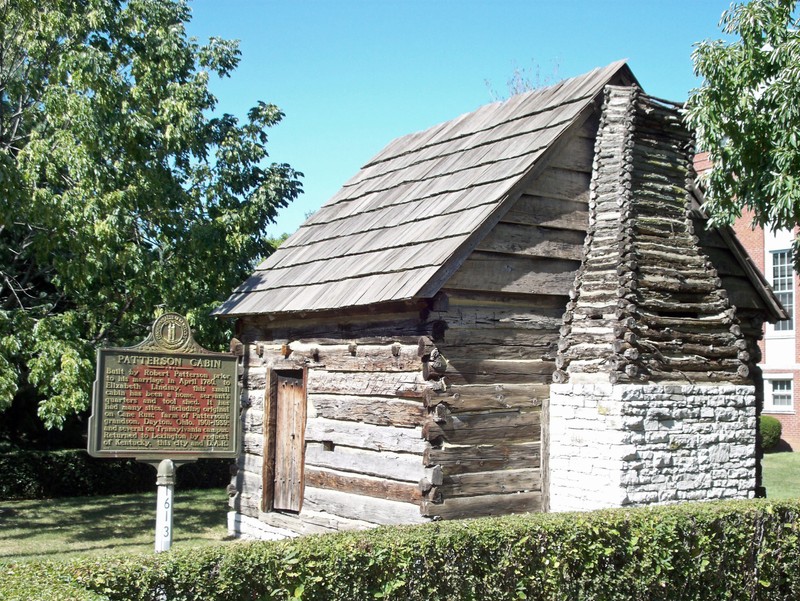 Backstory and Context
The school was first chartered as Transylvania Seminary. It was Transylvania College for a while before finally becoming Transylvania University in 1966. The school does continue to have an affiliation with the Christian Church. In its early years, Transylvania had a noted medical school, law school and seminary among other programs.
Some notable graduates include Stephen F. Austin, abolitionist Cassius M. Clay, U.S. vice presidents John C. Breckinridge and Richard M. Johnson, Supreme Court justices John Marshall Harlan ad Samuel Freeman Miller and a multitude of high-ranking politicians.
The Transylvania campus occupies 70 acres in downtown Lexington. Perhaps its most famous building is Old Morrison, which is a Registered National Historic Landmark. It was built between 1830 and 1834 under the supervision of Henry Clay. It was designed by architect Gideon Shryock. Today it is home to the office of the president and academic deans and more. The building is also the location of the tomb of 19th Century naturalist, Constantine Rafinesque.
Visitors can also see Patterson Cabin on the Transy campus. It is located at Broadway and Third Street. The cabin was built in 1783 by one of Lexington's founders, Robert Patterson. Patterson was a trustee of Transylvania in 1795 and his cabin was one of the first in Lexington.
Sources
Transylvania University website, accessed Jan. 11, 2017. http://www.transy.edu/about

Visit Lexington website, accessed Jan. 11, 2017. http://www.visitlex.com/idea-guide/historic-homes/


Additional Information