Academy of Natural Sciences of Drexel University
Introduction
The academy was previously known as the Academy of Natural Sciences of Philadelphia until 2011, when it became affiliated with Drexel University. It was founded by leading Philadelphia naturalists in 1812 and is the oldest natural science and research institution in the Western Hemisphere. It has been in continuous operation for well over 200 years and its current home, located just across the street from Logan Square, was built in 1876. It is now divided into a public natural history museum and world-class research facility.
Images
The 1876 building that now houses the academy viewed from 19th Street.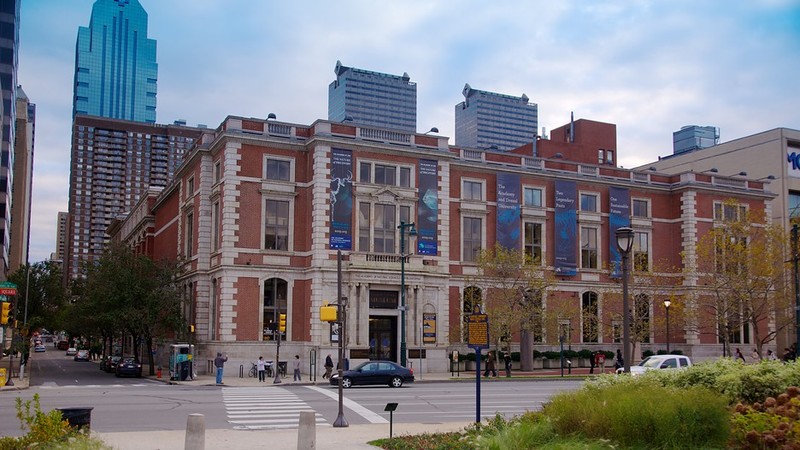 This full-size T. Rex is over 42 feet long and weighs in at 7.5 tons...when alive that is.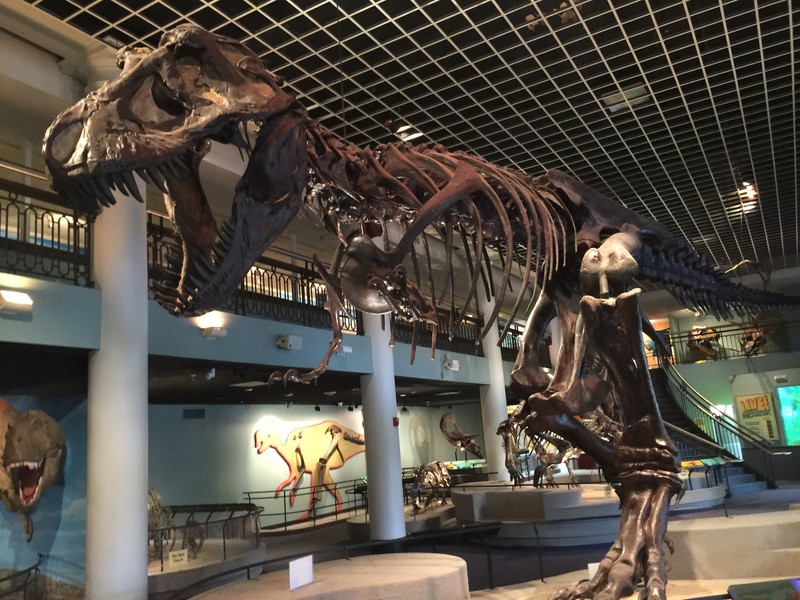 Just a few of the over 17 million specimens that the academy has to choose from are on display here.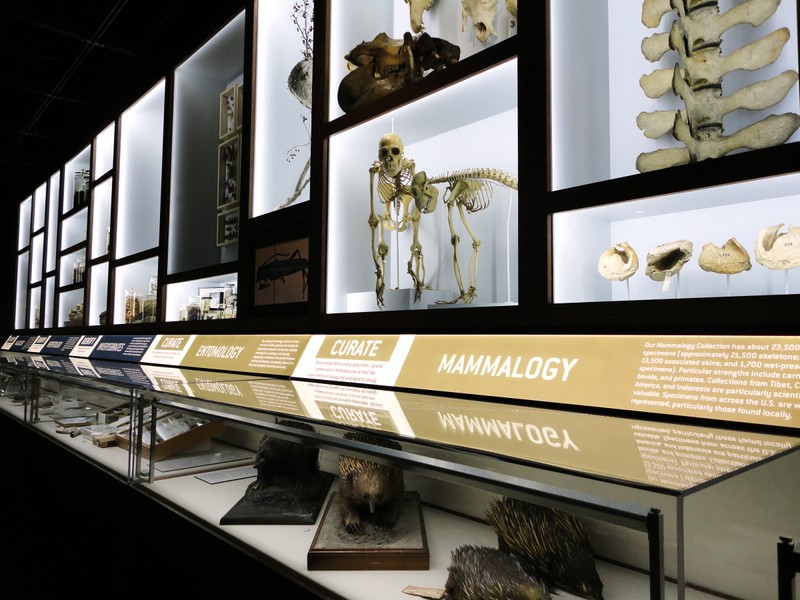 A young patron is dwarfed by a bull moose (not named Teddy Roosevelt) in the North American diorama exhibit.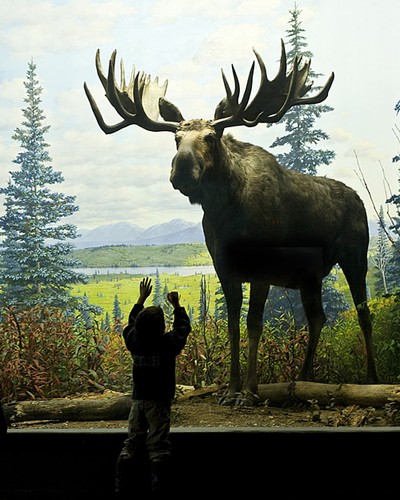 The academy's butterfly garden contains between 60 and 150 of winged gossamers that represent 20 to 40 different species on display at any given time.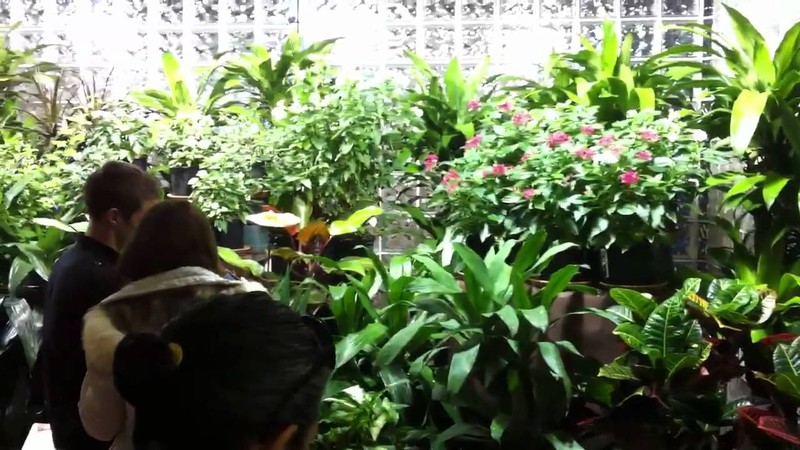 Backstory and Context
Created for "The encouragement and cultivation of the sciences and the advancement of useful learning." the Academy of Natural Sciences of Philadelphia grew quickly after its founding in 1812. Its founders sought to gather together fellow naturalists from the area to expand the scope and credibility of American science. It was modeled after natural science societies of Europe and was incorporated by the Pennsylvania legislature in 1817. By 1820 it was the leading natural science academy within the U.S. and it opened its doors to the public in 1828. Its earliest members included the likes of Titian Peale, Charles Pickering and Thomas Jefferson who was a corresponding member. It later came to include John Audubon, Thomas Henry Huxley and Charles Darwin (another corresponding member) among its members.
As it as grown, so too as its research departments and vast collections. It conducts research in the fields of botany, entomology, and vertebrate paleontology among others. Its Patrick Center for Environmental Research, founded in 1948, is involved with biogeochemistry, fisheries, and phycology. The academy's groundbreaking Center for Systematics and Evolution studies the diversification of living forms and the relationships they develop over time.
As for the academy's public half, its collection of specimens has grown to over 17 million while its library and archives contains hundreds of thousands of journals, volumes, illustrations, and photographs. The academy's museum is perhaps best known for its Dinosaur Hall whose star attraction is a full-size, 42-foot, Tyrannosaurs Rex. The hall also features over 30 other species, of which half are full skeletal mounts, as well as dinosaur eggs, footprints, and murals. It also permits children of various ages to become archaeologists in its Big and Little Digs area.
Other permanent exhibits include its tropical butterfly garden, which contains 20-40 different species at any one time; and its 37 dioramas, most of which were built between the 1930s and 50s and are divided into North American and African and Asian Halls. The academy also contains exhibits devoted to mollusks and its unique What Eats What that examines the food chain and energy flow of a small stream. Its Library Gallery always has on display its double-elephant-sized, original copy of John Audubon's The Birds of America. And its We Wrote the Book exhibit rotates many of its more famous volumes written by prominent academy members. The academy also hosts rotating exhibits and past ones have included Dinosaurs Unearthed, Treasures from the Mineral Vault, and Frogs: A Chorus of Colors.
Sources
"History of the Academy." Academy of Natural Sciences of Drexel University. Accessed January 5, 2017. http://www.ansp.org/about/academy-history/
White, Matthew. "Academy of Natural Sciences of Drexel University." The Encyclopedia of Greater Philadelphia. Accessed January 5, 2017. http://philadelphiaencyclopedia.org/archive/academy-of-natural-sciences/
Cheney, Jim. "Visiting the Fascinating and Historic Academy of Natural Sciences in Philadelphia." Uncovering PA. May 2, 2013. Accessed January 5, 2017. http://uncoveringpa.com/academy-natural-sciences-philadelphia
Additional Information