Historical Marker: Gulfport Civil Rights Wade-In
Introduction
On April 17 and 24, 1960, African American protestors, including the local NCAAP president Dr. Felix Dunn and his family participated in a "wade-in" at a beach near this marker. The purpose was to protest the policy of segregation that prevented African Americans from enjoying the beach. The police removed the protestors but did not file any charges against them. Fortunately, there wasn't any violence during the protest. However, this was not the case during the wade-in in nearby Biloxi, as the police arrested protestors and whites reacted violently against the protestors. The wade-ins did however prompt the U.S. Justice Department to challenge the state's segregation laws.
Images
The marker is located along Beach Boulevard behind the Island View Casino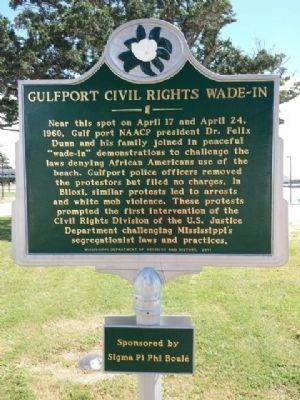 The beach near the marker where the wade-in occurred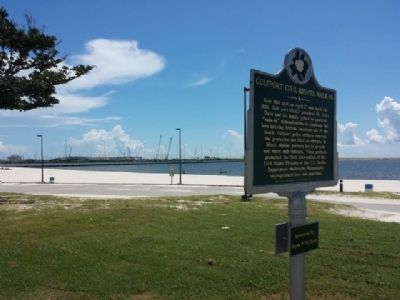 A neighboring demonstration on the beaches of Biloxi led to the arrest of seventy-one civil rights protesters.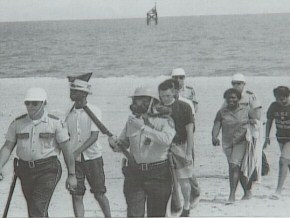 Sources
"Gulfport Civil Rights Wade-In." The Historical Marker Database. Accessed December 29, 2016. http://www.hmdb.org/marker.asp?marker=68450.

Photos by: Mark Hilton

Florida wade-ins to end racial segregation of public beach and pools. Global Nonviolent Action Database. January 30, 2015. Accessed January 16, 2017. http://nvdatabase.swarthmore.edu/content/florida-wade-ins-end-racial-segregation-public-beach-and-pools-civil-rights-movement-1945-19.


Additional Information