William Byrd Park
Introduction
William Byrd Park (or simply Byrd Park), is a popular 287-acre public park located in Richmond, Virginia. The park's facilities include open parkland, shelters, 3 lakes with summer pedal-boat rides, a children's playground, tennis courts, baseball fields, and a vita exercise course with 1.3 miles of walking trails. It also boasts an outdoor amphitheater, Dogwood Dell, which is used for events such as the summer performing arts festival. The park, originally known as Reservoir Park, was constructed in one of Richmond's first streetcar suburbs. It was renamed after the founder of Richmond, Virginia—William Byrd II—in 1906.
Images
The Fountain Lake at Byrd Park in Richmond, Virginia. Image by Morgan Riley - Own work, CC BY 3.0, https://commons.wikimedia.org/w/index.php?curid=15686770.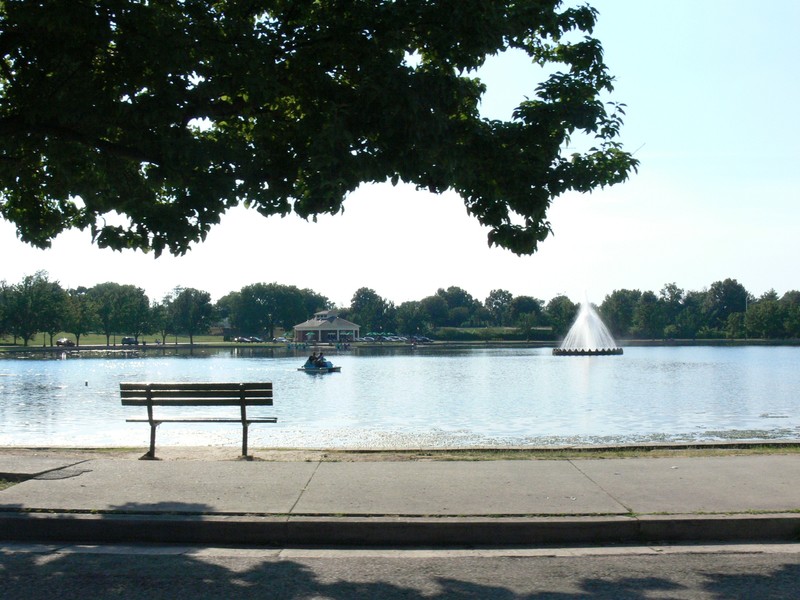 World War I Memorial Carillon/Virginia War Memorial Carillon. Image by By Morgan Riley - Own work, CC BY-SA 3.0, https://commons.wikimedia.org/w/index.php?curid=14322603.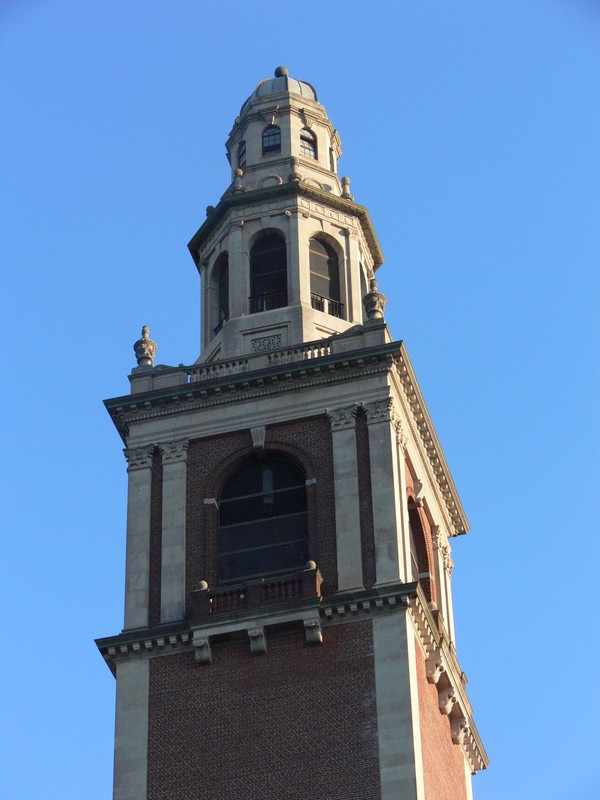 William Byrd II (March 28, 1674 – August 26, 1744)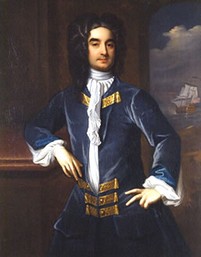 Backstory and Context
William Byrd Park is located north of the James River and adjacent of Maymont. Until the late 19th Century, the area encompassed by the park was largely rural. The suburban nature of the area arose during the 20th Century, partially encouraged by the development of the park. The land on which the park is located has a long history, having been used for colonial frontier and antebellum estates, late-19th and 20th-Century pleasure grounds, municipal waterworks, and a city tree nursery. The park itself, originally named New Reservoir Park, was created between 1875 and 1888 during the development of Richmond, Virginia's municipal waterworks system. The revitalized system was intended to accommodate a growing population. In 1906, the park was renamed to William Byrd Park after English plantation owner and founder of Richmond, William Byrd II.

The construction initiatives responsible for the character of the park are largely attributable to Chief Engineer Cutshaw. The pit he used to build the earthen berms for the city's waterworks project form what is now Fountain Lake, which was fed by a reservoir constructed in 1874. In 1881, a granite Victorian Gothic pump-house was built beside the James River and Kanawha Canal; water was mechanically pumped up to the 26-foot-deep reservoir. Fountain Lake, also called Boat Lake has historically been the site of concessions, concerts, and strolls along the walkway surrounding its perimeter. In 1925, a citizen's group donated a lighted fountain, which was placed in the center of the lake.

Today, Byrd Park is one of Richmond's most popular public parks. It encompasses 287 acres of land spread along both sides of the Boulevard and Blanton Avenue. Park facilities include 3 lakes (Shields, Swan, and Boat lakes), sports and exercise opportunities, a children's playground, the Barker Field Dog Park, Ha'Penny Stage, and the Dogwood Dell amphitheater. The stage and amphitheater hosts annual free summer concert and theatrical events. Historic monuments of interest on the park grounds include the Virginia War Memorial Carillion, built in 1932; the Christopher Columbus Monument, erected in 1922; and the Poplar Vale Cemetery. Additionally, visitors to Byrd Park can view the City's Fallen Police Officer Memorial.

Sources
"Byrd Park." Richmondgov. Accessed December 26, 2016. http://www.richmondgov.com/parks/parkbyrd.aspx.

"Byrd Park." Wikipedia, the Free Encyclopedia. Accessed December 26, 2016. https://en.wikipedia.org/wiki/Byrd_Park.

"Byrd Park." Richmondoutside.com. Accessed December 26, 2016. http://www.richmondoutside.com/destination/byrd-park/.

"National Register of Historic Places Nomination Form: William Byrd Park." National Park Service. Last modified December 18, 2015. https://www.nps.gov/nr/feature/places/pdfs/15001044.pdf\.

"William Byrd II." Wikipedia, the Free Encyclopedia. Accessed December 26, 2016. https://en.wikipedia.org/wiki/William_Byrd_II.

Additional Information