E.J. Fargo Mansion (Fargo Mansion Bed and Breakfast)
Introduction
The Enoch J. Fargo home was originally built as a square brick house in 1881 by William R. Harvey a general store owner and commission merchant. After selling the home to Blacksmith, E. N. Harvey in 1884, the house was sold again to Enoch J. Fargo in 1896 and by 1898 was extensively remodeled and enlarged by the influential businessman. After E. J. Fargo passed away in 1921 his third wife continued to live in the home until she sold it to Clarence (Pop) Wendt a Jefferson County Probation Officer in 1946 and was converted into apartments. By 1992 the run down structure was close to demolition when Tom Boycks and Barry Luce obtained the property and began restorations converting the house into a Bed & Breakfast as it is currently today. The E.J. Fargo home is listed on both the National and State Historic Place Registry.
Images
E. J. Fargo home on Mulberry Street circa 1898-photo provided by Rosemary Thorton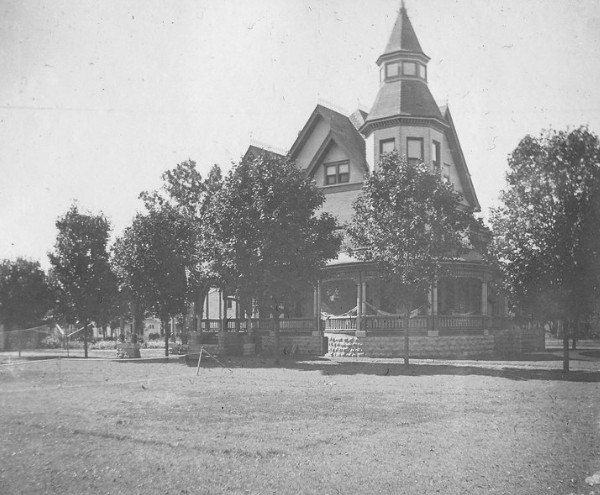 Addie Hoyt Fargo in her bedroom -photo provided by Rosemary Thorton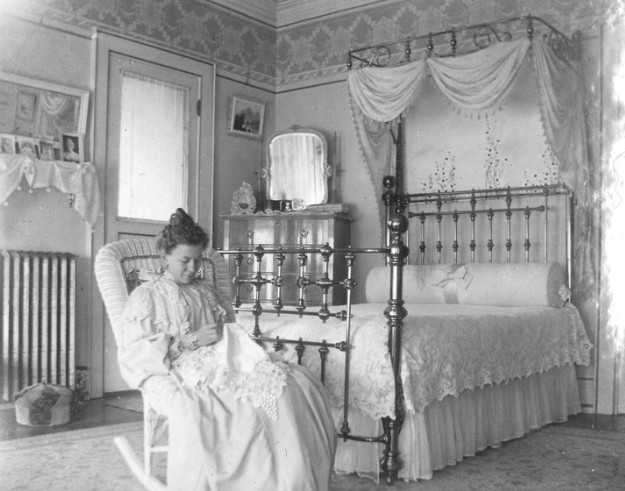 E. J. Fargo relaxing in his home-photo provided by Rosemary Thorton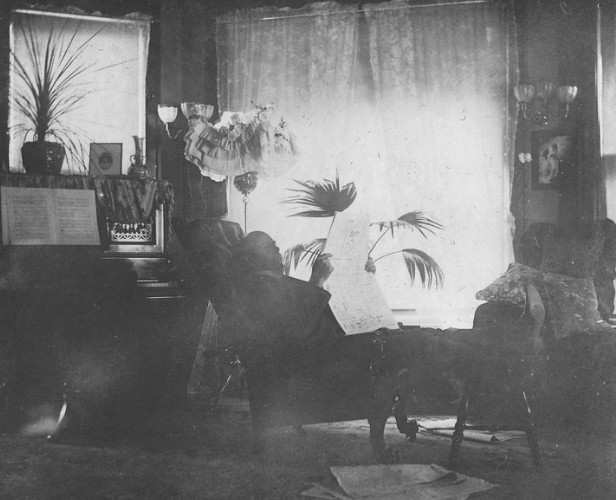 Addie in front of the home.-photo provided by Rosemary Thorton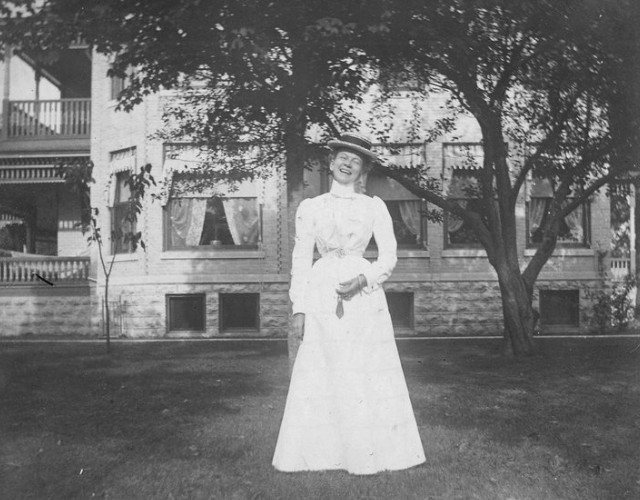 Martha Fargo, 3rd wife in Fargo home's gardens circa 1901-.photo provided by Rosemary Thorton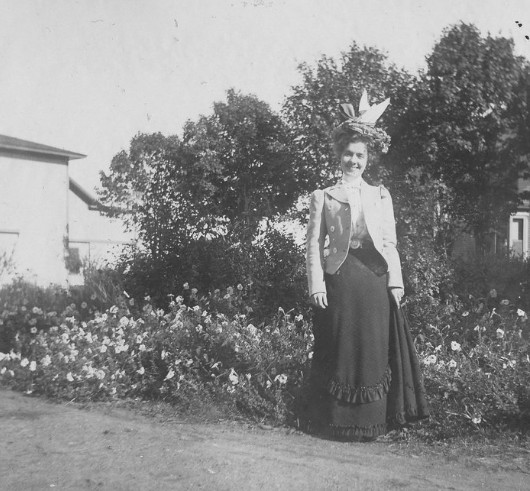 Backstory and Context
The E. J. Fargo home has seen many transformations in it's day, from a modest square brick home of merchant, William Harvey to a grand mansion of a successful businessman, E. J. Fargo who was the second generation of founding family/fathers of Lake Mills. to an multifamily dwelling that fell in such disrepair it was slated for demolition and had been striped of many of it's architectural elements only to be brought back to nearly match the original look of the mansion when it was the hub of social life and opulence in Lake Mills at the turn of the century.
The Fargo family legacy is filled with influence in the development of Lake Mills from a pioneer town to a thriving Village as well as controversy and grievance of untimely deaths from illness and the multiple marriages of Mr. Fargo.
The home's featured a ballroom on the third floor, turrets, wrap around porches and covered carriage entrance. The manicured lawns and gardens contained at one time a tennis court and a bear pit where two pet Black bears were kept until their assisted escape one Halloween night by some local youths and a ladder caused Mr. Fargo to donate them to a zoo in Milwaukee.
The home also had an unusual shared feature with the neighboring residence owned by E.J.'s brother Frank. The homes were connected by a tunnel accessible in the cellars.
Mr. Fargo's business interests ranged from raising dairy cattle to the manufacturing of dairy equipment with his Creamery Package Company, to holding interest in the Bank of Lake Mills and hotel ownership/management of the Rock Lake Hotel on West Lake Street.
E. J. Fargo married three times; his first wife Mary died from illness but not until after they lost Mertie, second daughter of three, to a contagious disease she contracted by picking up a doll from a burn pile at another home where another child had died and the contaminated items were to be burned to prevent the spread of the disease. E. J. remarried a much younger woman who was only a few years older than his oldest daughter Elsie. Addie the second wife was a well educated socialite who was active in many clubs and supported the literacy pursuits for women. Addie's sudden death and quick burial at the age of 29 from what was reported as diphtheria, left many people questioning what really happened. E.J.'s youngest daughter Mattie (Martha) was to graduate the same day that Addie was buried from the Lake Mills High School. E. J. quickly remarried to Martha who had been a servant at the mansion within months of Addie's death. Martha out lived E.J. and sold the home to Clarence Wendt. in 1946.
When the mansion was saved from demotion by Tom Boycks and Barry Luce in 1992 they quickly began restoring the mansion, replacing the architectural elements that had been salvaged and registering the house on the National and State Historic Place Registries. Today the house is still in the process of being restored, however the majority of the rooms have been updated and serve the Bed and Breakfast guests, who also enjoy the expansive porches, grand dining room and stair case. The tunnel, bear pit and original carriage house no longer exist, however the grand home still anchors the historic neighborhood on Mulberry Street.

Sources
Various newspaper articles from the Lake Mills Leader

Wilson, Mary. History of Lake Mills.

Historic Homes of Lake Mills-Five Walking Tours. Hartington Press.


Additional Information