Thurber House
Introduction
Built around 1873, the Thurber House is on the National Register of Historic Places. It was the home of James Thurber and his family while he attended The Ohio State University from 1913 to 1917. Thurber was an author, humorist, and cartoonist for the New Yorker. Since 1984, the house has served as a museum of his materials and as a non-profit literary center.
Images
Thurber House was once the home to author, humorist, and cartoonist, James Thurber.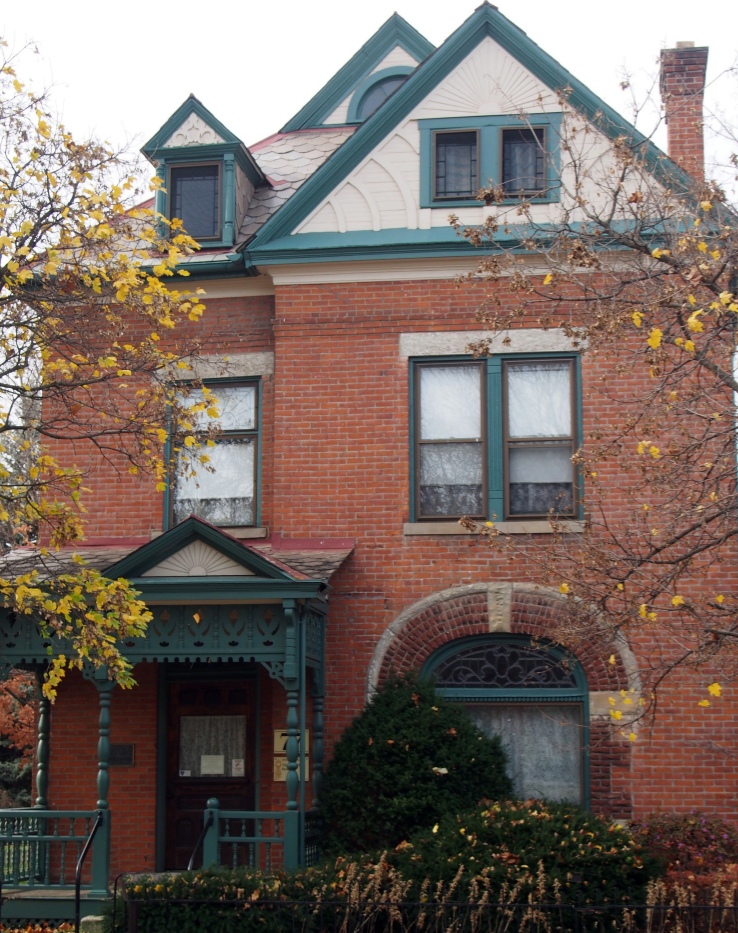 Inside the Thurber House bookstore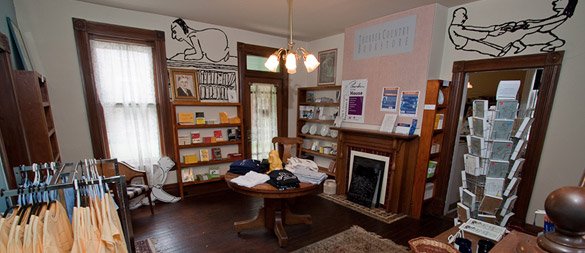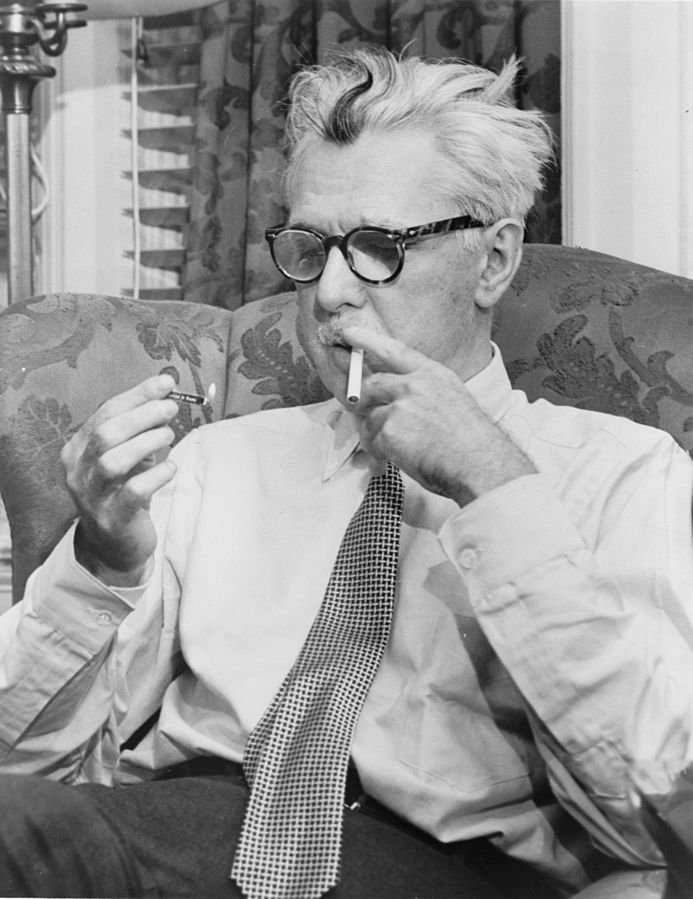 Backstory and Context
Thurber House is now a gathering spot for readers, writers, and fans of Thurber. The house received ample renovations prior to being turned into a museum and literary center. The non-profit now gives the nation's only prize for humor writing – the Thurber Prize for American Humor. It also offers classes for both children and adults, author readings, and a residency for children's literature authors.
James Thurber was born in Columbus, Ohio on December 8, 1894 to a civil clerk and his wife. Thurber had two older brothers, William and Robert, and it was while playing "William Tell" as children that an arrow pierced Thurber's eye, causing him to go blind in that eye. Nevertheless, Thurber continued his education by attending the Ohio State University in the 1910s. During this time, his family lived in the house that is now a museum dedicated to him.
Though he could not complete a required ROTC course and graduate, Thurber went on to work for the American Embassy in Paris and later The Columbus Dispatch. After marrying Althea Adams, Thurber returned to Paris in 1925 where he worked for the Paris edition of the Chicago Tribune. A year later, the couple returned to the U. S. and Thurber began working for the New York Evening Post. He was soon hired by The New Yorker, and he continued to write there until 1935. Also in 1935, Thurber and Althea divorced, four years after the birth of their daughter Rosemary. Later that year, Thurber married Helen Wismer, who became Thurber's editor and business manager.
During the late 1930s, Thurber wrote The Secret Life of Walter Mitty, which was twice adapted to the screen: once in 1947 starring Danny Kaye, and again in 2013 starring Ben Stiller. Another of Thurber's works, The Male Animal, a play which he co-wrote with Elliot Nugent, was also made into a move in 1942 starring Henry Fonda and Olivia de Havilland. His book My World and Welcome To It was the basis for a TV show from 1969 to 1970. The show won Best Comedy Series and its star, William Windom, won Best Actor in a Comedy Series at the 1970 Emmys.
By the end of his career, Thurber had written almost forty books, in addition to the New Yorker cartoons and plays he was also known for. Despite often writing critically about the dullness of the conformity of middle-class life, Thurber remembered his hometown of Columbus fondly. And it was there, after his death in 1961, he was buried.
Sources
Thurber House website, accessed Dec. 14, 2016. http://www.thurberhouse.org/about-thurber-house/
ABOUT THURBER HOUSE. Thurber House. Accessed September 24, 2018. http://www.thurberhouse.org/about-thurber-house/.
ABOUT JAMES THURBER. Thurber House. Accessed September 24, 2018. http://www.thurberhouse.org/james-thurber/.
BOOKSTORE. Thurber House. Accessed September 24, 2018. http://www.thurberhouse.org/bookstore/. Photo source.
Ohio Historic Places Dictionary
. Vol. 1. Somerset Publishers, Inc, St. Clair Shores, MI, 1999. Via Google Books.
Additional Information