Old Bisbee High School and Gym
Introduction
Bisbee's old high school is famous for two things: First, it is the only four-story structure where every floor has a ground entrance and second, it was featured on Ripley's Believe it or Not! for this architectural oddity. Opening in 1914, the school was almost lost to a fire in 1919 that destroyed most of the interior. It was rebuilt and reopened by 1920. By the 1940s the school was too small for the increasing number of students. When a new school was completed in 1959, this building was then, and still is used, as a county library and office for county superintendents.
Images
Old Bisbee High School as it appears today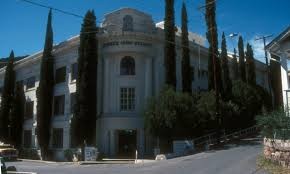 Part of a bas relief "Triumphal Entry of Alexander the Great" that decorates the interior by the entrance.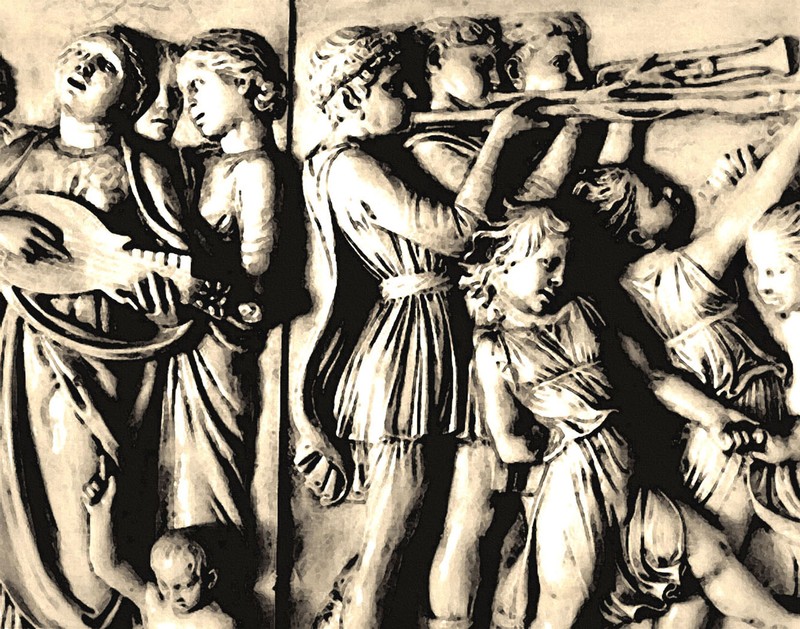 Old Bisbee High School Gym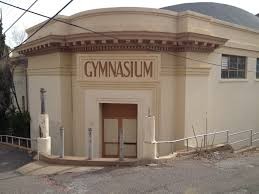 Backstory and Context
Dedicated in 1914 to a huge crowd, the school was truly a big accomplishment for the city. Residents from all over Bisbee and the nearby Warren district flooded the streets for the dedication. So many people came that many would not see the dedication, but hear of it from others and to wait for some time to tour inside. The four-story building (with each floor having a ground entrance, showcasing the very hilly nature of Bisbee) was to house the city's 450 students.

In 1919, the city almost lost the school. In December of that year, a fire broke out within and despite the efforts of firefighters and faculty members, the interior was just about completely gutted. As the building was being rebuilt, classes and graduation commencement ceremonies in two nearby churches. The cost to rebuild exceeded insurance costs, but the insurance company willfully made an adjustment to help in the rebuilding. The school reopened in 1920. The uniqueness of this building made it a feature on Ripley's Believe it or Not!

Three decades later, the city continued to grow and soon, over 800 students attended the school, but the building was not made to serve such a population. A new high school was made in 1959 and all the students went there, leaving the old school empty. Since then, this building still serves the city and county. It is now home to the county library and offices to county school superintendents.

Additional Information