Dunleith
Introduction
Dunleith is a two-story historic antebellum mansion built in the 1850s. Like many other antebellum mansions, Dunleith features strong Greek architectural elements. These include 26 Tuscan columns on all four sides supporting the roof and wrap around porches with wrought iron railings. The mansion is located on a 40-acre property that includes a number of outbuildings as well as an attached three-story service wing. For many years Dunleith operated as an inn but that closed in 2019. Its status as of 2020 is unclear. It was placed on the National Register for Historical Landmarks in 1972 and designated a National Historic Landmark in 1974.
Images
Dunleith is a historic plantation house built around 1855. It was designated as a National Historic Landmark for its impressive Greek Revival architecture, which is unique in the state.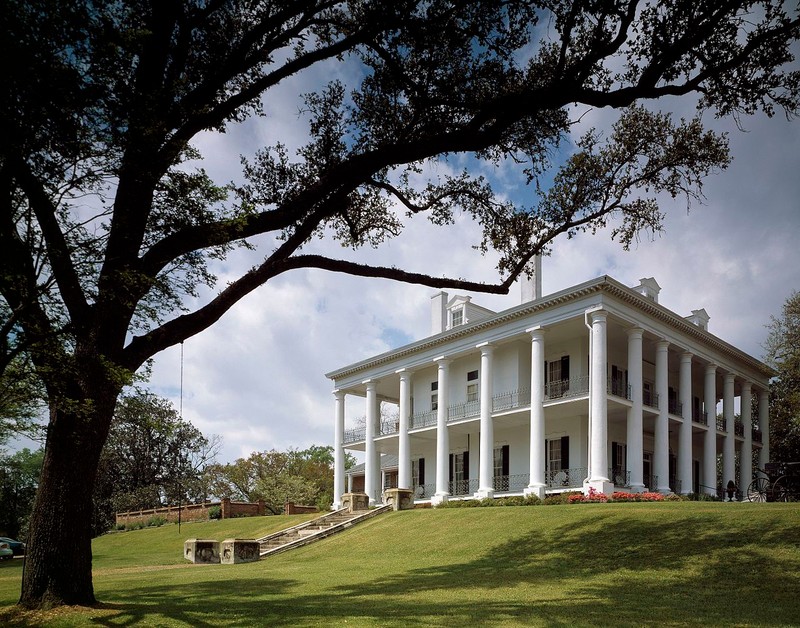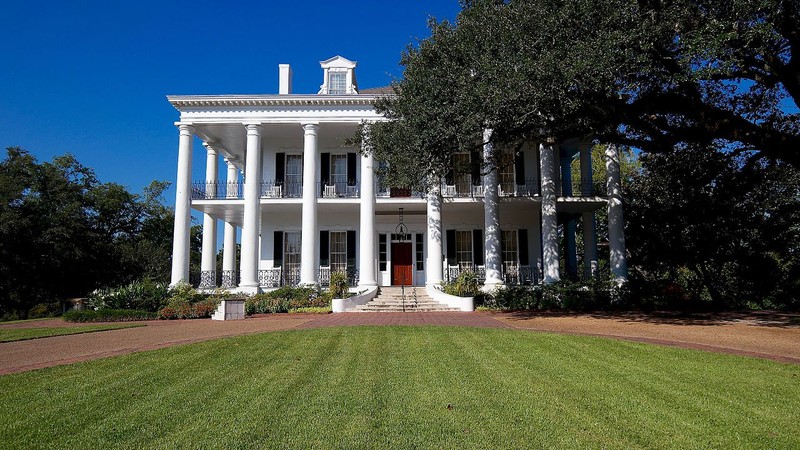 Backstory and Context
Dunleith was built by Charles Dahlgren on the site of a previous home, called Routhland, that burned down around 1855 after lightning struck it. That home was erected by Job Routh some time in the late 1700s. His daughter, Mary Routh Ellis, became a young widow when she was 15 but married Charles shortly thereafter. They moved into Routhland and lived there until the fire destroyed it.
Unfortunately, Mary died in 1859 and Charles sold it to the next owner, Alfred Vidal. Vidal renamed the mansion Dunleith, which is a Scottish name. After Vidal, a number of individuals owned it until a man named Joseph Carpenter bought it in 1886. Dunleith remained in the Carpenter family for nine decades and it became known for hosting many social gatherings. The next owner, William F. Heins, bought the mansion in 1976 and opened a bed-and-breakfast inn in the late 1980s. Husband and wife Michael and Joy Worley bought Dunleith in 1999 and proceed to renovated and restore it. They continued to operate the inn until, it appears, 2019.
The interior of the home features 9,500 square feet of space, heart pine floors, and Italian marble fireplaces. Interestingly, the cypress baseboards on the first floor were stained to look like oak, and the doors in the house, which were also made out of cypress, were stained to look like mahogany. When the inn operated, it offered 22 guest rooms and was available to rent for weddings. It also ran a popular restaurant called The Castle
Sources
Cooper, Kevin. "Natchez bank purchases Historic Dunleith Inn and the Castle." The Democrat. February 1, 2019. https://www.natchezdemocrat.com/2019/02/01/natchez-bank-purchases-historic-dunleith-inn-and-the-castle.
Goeldner, Paul. "Dunleith." National Park Service - National Register of Historic Places Nomination Form. September 14, 1972. https://npgallery.nps.gov/GetAsset/0fc3c986-512e-4b2d-abcb-08ce62b74af0.
Hillyer, Ben. "Dunleith." Natchez on the River. Accessed November 19, 2020. https://www.natchezontheriver.com/2008/10/13/dunleith.
Image Sources
Both images via Wikimedia Commons: https://commons.wikimedia.org/wiki/Category:Dunleith

Additional Information