Avalon Theater (Larimore, North Dakota)
Introduction
The Avalon was originally the Grand Theater when it was constructed in 1925. In 1938 the Grand closed down and was remodeled and renamed the Avalon. Ever since then this theater has offered the Larimore community films and theater productions. Kids today receiving training in all things theater.
Images
The Avalon as it looks today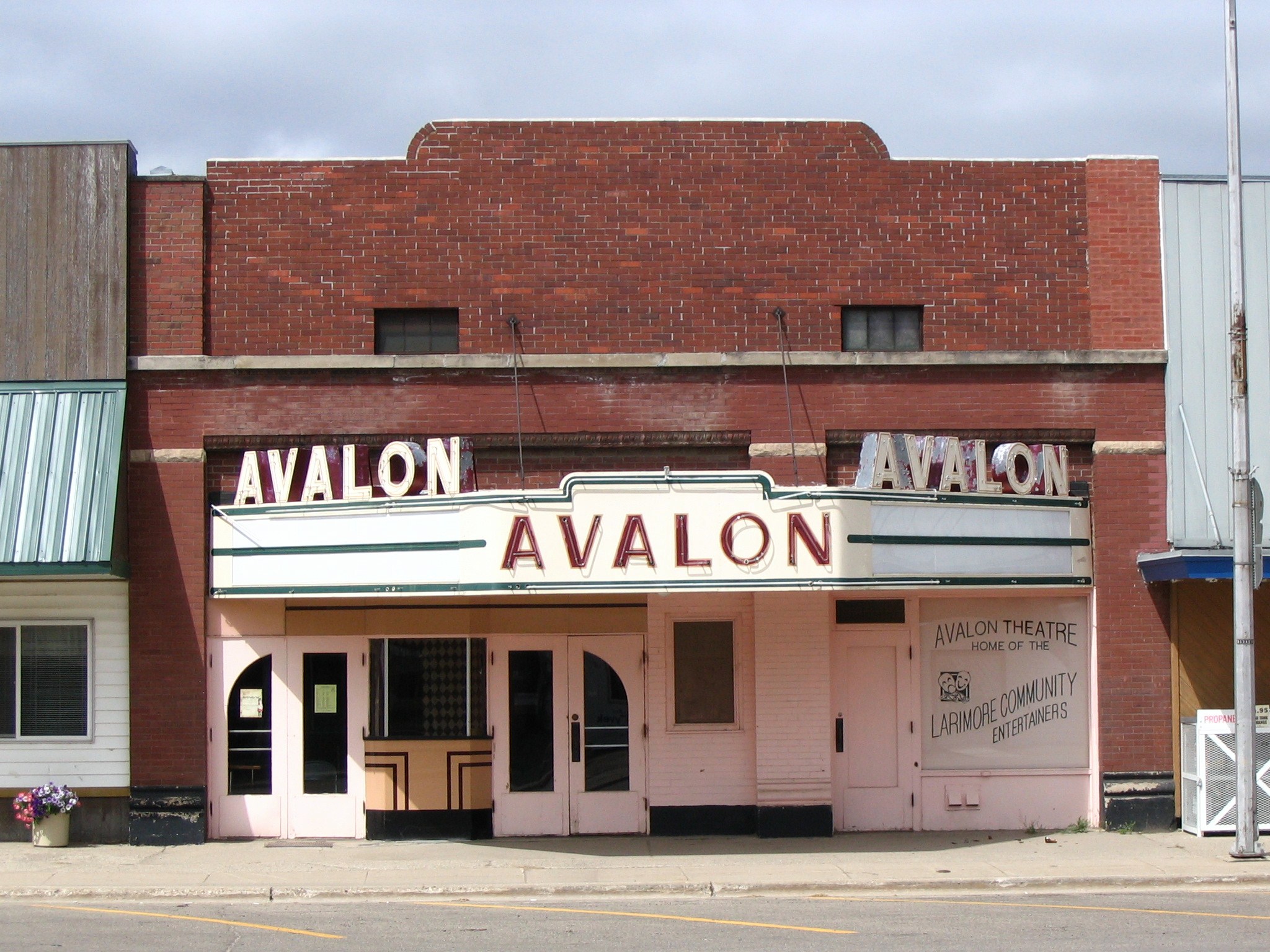 Video cover of the 1939 film, Broadway Serenade. This was the first film played in the Avalon.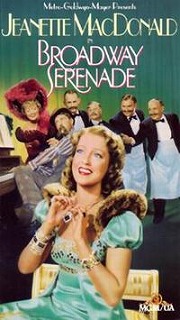 Backstory and Context
The Avalon Theater is a Historic Art Deco style Movie theater located in the commercial district of this town. It opened in 1938 as a 350 seat theater, remodeled from the original, the Grand Theater, that opened in 1925. The Avalon's most significant feature is its Art Deco detailing, especially the marquee, box office, and entry doors and continuing with simple Art Deco geometry motifs in the interior, all of which has survived. The building is constructed of brick with a parabolic poured concrete floor in the seating area to ensure a good view for all. The building still functions as a movie theater, with its original projectors, and also is home to local live theater groups.
The Avalon Theater is historically significant as a rare example of Art Deco theaters built during the Great Depression. It is part of a vanishing genre of small town movie houses, and is the only remaining Art Deco building in Larimore. It still operates today as a movie theater and place for play productions. Additionally, local and nearby children learn the art of theater here.
The Avalon Theater played Broadway Serenade on its opening night, April 28, 1939
Sources
Dennis McCoy (November 3, 1990). "NRHP Registration: Avalon Theater" (PDF). National Park Service.
and
Accompanying nine photos, exterior and interior, from 1990


"Brick Business Block. Handsome Structure to Be Built at Larimore by H. F. Arnold"
Grand Forks Herald
28 May 1905.
Additional Information