Van Briggle Pottery Company
Introduction
Added to the National Register of Historic Places in 2009, the Van Briggle Pottery Company holds an important place in the development of American pottery. Founded by Artus and Anne Van Brittle in 1901, it was here that Artus, who was born in Ohio in 1869, was able to recreate the matte glaze he saw on Chinese Ming dynasty pottery while he was in Europe. This rediscovery, which had taken several years to develop, had a profound effect on American pottery and the Art Nouveau movement, which emphasized natural forms found nature. The Van Briggles (Anne was also an excellent artist) depicted animals, plants and human forms on their pottery, a large portion of which were decorative tiles. The building itself is very unique architecturally, combing elements of the Arts and Crafts movement with Flemish elements. This is not surprising since the architect, Nicolas van den Arend, was of Dutch descent. Today, the company is still active and producing pottery, maintaining the tradition that began more than a century ago.
Images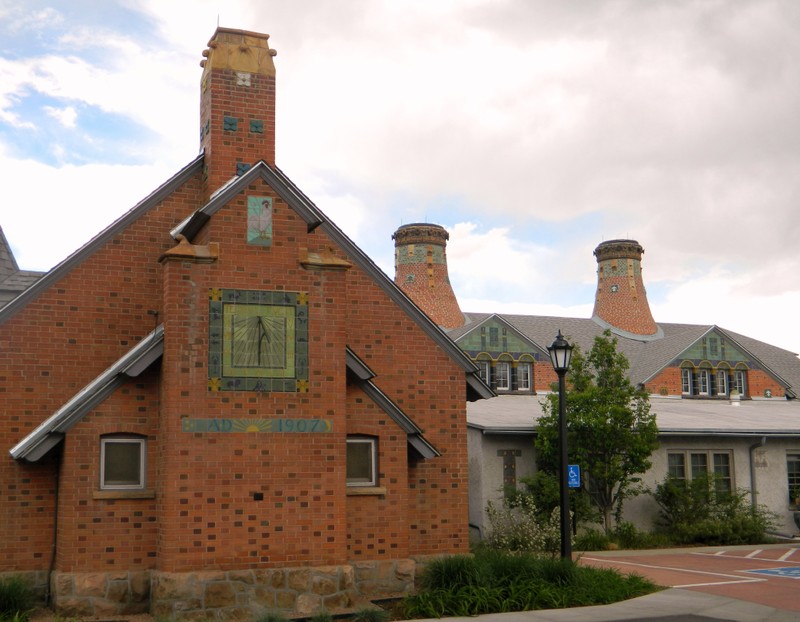 An example of the pottery produced at Van Briggle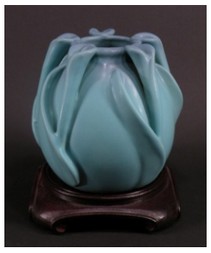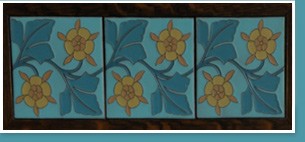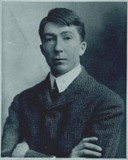 Backstory and Context
Interestingly, Artus was an accomplished and widely acclaimed painter, receiving many awards including awards in Europe where he studied. However, towards the end of the 19th century, he started to dabble in pottery. It was during this time that he saw the Ming Dynasty pottery and also met Anne. Unfortunately, he contracted tuberculosis in 1903 or early 1904 (it is not clear precisely when) as he was closing in on the right formula to make the matte glaze. Despite being severely ill, he was able to achieve this before he died in 1904. He was also informed that his pottery won awards in the U.S. and Europe. Anne continued the business and won several awards herself, thereby cementing her skills as a master potter.
Sources
"History." Van Briggle Pottery Company. Accessed November 28, 2016. http://www.vanbriggle.com/history.html.

R. Laurie Simmons & Thomas H. Simmons. "Van Briaale Pottery Company." National Park Service - National Register of Historic Places. April 29, 2009. http://focus.nps.gov/GetAsset?assetID=454810f5-efca-4047-af7c-64bcd76c5d3a.

"Van Briggle Pottery." Wikipedia. Accessed November 28, 2016. https://en.wikipedia.org/wiki/Van_Briggle_Pottery.


Additional Information