The Baldplate Inn
Introduction
Constructed in 1917, the Baldplate Inn is one of Colorado's most interesting hotels both for its architecture, history, and its collection of 20,000 key which is the largest in the world. The property on which it is located was first a homestead purchased in 1911 by Charles, Stuart, and Gordon mace, along with Gordon's wife, Ethel. To supplement their income they built a few cabins for guests to stay in. Eventually, this became a very popular attraction and the Mace's decided to build an inn despite not knowing how to run a hotel business. They were very successful and operated the inn for many decades. The Smith family has owned and operated the inn since 1986, continuing the tradition of providing a rustic destination for visitors enjoy the surrounding landscape. The inn was added to the National Register of Historic Places in 1996.
Images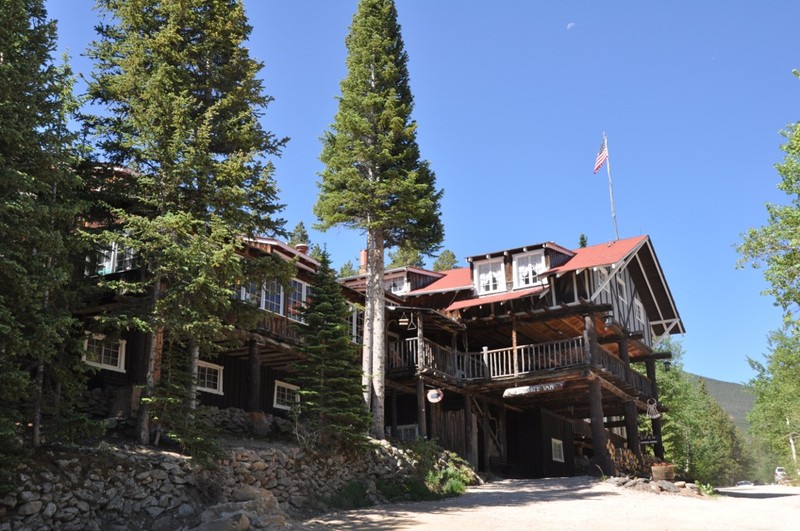 The inn features a cozy library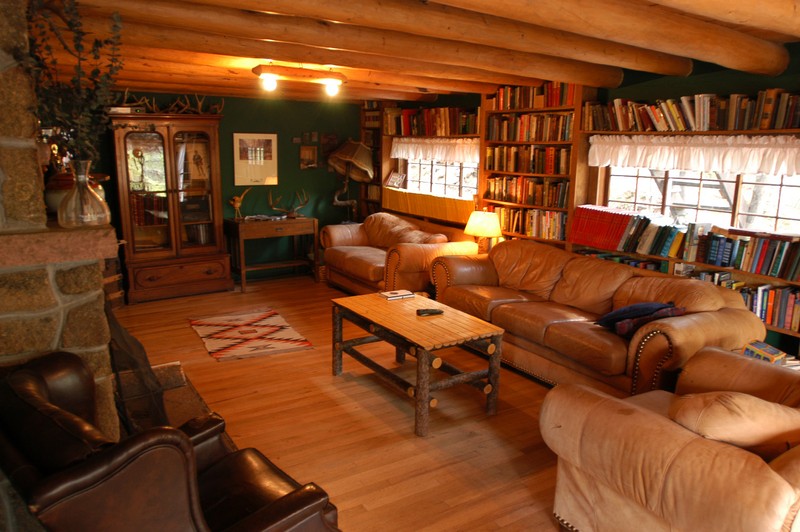 Many of the photographs on display are autographed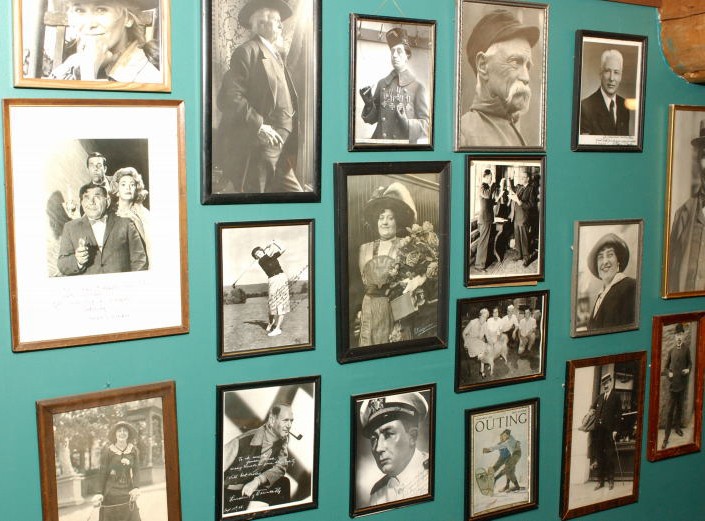 Backstory and Context
When the inn opened in 1917 (it officially opened in 1918), it was unique in that it offered indoor plumbing, electric lighting and hot water. It was built entirely by hand by the Mace's, with hand hewn logs and stone fireplaces. Its rustic architecture therefore fits in well with its surroundings.

The inn's name comes from a mystery titled Seven Keys to Baldplate by Earl Derr Biggers, which was about an inn located in New York named Baldplate. Each guest was given a key. Diggers, upon visiting the inn here in Estes Park, declared that it was exactly as he imagined the one in his novel to be. The Mace's then started to give away keys to the inn. This stopped during WWI when metal became very expensive. But guests started to bring keys to the inn and eventually the Mace's began to display them. The inn has keys from notable places such as the Pentagon, Westminster Abbey, and Mozart's wine cellar. The collection is in the process of being catalogued.

Also displayed at the inn is a great collection of photographs, most of which were taken by Charles, and Stuart, both of whom were professional photographers. Sadly, Stuart died of pneumonia in 1920 but Charles lived on to have a long career in the medium. He served in the Army as General Pershing's personal photographer during the war, and then worked Denver newspapers. He photographed several famous people such as Theodore Roosevelt, Thomas Edison, and Woodrow Wilson (it is not clear which, if any, famous person Stuart photographed).

Sources
Judith Broeker & Cvnthia Shaw McLauqhlin. Baldpate Inn. http://focus.nps.gov/GetAsset?assetID=5d50896c-e79b-41ab-aeb1-3a9731a5dad4.

"Legacy of The Baldpate Inn." Baldplate Inn. Accessed November 24, 2016. http://www.baldpateinn.com/index.php/?page_id=22.
Additional Information