Royal Gorge Bridge and Park
Introduction
At 955 feet high above the Arkansa River, Royal Gorge Bridge is the highest suspension bridge in the country. Spanning 1,260 feet (880 of which are directly over the river), it was built in just 6 months in 1929 and instantly became a major tourist attraction. The towers are 150 feet high and the bridge has 1292 wooden planks. Cars are allowed to go over the bridge but buses and other large vehicles are not. The 360 acre park on both sides of the gorge features several attractions including a zipline, aerial gondolas, a large swing, a kids area that has a three story playland (with ropes, swings, slides and maze), a visitor center from which to view the gorge and bridge while you eat, a water clock (one of only three in the world), and a theater and expo center.
Images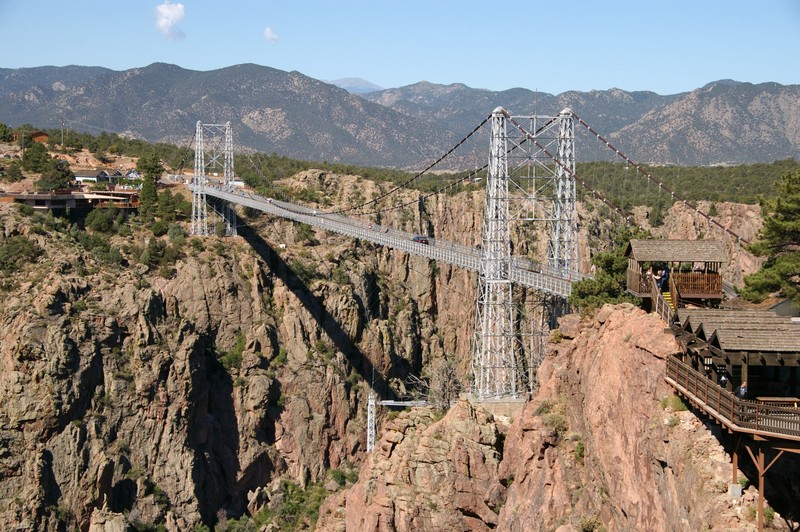 View of the aerial gondolas and the zipline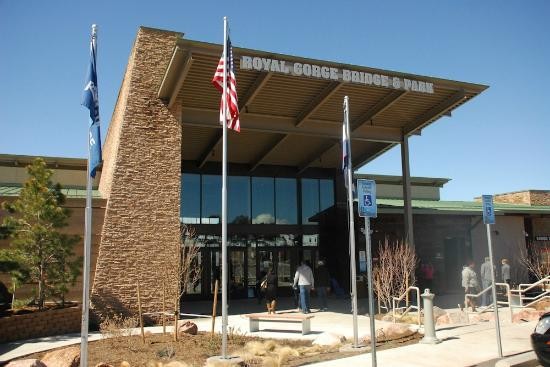 Backstory and Context
The first recorded European to see the gorge was Zebulon Pike, for whom the mountain Pike's Peak is named. Native Americans lived in the gorge during the winter months to avoid the cold winds. In June of 2013, a wildfire destroyed both sides of the gorge. Besides several wooden planks that burned, the bridge was not damaged. Despite the loss, the park was able to rebuild and add new attractions. The funicular railway that led down to the river was damaged and has not, as of 2016, been reopened.
Sources
"About the Park." Royal Gorge Bridge and Park. Accessed November 14, 2016. http://royalgorgebridge.com/about-the-park.

Jenks, Walter. "Royal Gorge Bridge and Incline Railway." National Park Service - National Register of Historic Places. September 2, 1983. http://focus.nps.gov/GetAsset?assetID=aece215c-7f09-4dfe-bd61-9c70046ef0a8.

"Royal Gorge Bridge." Wikipedia. Accessed November 14, 2016. https://en.wikipedia.org/wiki/Royal_Gorge_Bridge.
Additional Information