Aberdeen's Highlands Historic District
Introduction
Containing over 17 homes, this section of Aberdeen was christened the Highlands District given its location rising a mere three feet higher than Aberdeen's Commercial District which is located nearby. This district came to being between the years 1907-1969. The homes constructed give not only a look into Aberdeen's past but also how off the area's various architectural styles. Walking tour brochures are available to visitors at Aberdeen's official website for download and in the visitor's bureau building.
Images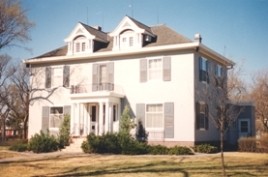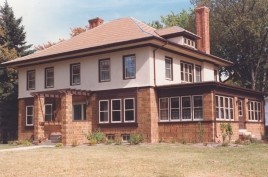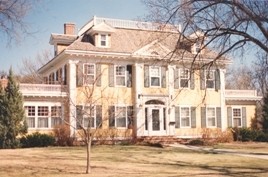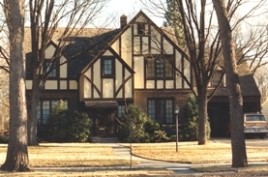 Highlands District sign with the 1206 North Main Street home in background.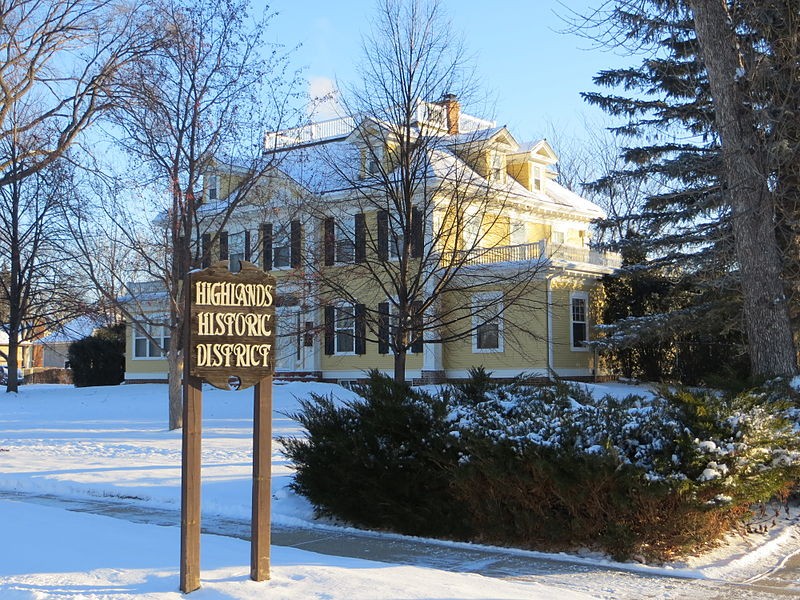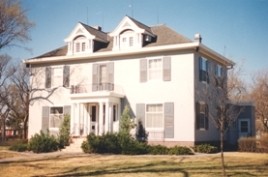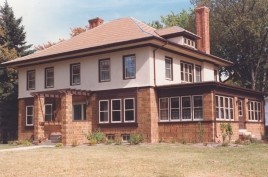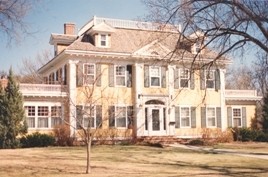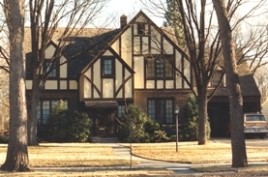 Highlands District sign with the 1206 North Main Street home in background.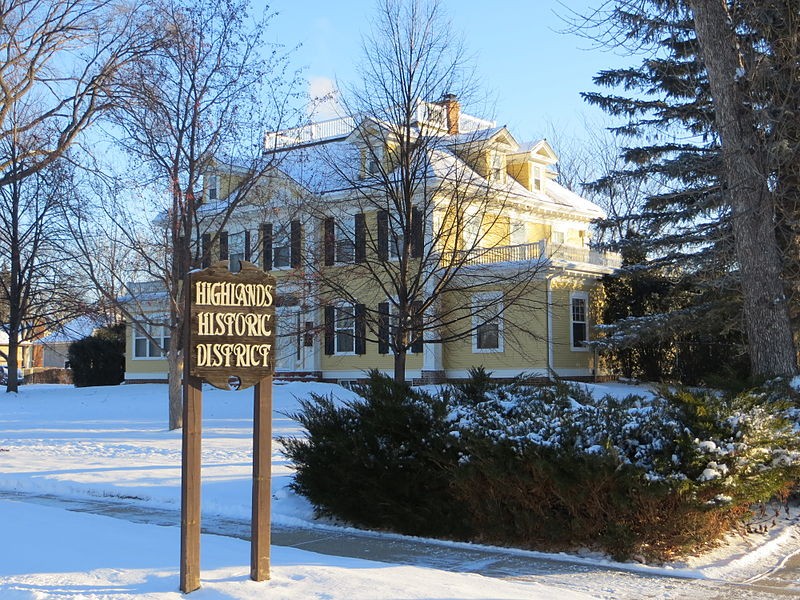 Backstory and Context
Built between 1907-1969, this section of Aberdeen was given the name of Highlands since it laid on ground three feet higher than the city's Commercial district. Containing 17 homes, the district has been preserved to showcase the area's various architecture and to present the early days of Aberdeen as it grew. For many years, the district was surrounded by prairie grass as the city slowly grew. To beautify the area, trees along the nearby James River (not be to confused with the James River in Virginia), were transported to the district. 
There are four homes most often showcased as examples of the districts various architecture. 
1201 North Main Street
In 1907, this home was built by Charles A. Howard Sr., a major in the 1st South Dakota Infantry in the Spanish American War. Although changes have been made to the property over the years, it still maintains its original charm with a hitching post in the front yard and a brick carriage house in the rear.
1216 North Main Street
Alonzo Ward Sr., owner of the Ward Hotel, had this home built in 1909. It features the characteristics of the Prairie style: dormers, extended eves, rectangular windows, and an intricate brick pattern throughout.
1206 North Main Street
W.D. Swain, an Aberdeen realtor, was the first owner of this home, originally occupied in 1909. It was designed to be an exact replica of the Longfellow house in Cambridge, MA. This is generally considered to be the most true Georgian Revival structure in the area.
1314 North Main Street
This house was built for Dr. M. Robert Gelber in 1940. This home is an excellent example of the Tudor style: the first story is brick with a cut stone foundation, while the walls of the second story are stucco with half timbering.
Additional Information