L. Frank Baum's South Dakota Home
Introduction
As the Dakota Territory's economic boom drew to a close, L. Frank Baum, future author of The Wonder Wizard of Oz, and his family moved to Aberdeen to make a living, having lost their living off of L. Frank's writing and acting following a fire that destroyed the theater he worked for in New York City. Arriving in Aberdeen in 1888, the Baum's lived in this home until forced to move in 1891 to Chicago, again for economic reasons. The home today is privately owned.
Images
The Baum home as seen today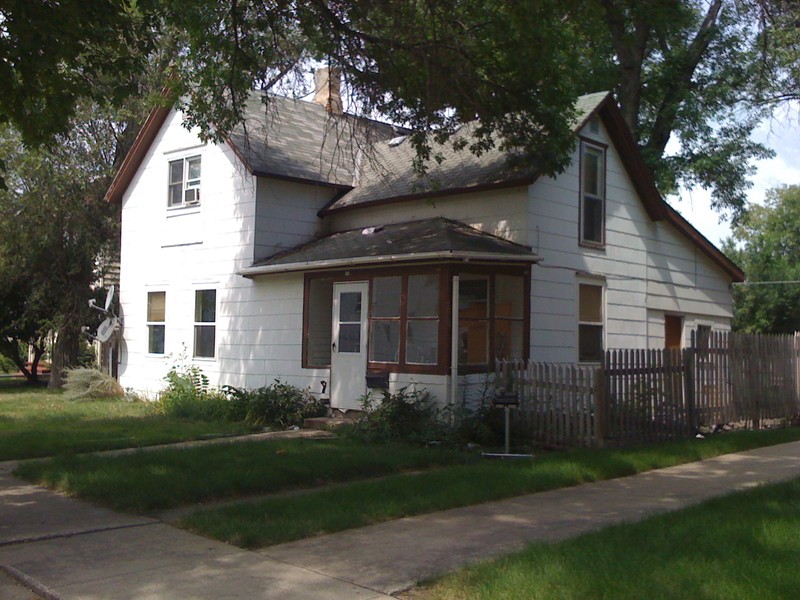 Baum home seen from backyard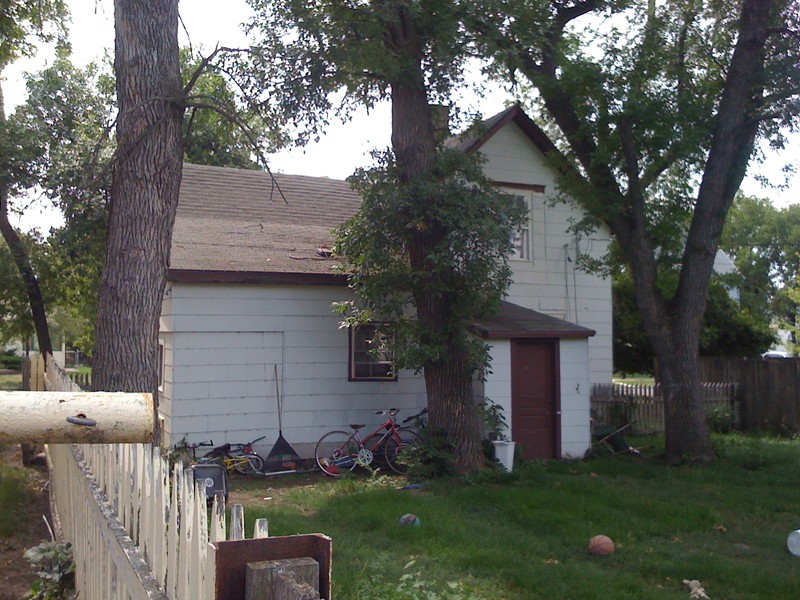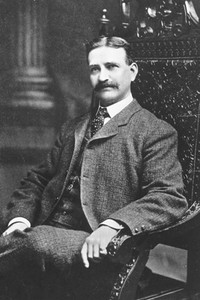 An 1888 photo of Aberdeen taken by L. Frank Baum. Main street can be seen in background. The home on the left is the Baum home.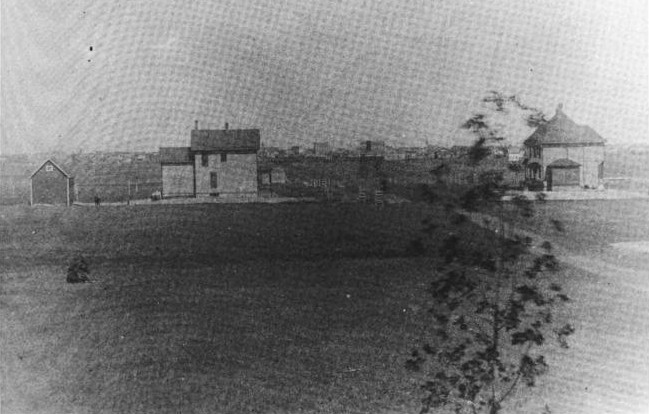 Backstory and Context
This home was owned by the L. Frank Baum family for three years as they lived in Aberdeen from 1888-1891. Having moved here from New York, the Baum's came to the Dakota Territory hoping to make a comfortable living. In 1882, when in New York and on tour with one of his plays, L. Frank Baum's theater burned down. For the next six years, the Baum's struggled to make a living. Hearing of the Dakota Territory's economic boom, brought on by the discovery of gold un the late 1870s and available land after the Sioux indians were driven off, the Baum's hoped to begin a new life in the territory. They arrived in July of 1888.

For the next three years the family owned a store, Baum's Bazaar, that failed after one year due to L. Frank's generosity of issuing credit. Then for the rest of the time in Aberdeen, L. Frank edited the local The Saturday Aberdeen Pioneer. Even with this more stable employment, the family struggled to eek out a living. In 1892, they sold the house and moved to Chicago, where L. Frank would write The Wonderful Wizard of Oz, with South Dakota more than likely the inspiration for Baum's description of Kansas.

Visitors can come see the Baum home, but it is privately owned.


Sources
Koupal, Nancy Tystad. Baum's Road to Oz: The Dakota Years. Pierre, SD, South Dakota State Historical Society, 2000.
Koupal, Nancy Tystad. Our Landlady. Lawrence, KS, University of Nebraska Press, 1986.
Rogers, Katharine M. L. Frank Baum, Creator of Oz: A Biography. New York, St. Martin's Press, 2002.

Additional Information