Ashley-Willis House
Introduction
The Ashley-Willis House is a unique example of Greek Revival architecture in South Carolina, as it features a wide-gable front porch which was an uncommon element for residences built in this style. It was probably built by a member of the Ashley family in 1833 and later owned by the Willis family, for whom the town is named. Added to the National Register of Historic Places in 2004, the house is owned by a descendent of the Willis family who is in the process of renovating it.
Images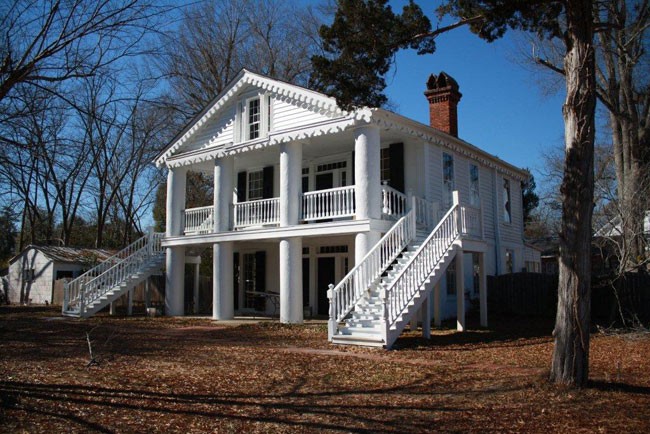 Backstory and Context
The house has some military significance as well. During General Tecumseh Sherman's "March to the Sea" campaign in 1865, the Confederate commander in area, General Judson Kilpatrick, used the home as his headquarters before burning the town and retreating to Aiken and Columbia. The house was also located at a strategic location between two railroads, which Sherman wanted to destroy. After the war the Hollis family lived at the house until 1917. Two other families resided here until 1993.
Sources
Sherrer, Mary. "Ashley-Wills House." National Park Service - National Register of Historic Places. June 22, 2004.
http://www.nationalregister.sc.gov/barnwell/S10817706001/S10817706001.pdf.

Vickery, Johnathan. "Willis family learns of 'complicated legacy'." The People Sentinel. June 22, 2004. http://www.thepeoplesentinel.com/news/2015-07-30/willis-family-learns-complicated-legacy#.WB4UkuErKH.

Additional Information