Rainbow Springs State Park
Introduction
Home to one of the largest natural springs in Florida, this state park is located at a site that has been used by humans from ancient times to the present. The spring provides hundreds of gallons of fresh water each day and the park includes a number of features along the Rainbow River.
Images
This pictures shows how clear the water is and some of the small plant life living inside the water.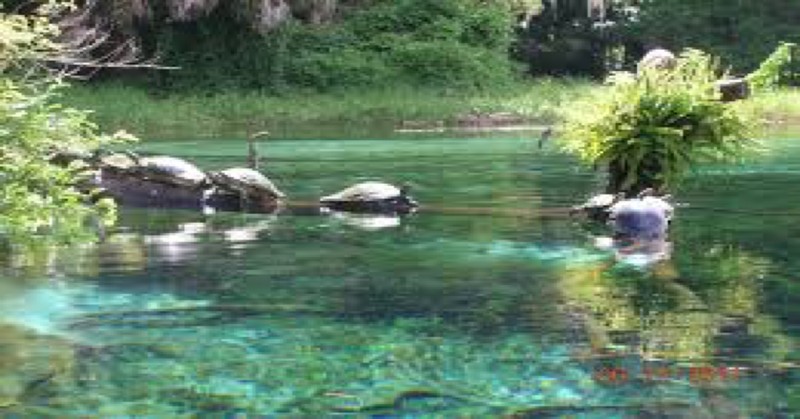 This is an overview of the main river area and how clear the water is. The wildlife and trees surrounding make up the beautiful park it is.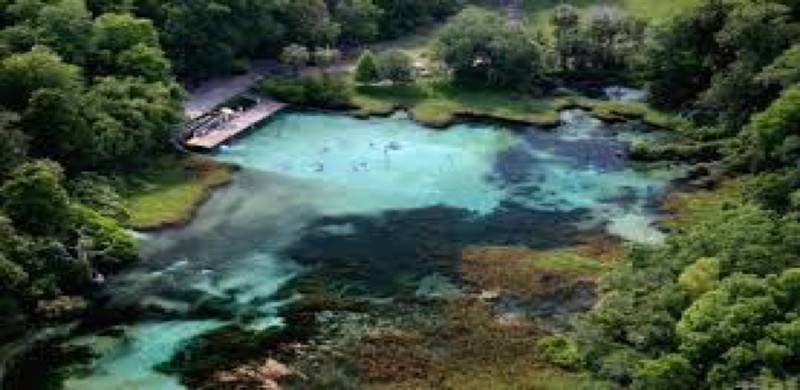 A beautiful view of the main activity area flowing into the rainbow river.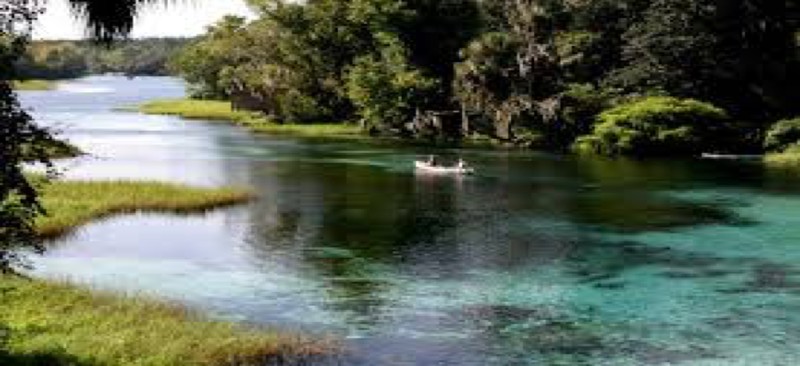 Tubing is just one of the many activities you can do at Rainbow Springs Park.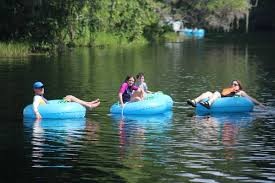 If your brave enough to swim with them alligators are in the water as well.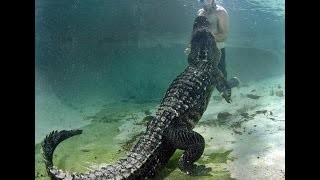 Backstory and Context
This area and its water supply provided a refuge for Native Americans who resisted US forces during the Seminole Wars. Prior to the construction of Highway 41, few residents or visitors were aware of the springs and its beauty. As more Floridians became aware of the area, the state decided to create Rainbow Springs Park complete with camping grounds and nearby outfitters.

Although you have discovered Rainbow Springs for the first time, it has been around for 10,000 years. This location holds up its name with beautiful waterfalls and crystal blue waters in Dunnellon, Florida. Being only about two hours from Orlando, every native and tourist needs to visit this not only historical site but take part in everything it has to offer. Rainbow Springs is a huge freshwater spring that was first a privately owned theme park, but today open to the public with activities like tubing, canoeing, kayaking, snorkeling and picnicking. Because we have relied on natural resources such as this one, Rainbow Springs is relevant to Florida's history. One will definitely learn new things about Florida's past long before tourism began to make way throughout the sunshine state. You can always refer to its state park website, as well as visiting the visit Florida website for more information like this to help you find adventure and more! There is something for everyone from history buffs to thrill seekers.
To give some background, we have to travel back to the earliest inhabitants of Rainbow Springs dating back to 1539 with the Timucua Indians- a matrilineal people with a huge population. We know they were here because of the mastodon, mammoth fossils, tools for fishing such as arrowheads found there when it was an archaeological site according to the Springs Eternal Project. To visit a place American Indians once used for transport and a means for getting food brings the visitor a sense of meaning to the grounds. The University of Southern Florida tells us that Hernando de Soto was a Spanish military general who toured the now Marion county area where he successfully occupied the native province we know today as Ocala. He directly violated the Spanish kings request to treat them with respect and instead engaged in warfare. He enslaved and executed them as they responded with burning villages and destroying crops. Centuries later in 1827, Fort King was established as a military post and soon after a hideout natives used for the Second Seminole War just three miles from the springs. This war lasted from 1835 to 1842 and impacted Central Florida's population with many inhabitants coming from South Carolina.
The early actions of the industrial time period in the 20th century before Rainbow Springs was open to tourists, is the discovery of phosphate in 1891 which we now know the "waterfalls are built on"(Springs Eternal Project). The fossil type rock sparked the beginning of the mining business in Florida and led to the founding of which the park is built upon. It attracted miners to use the so called 'white gold' as fertilizer to help cultivate the land for means of agriculture. All the while that this was happening, a crucial point in Rainbow Springs history was the department of transportation's construction of Highway 41 in an effort to show off attractions like these springs and of course the "natural beauty of Florida" according to the Springs Eternal Project. The website, waymarking has established that today it is considered a Blue Star Memorial as a tribute to the armed forces. This highway was very much a necessity as the population grew and demand for transportation between Georgia and Florida also increased according to PD&E study.
It is truly amazing to see how far the land of Rainbow Springs has come and what it has been through. The beauty and atmosphere of the National Park can be seen through pictures and videos on their website as well as below. If you cannot contain your excitement, I have provided an additional video guide to give you a first hand experience of the park itself before even stepping foot onto the property. With the help of these additional resources you can now impress your friends and family with the knowledge of trails, waterfalls, and the history of Rainbow Springs State Park in Dunnellon, Florida! See you there soon!

Sources
Cox, Dale. "Rainbow Springs State Park - Dunnellon, Florida." Rainbow Springs State Park - Dunnellon, Florida. Exploresouthernhistory.com, 17 July 2014. Web. 03 Nov. 2016.
"Florida Division of Recreation and Parks." Florida State Parks. Florida State Parks, n.d. Web. 03 Nov. 2016.
"Rainbow Springs State Park (Dunnellon, FL) - UPDATED 2016 Campground Reviews - TripAdvisor." Rainbow Springs State Park (Dunnellon, FL) - UPDATED 2016 Campground Reviews - TripAdvisor. Trip Advisor, n.d. Web. 03 Nov. 2016.
"Rainbow Springs State Park, Dunnellon, Florida - Weaselmouth." Weaselmouth. Weaslemouth, 2016. Web. 29 Nov. 2016.
Rainbow Springs US Highway 41. waymarking. waymarking.com/waymarks/WMK12T_Rainbow_Springs_US_Highway_41.
US-41 Marion. PD&E Study. www.us41marion.com/objectives.html.
Hernando De Soto Arrives and Explores Florida. USF.edu. Accessed October 26, 2017. https://fcit.usf.edu/florida/lessons/de_soto/de_soto1.htm.
History of Rainbow Springs. Springs Eternal Project. springseternalproject.org/springs/rainbow-springs/history-rainbow-springs/.
Additional Information