Millford Plantation
Introduction
Built in 1841, the Millford Plantation is one of the country's finest examples of Greek Revival architecture and for this reason it is a National Historic Landmark (it is also on the National Register of Historic Places). It was designed by Nathaniel F. Potter for John L. Manning, who served as governor between 1852-1854. The exterior of the house features six tall Corinthian columnns resting on granite bases and capped with capitals copied after the Choragic monument in Athens, which was built to honor Lysicrates who won a musical contest. This motif is decorated throughout the house. The interior also features a circular staircase and a collection of Duncan Phyfe furniture (Phyfe was one of the country's best cabinetmakers in the antebellum period) all bought by Manning. Today, the house is owned and maintained by the Classical American Homes Preservation Trust, which offers tours once a month except for January (check website for details). A support organization, the Friends of Millford, helps raise funds for preservation and provides educational programming about the house.
Images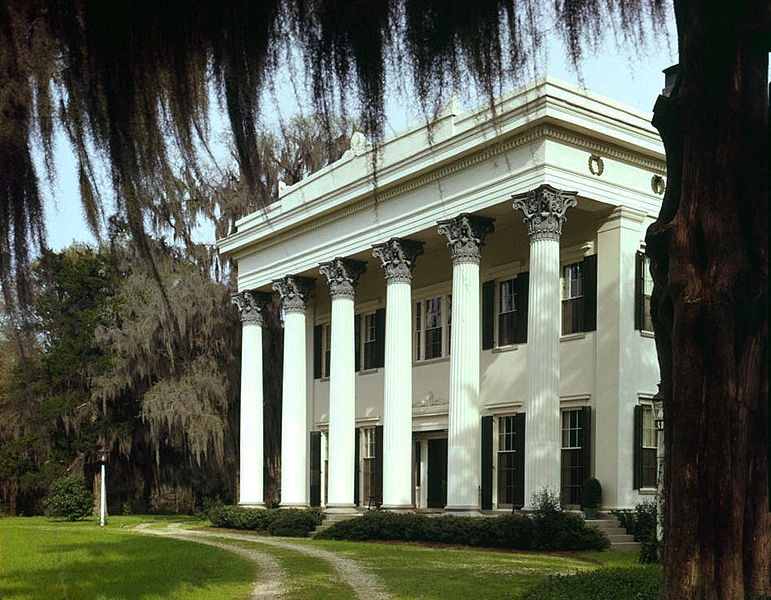 Backstory and Context
The house represents the high point of rural, aristocratic antebellum life in the United States. The Manning family and descendants owned it until 1902 when it was sold to Mary Clark Thompson, who from New York. It remained in the Clark family uni 1992 when Richard Hampton Jenrette, who was a descendent of the brother of Manning's wife, Sara Hampton. Jenrette restored it and used it as a winter home until he sold it to the Trust, which he founded in 2008. He has been able to recover the majority of the Duncan Phyfe furniture bought by Manning.
Sources
"About the Hampton-Manning Family." Classical American Homes Preservation Trust. Accessed November 1, 2016. http://classicalamericanhomes.org/about-the-hampton-manning-family. Fant, James. "Millford Plantation." National Park Service - National Register of Historic Places. June 3, 1971. http://focus.nps.gov/GetAsset?assetID=a98d2eba-cbea-4c4b-b6af-f60893bb54dc. "Millford Plantation." Wikipedia. Accessed November 1, 2016. https://en.wikipedia.org/wiki/Millford_Plantation.
Additional Information