Rivergate Tower
Introduction
Built from 1986 to 1988 and opening as the headquarters of the North Carolina National Bank, this 454-foot tower is one of the tallest limestone buildings in the world. Architect Harry C. Wolf intended the building's shape to symbolize a lighthouse. However, critics believed that the building resembled a silo or beer can and as a result, it is commonly referred to as the "Beer Can Building." Despite this nickname, the tower remains a Tampa landmark and a fixture of the city's skyline. Wolf was awarded the National Honor Award in 1993 from the American Institute of Architects for the tower. He also designed the adjacent pair of six-story buildings collectively known as "The Cube," which housed the Florida Museum of Photographic Arts from 2006 to 2023.
Images
Rivergate Tower was built between 1986 and 1988. Its design was meant to represent hope—a lighthouse on the banks of the river.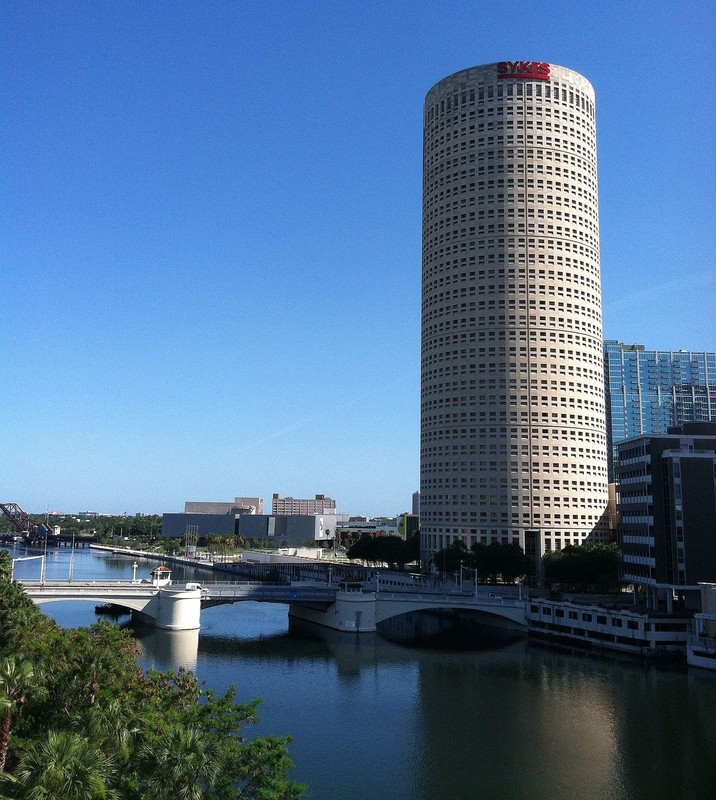 An aerial view of the tower.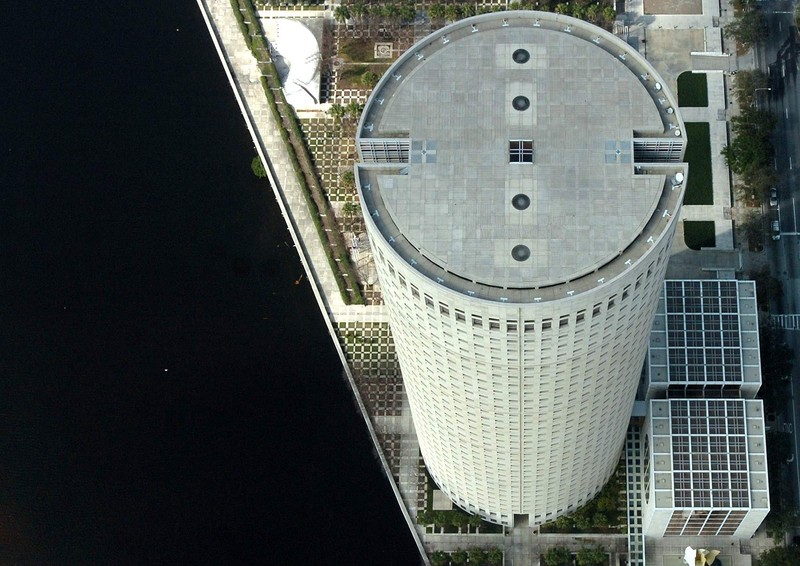 The interior features curved corridors while the lobby features concentric shapes.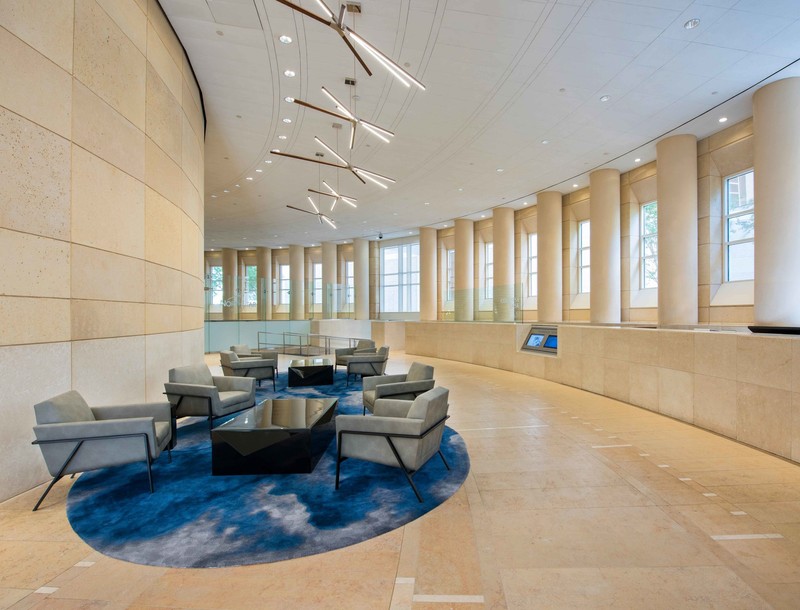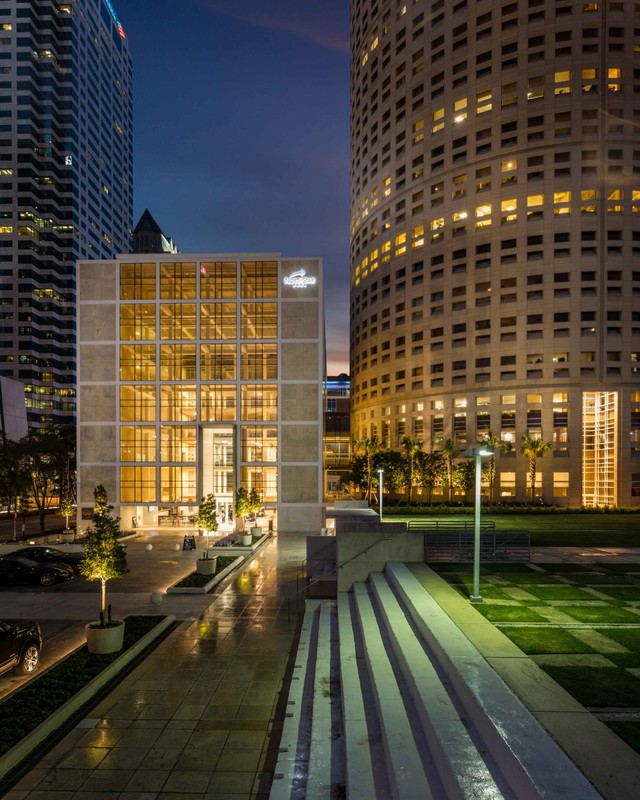 Backstory and Context
Harry Wolf based the design of the building on the Fibonacci sequence, which is a mathematical pattern beginning with 0 and 1 and each subsequent number is the sum of the previous two. The grid-like placement of the towers 1,800 floor-to-ceiling windows reflects the sequence. They are also separated by horizontal concrete bands, which make them appear to be two separate windows. The tower is adjacent to the Kiley Plaza, which was designed by landscape architect Dan Kiley, who also used the Fibonacci sequence to create the plaza. Rivergate Tower is now sometimes referred to as the Sykes Building, as its principle tenant is now Sykes Enterprises. North Carolina National Bank was acquired by Nations Bank.
The building's value declined significantly from that original $130 million price tag, being sold for $49.5 million in 2000. After that owner defaulted on loans in 2011, the building was acquired for only $22 million. In 2014, the building was sold for nearly $60 million, demonstrating the rebound of the real estate market. It was renovated and redesigned in the 2017 and now features modern amenities including state-of-the-art conference centers, a grab-and-go lounge, a fitness center, dry cleaners, a car wash, and a valet.
Sources
"Rivergate Tower." AIA Tampa Bay. Accessed October 29, 2016. http://tourtampabayarchitecture.com/page_1-html.
"Rivergate Tower, Tampa's 'Beer Can Building,' sells for $59.6 million." Tampa Bay Times. December 11, 2014. http://www.tampabay.com/news/business/realestate/rivergate-tower-tampas-beer-can-building-sells-for-596-million/2209891.
Additional Information