The Coin Harvey House
Introduction
Author-Uploaded Audio
The "Coin" Harvey House was built in 1874 for William Hope "Coin" Harvey (1851-1936), a leading advocate of monetary reform at the turn of the century and a third-party candidate in the Presidential election of 1932. This two-story dwelling is similar to some of the historic homes in New Orleans with stained glass windows, a cast iron mantel, and a beamed ceiling in the dining room. This historic home was listed on the National Register of Historic Places in 1973. In recent years, local residents have worked to restore the historic home, a project that continues to this day.
Images
The Coin Harvey House was identified by the Preservation Alliance of West Virginia and local residents of Huntington as one of the most significant and endangered historic sites in the city.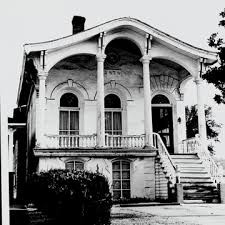 The Coin Harvey House in 2010.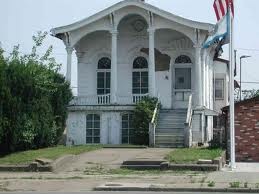 This photo shows progress towards renovation and was taken by Lori Wolfe for the Herald-Dispatch in 2015.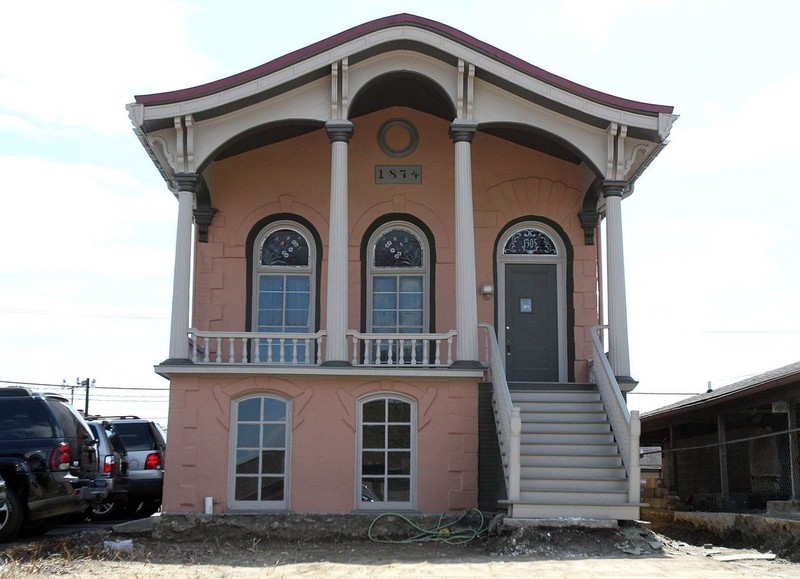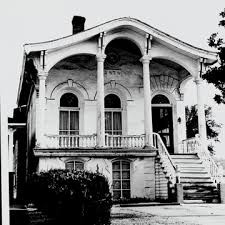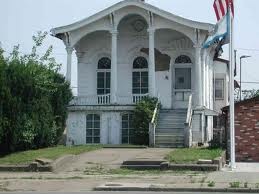 The Coin Harvey house at it stands today, mid-reconstruction, November 2018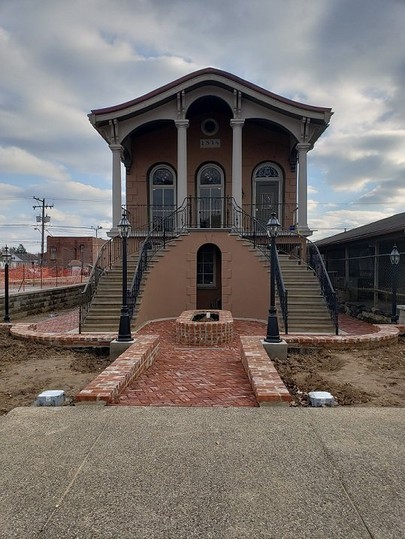 Backstory and Context
The Coin Harvey House was completed in 1874, and originally had a spiral wrought iron staircase in the front of the house leading up to the porch, and a wrought-iron balcony along the left side of the home as well. The first floor of the original structure was three feet below ground level and housed the kitchen, dining room, and library. The second floor had a hallway with floor-to-ceiling windows, and a parlor and bedroom. The house was sold to Frank B. Enslow who added two bedrooms on the second floor, rid the house of the wrought iron staircase, and replaced it with wooden steps leading to the front porch. In 1969, the house was owned by E. J. Kaiser, and the house had been converted into a five-unit apartment building.
Coin Harvey was born in Buffalo Virginia, now West Virginia in 1851, and studied law while attending Marshall College in Huntington, West Virginia in 1867. He was admitted to the bar in 1870 and moved his law career to Gallipolis, Ohio in 1876. It is unknown if Coin Harvey ever lived in the house he designed at 1305. Early in his career, Harvey agreed to represent a client that no other attorney would defend--a white man who married an African American woman. At the time, interracial marriage was against the law in West Virginia and dozens of other states. Harvey practiced law in Cleveland, Ohio, Chicago, Illinois, and Pueblo, Colorado. In 1884, Harvey moved his wife and four children to Ouray, Colorado when he became the operator of the Silver Bell. Eventually, the price of silver dropped, and Harvey once again moved his family to Pueblo, Colorado where he practiced law, sold real estate, and developed the Mineral Palace.
 In the 1890s, Harvey focused on the nation's deflation issue and dedicated his time to the free silver issue. His enthusiasm for "free silver" was incorporated into both the Democratic and the Populist Party in the early 1890s. Harvey published Coin's Financial School, which quickly became the quintessential expression of the free-silver philosophy in the United States. The "free silver" idea suggested that American money should be backed by silver as well as gold. This would expand the money supply, make it easier to get loans at low interest and cause mild inflation that would help borrowers. Harvey's unique views on monetary issues led to the nickname "Coin". Harvey campaigned for William Jennings Bryan during the 1896 presidential election, which gave way to Harvey's political career. During the campaign, Harvey took interest in Arkansas because it had no large cities at the time, and purchased land around Silver Springs in 1900 to build a resort named "Monte Ne." Harvey took a break from politics one he moved to Arkansas, and Monte Ne was completed in 1901; Harvey founded the Ozark Trails Association in 1913 to promote the resort. Harvey made continual efforts to promote his resort for nearly 20 years, however, the resort was in a state of steady decline by the early 1920s.
Harvey began to have a very negative outlook on the world during the later years of his life and made plans for a 130-foot tall "pyramid," that would hold his warning for future generations. Unfortunately, the pyramid was never finished, however, an amphitheater was completed that was going to serve as the pyramid's foyer. The Liberty Party was founded by Harvey in 1931 when he ran for president of the United States under the platform of economic reform, government ownership of utilities and industry, limits on land holdings and personal wealth, and, of course, free silver. Harvey came in 6th place in that election. On February 11, 1936, Harvey passed away and was buried in what is now Beaver Lake, Arkansas.
In 2013, the Coin Harvey House received a grant from the State Historic Preservation Office worth $19,960. That grant was matched by locals and other historic preservation societies, and the home has been restored thanks to the steady efforts of local citizens over the past decade.
Sources
Jean McClelland, "Renovations continue at Coin Harvey house," Herald-Dispatch, April 26, 2015 (accessed 9/25/16)/ http://www.herald-dispatch.com/features_entertainment/renovations-continue-at-coin-harvey-house/arti...
"National Register of Historical Places Nomination Form." Accessed November 17, 2016. http://www.wvculture.org/shpo/nr/pdf/cabell/72001285.pdf.
ROSENBERGER, BILL. "Funds to Help Coin Harvey House." October 16, 2015. Accessed November 17, 2016. http://www.herald-dispatch.com/news/recent_news/funds-to-help-coin-harvey-house/article_389af8b2-8b1....
"'Coin' Harvey (1851–1936)." 2016. Accessed November 17, 2016. http://www.encyclopediaofarkansas.net/encyclopedia/entry-detail.aspx?entryID=1666.
Additional Information