Old Faithful Inn
Introduction
One of many of Yellowstone Park's hotel, Old Faithful Inn is one of the largest and most well known. Built to offer stunning views of the Old Faithful Geyser and Castle Geyser, the Inn and its long history with the park makes it tourist magnet. Damaged in the 1959 Hebgen Lake Earthquake and almost lost to the great 1988 North Fork Fire that raged through the park, the Inn's story influenced the creation of the Disney film, Planes: Fire and Rescue.
Images
Old Faithful Inn as it looks today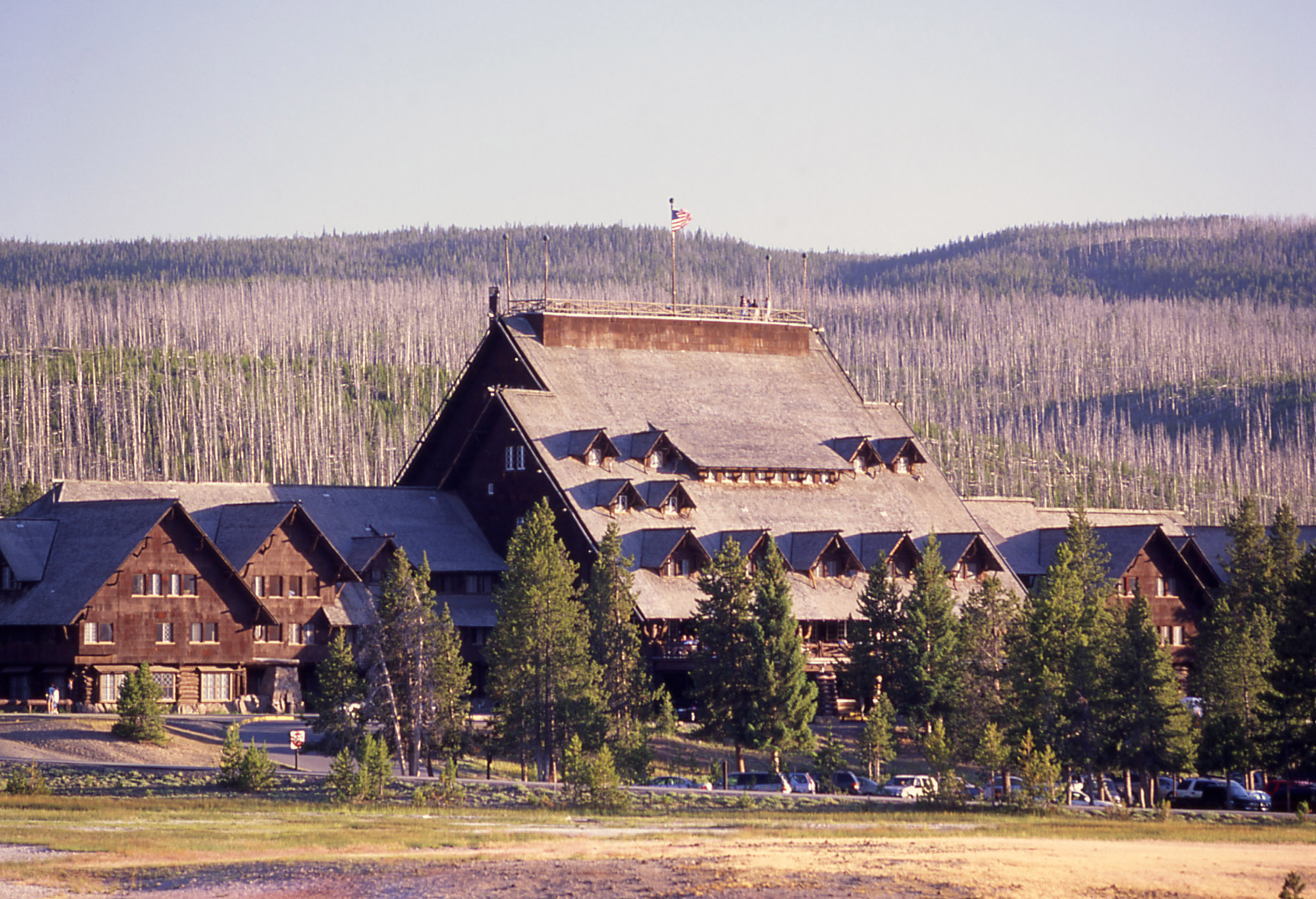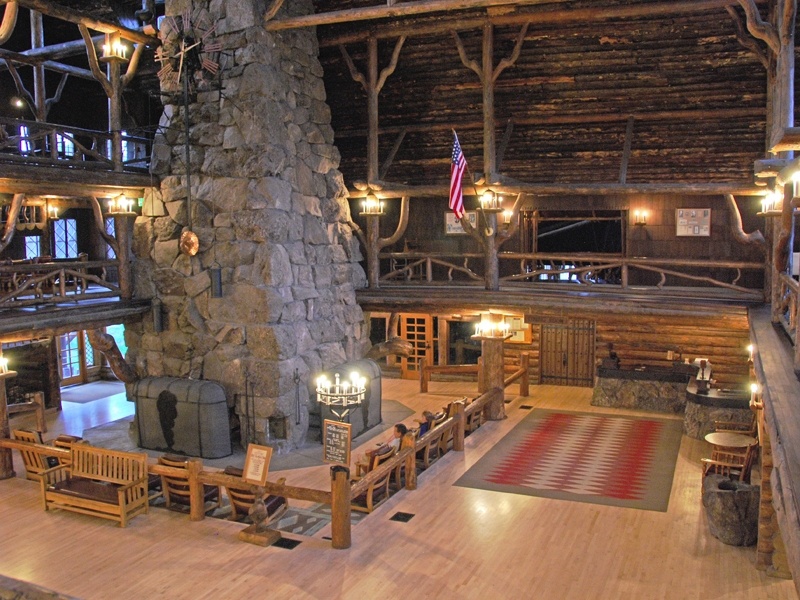 Old Faithful Inn Dinning Room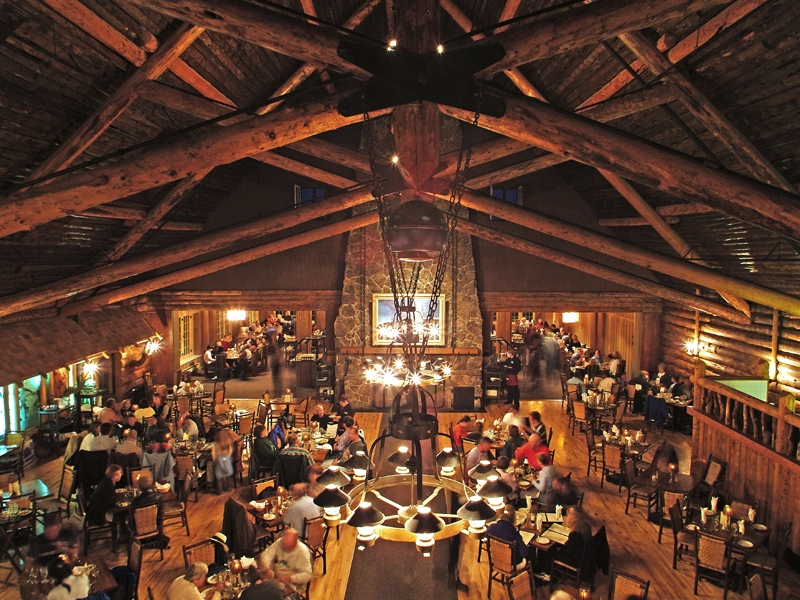 Old Faithful Geyser and the Old Faithful Inn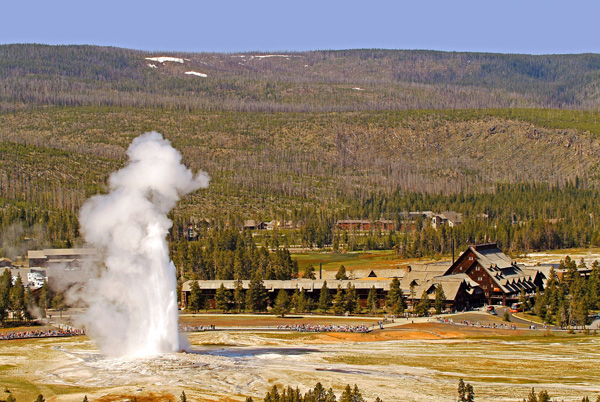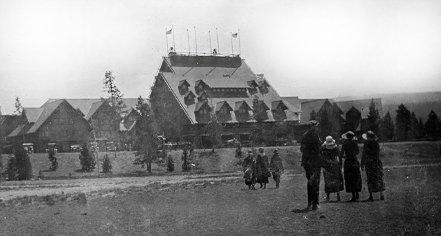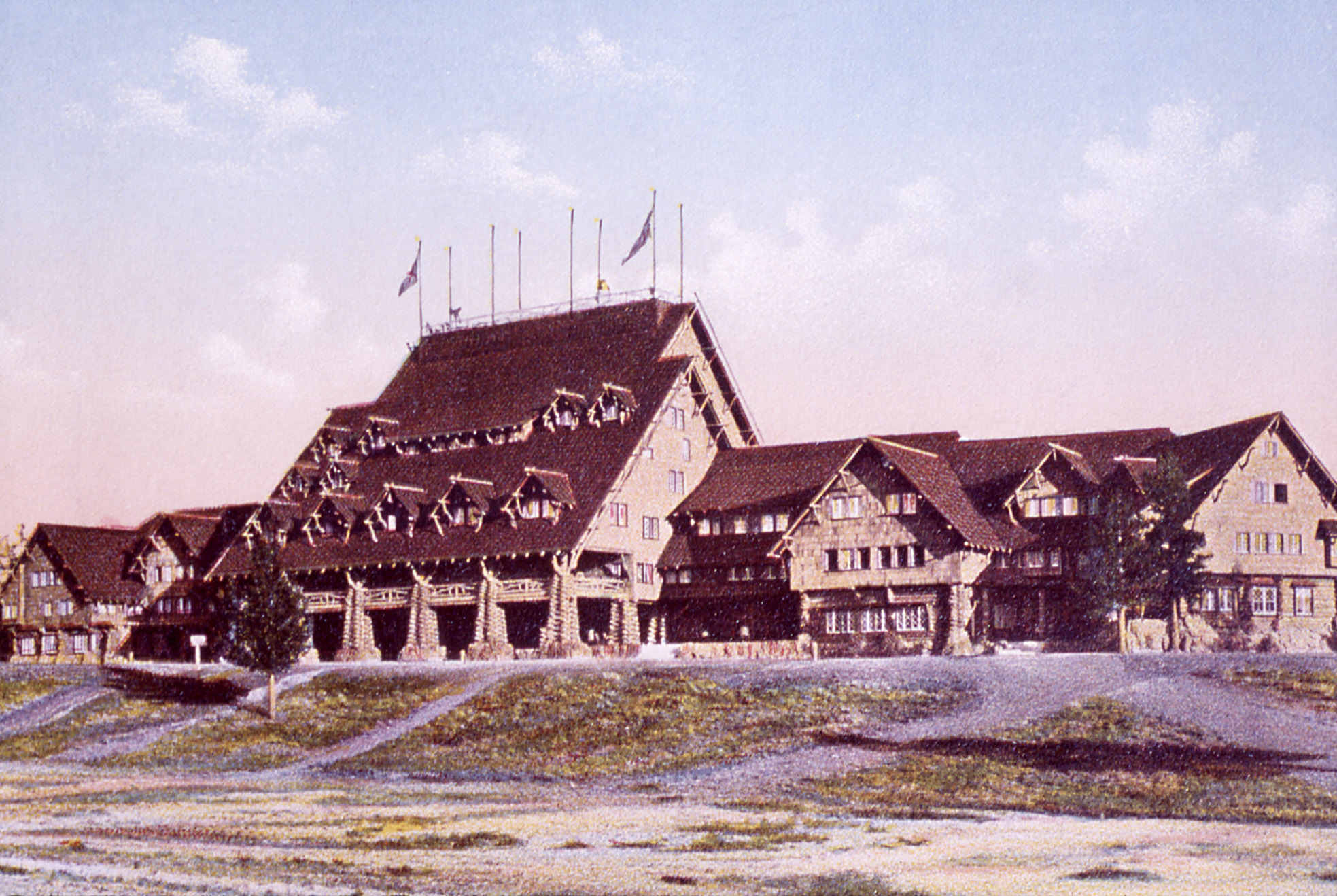 The Inn's creator, Robert Reamer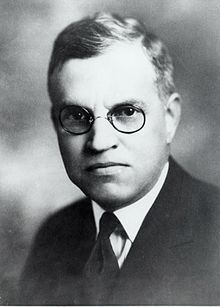 Firefighters wet the Inn to save it during the 1988 North Fork Fire
Disney's Plane: Fire and Rescue's Piston Peak Park and its Inn that resembles the Old Faithful Inn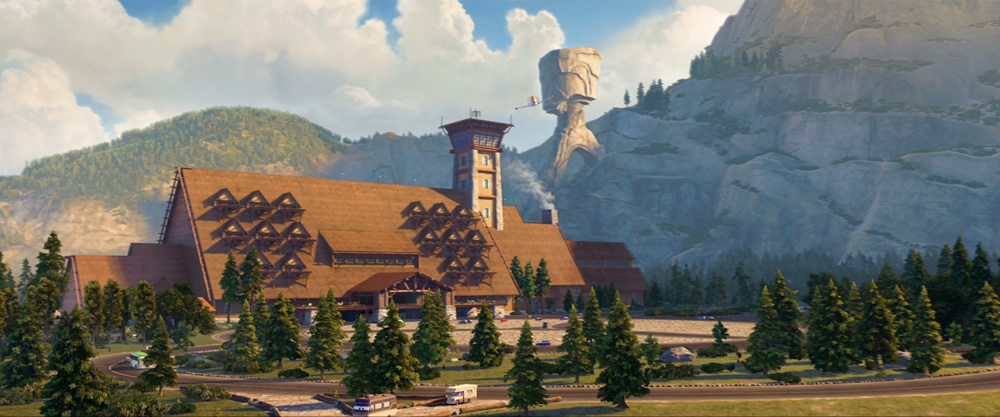 The Inn as seen in 1935 when it was featured in the film, Yellowstone, made the same year.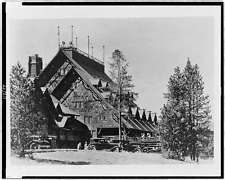 Backstory and Context
Yellowstone Park architect and affiliate of the Northern Pacific Railway, Robert Reamer, was tasked to create a hotel to stand next to the Old Faithful Geyser to replace the Upper Basin Geyser Hotel, which had burned down prior to his appointment. Reamer's initial construction was the Old House, built in 1903-1904. A decade later it was extended as tourist numbers grew. A porch was added to allow guests to sit and watch Old Faithful. Inside, guests then and now marvel at the Inn's tall, log studded lobby. When all additions were added, over 150 rooms make up the hotel.

Like the park's other hotels, the Inn closed down during WW2. When it reopened in 1946, the park and Inn employees was not prepared for the large number of guests filling into the park. In 1959, the park was affected by the Hebgen Lake earthquake. The fireplaces of the dinning room and lobby of the Inn had to be rebuilt. Another near disaster struck again in 1988 with the North Fork Fire. The fire reached the steps of Inn, but with the valiant efforts of the firefighters, volunteers and the recently installed rooftop sprinkler system, the Inn was saved.

A huge celebration took place from 1993-1994 to celebrate the hotel's centennial. In 2004, the hotel was renovated and finally met with modern fire and safety standards. During the renovation, careful work was done to preserve the Inn's original work and design.

The 2014 Disney film, Planes: Fire and Rescue, takes place in a park influenced by Yellowstone, and a few others, and had an Inn that is reminiscent of the Old Faithful Inn. In the movie, the Inn was also threatened with a large fire and was saved by the characters who are fire fighters and the newly installed rooftop sprinkler system. The Inn was also featured in the 1935 film, Yellowstone, and a military-tech thriller novel, The Devil Colony, by James Rollins.


Sources
Barringer, Mark Daniel. Selling Yellowstone: Capitalism and the Construction of Nature, Lawrence, Kansas: University Press of Kansas, 2002. Haines, Aubrey L. The Yellowstone Story: A History of Our First National Park, Niwot, Colorado: University Press of Colorado, 1996. Kaiser, Harvey H. Landmarks in the Landscape: Historic Architecture in the National Parks of the West, San Francisco: Chronicle Books, 1997 Quinn, Ruth. Weaver of Dreams: The Life and Architecture of Robert C. Reamer, Gardiner, Montana: Leslie & Ruth Quinn, 2004
Additional Information