Musical Instrument Museum
Introduction
The museum offers a collection that includes over 16,000 musical instruments and associated objects, approximately 6,500 of which are displayed at a time from around two hundred countries and territories in the world in a modern 200,000 square-foot space. This is not only the largest museum of its type, it is the only museum in the world devoted to global musical instruments. NOTE: Galleries are often busiest on weekday mornings due to school tours.
Images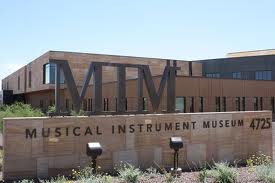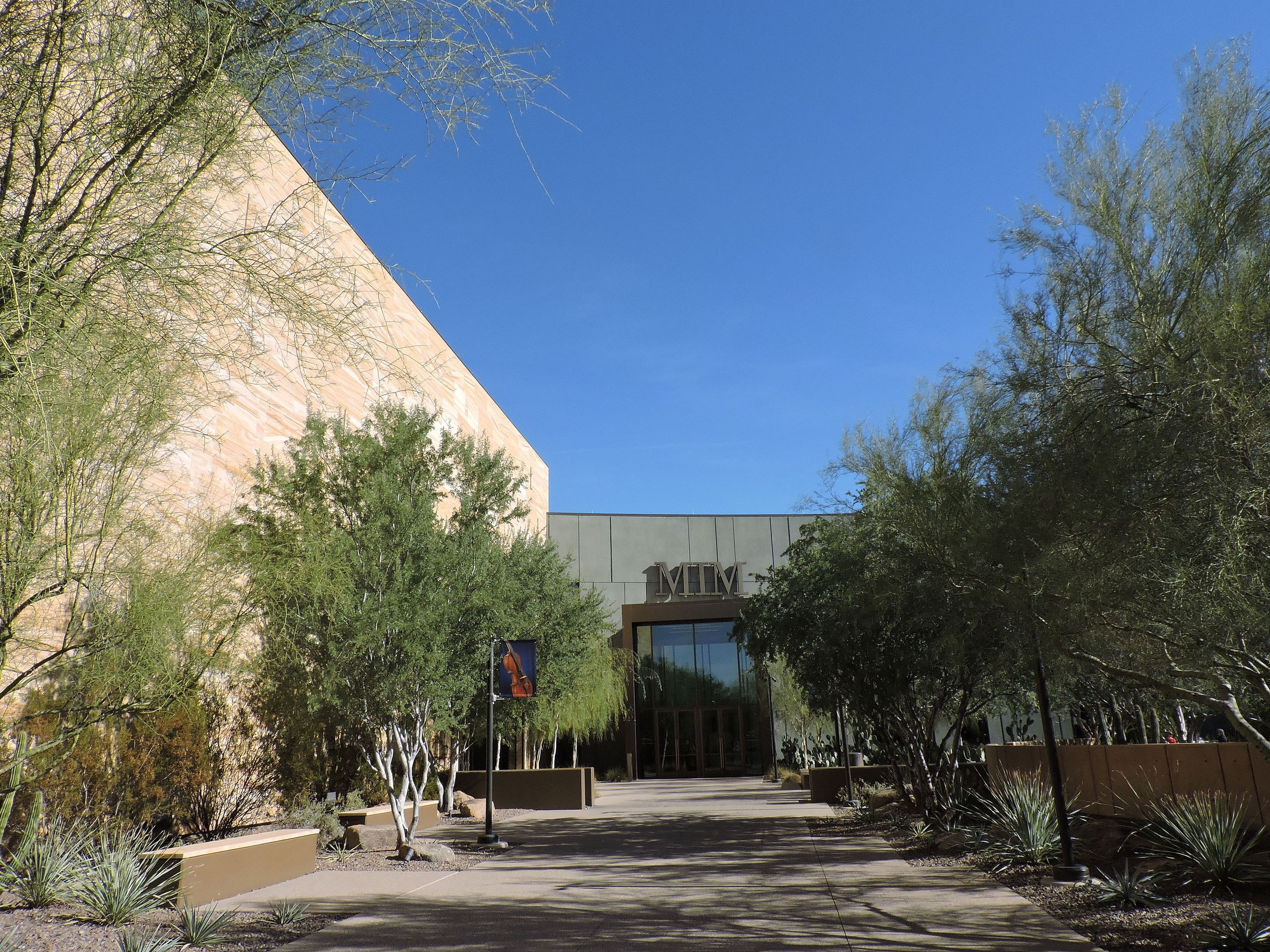 Backstory and Context
MIM opened its doors to the public on April 24, 2010. It includes exhibits for every country in the world, along with exhibits that offer an insider's view of how some instruments are made, how they are played, or the varied contexts in which they are used. Exhibits are enhanced by state-of-the art audio and video technologies. What's more, all guests are invited to play instruments from around the world in the
Experience Gallery.
They can also see instruments from music icons such as John Lennon, Taylor Swift, Elvis Presley, Carlos Santana, and many more in the
Artist Gallery
.
GROUND FLOOR:
The Artist Gallery - Instruments, video concert footage, photographs, performance outfits, and other special items linked to world-renowned musicians and music innovators. The gallery currently includes exhibits for musical icons such as Elvis Presley, Pablo Casals, John Lennon, King Sunny Adé, Taylor Swift, and many others from around the world.
The Experience Gallery - MIM's unique Experience Gallery invites guests of all ages to touch, play, and hear a changing array of instruments from many different cultures. Guests do more than have fun trying their hand at new instruments. They participate in music being dramatically brought to life.
The Mechanical Music Gallery - MIM's Mechanical Music Gallery features a selection of musical instruments such as player pianos, mechanical zithers, and cylinder music boxes that, by definition, "play themselves."
The Target Gallery - The Target Gallery complements the museum's permanent collection with exciting and informative traveling shows, special engagements, and changing exhibitions.
The Conservation Lab - Seen through a large viewing window, MIM's Conservation Lab gives guests a behind-the-scenes glimpse at collection maintenance and preservation.
Café Allegro - Open from 11 a.m. to 2 p.m., Café Allegro serves a daily-changing menu of foods prepared from scratch, using fresh, local ingredients. Stations feature global cuisine, local and regional dishes, grilled specialties, freshly made soups and salads, and delicious desserts.
Museum Store - The Museum Store is open daily to the public during museum hours and offers gift cards, a great selection of books and CDs, instruments, handmade gifts, and more!
MIM Music Theater - This world-class concert hall offers an exciting array of concerts by artists from every corner of the globe.
UPPER LEVEL: MIM's collection is presented in Geographical Galleries that focus on five major world regions. These are:
The Africa and Middle East gallery, which displays instruments and artifacts from sub-Saharan, North African, and Middle Eastern nations.
The Asia and Oceania gallery, which features instruments from countries and island group sin five sub-galleries devoted to regions of East Asia, South Asia, Southeast Asia, Oceania, and Central Asia and the Caucasus.
The Europe gallery, where guests encounter instruments ranging from an antique charter horn and a foot-operated drum kit to a child's vessel flute.
The Latin America gallery, which features instruments and ensembles displayed in three sub-galleries: South America; Central America and Mexico; and the Caribbean.
The United States/Canada gallery, where guests can observe the diverse array of instruments that shaped the North American musical landscape, including the Appalachian dulcimer, sousaphone, ukulele, and electric guitar. Special exhibits focus on iconic American musical-instrument manufacturers, including Fender
Sources
1. "Musical Instrument Museum," Official website, accessed October 6, 2016. http://mim.org/ 2. "Museum Map," MIM website, accessed October 6, 2016. http://mim.org/wp-content/uploads/2012/10/2015-02-27-Guest-Guide_v1_MAPONLY.pdf 3. "Exhibits & Events," MIM website, accessed October 6, 2016. http://mim.org/exhibits/exhibits-and-events/ 4. "School Groups Tour Information," MIM website, accessed October 6, 2016. http://mim.org/education/school-tours/ 5. "Non-School Tour Information," MIM website, accessed October 6, 2016. http://mim.org/visit/group-tours/ 6. "Online Museum Store," MIM website, accessed October 6, 2016. http://mim.org/museum-store/ 7. "MIM Music Theater: Concert Schedule," MIM website, accessed October 6, 2016. http://mimmusictheater.themim.org/ 8. Richard Nilsen, "Former Target CEO Bob Ulrich orchestrates creation of MIM," April 18, 2010, THE ARIZONA REPUBLIC, accessed October 6, 2016. http://archive.azcentral.com/thingstodo/music/articles/2010/04/18/20100418bob-ulrich-musical-instrument-museum.html#ixzz2FMXtrnLG 9. "Facebook page," Musical Instrument Museum-MIM, accessed October 6, 2016. https://www.facebook.com/mimphx 10. "Musical Instrument Museum (Phoenix)," Wikipedia entry, 2 photos, articles, accessed October 6, 2016. https://en.m.wikipedia.org/wiki/Musical_Instrument_Museum_(Phoenix) 11. "Explore the world collections of musical instruments," Musical Instruments Museums International online, accessed October 6, 2016. http://www.mimo-international.com/MIMO/ 12. "MIM Orientation Video," YouTube video, 4:55 minutes, accessed October 6, 2016. https://www.youtube.com/watch?v=_jrMN_
Additional Information