Raleigh County Veterans Museum
Introduction
The Raleigh County Veterans Museum was founded by a group of Raleigh County veterans in 2001. Many items in the collection have been donated by veterans and their families. The collection contains many military artifacts ranging from the Battle of Blair Mountain to current wars. Other interesting peices in the museum include a twenty-foot scale model of the U.S.S. West Virginia battleship, a Dachau concentration camp door, and a brick from the Hoa Lo prison, better known as the Hanoi Hilton.
Images
Raleigh County Veterans Museum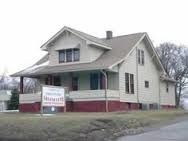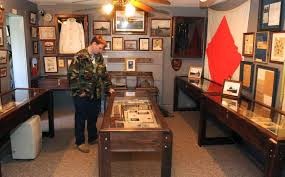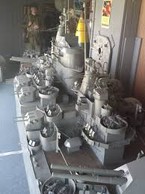 Backstory and Context
The Raleigh County Veterans Museum encompasses displays from the nation's military history from the American Revolution to the current conflicts in Iraq and Afghanistan. Director James Toler spent seventeen years building the museum's main exhibit of a twenty-foot-long scale model of the U.S.S. West Virginia battleship; it is the largest known model of the battleship to date. The Raleigh County Veterans Museum houses over a thousand military artifacts. "Exhibits range from a door used to contain inmates in a cellblock of the infamous Dachau concentration camp in Nazi Germany to a crossbow used by Montagnard tribesmen allied with U.S. troops in the Vietnam War."1 There is an entire room in the museum dedicated to exhibiting helmets from each branch of the military throughout all wars, even including some foreign helmets. Allied and Axis artifacts from World War I are exhibited in an adjoining room. There is a Holocaust exhibit in the museum centered around a cell door from the Dachau concentration camp. The door apparently came into the possession of a U.S. Army officer who was stationed near the Bavarian death camp after World War II, and had it shipped home to West Virginia with furniture and other personal possessions when his tour of duty there ended.
Sources
1. Steelhammer, Rick. "Beckley Museum Showcases a Century of Military Artifacts." September 22, 2012. Accessed October 4, 2016. http://www.wvgazettemail.com/News/201209220101.
Additional Information