California Area Historical Society
Introduction
Affiliated with the Heinz History Center in Pittsburgh, the California Area Historical Society is located in the Gallagher House, one of the oldest homes in the area which was added to the National Register of Historic Places in 1996. It has the express mission to "…preserve the heritage of the land and the significance of its settlers. To bring together those people interested in local history. To educate the public about the heritage of the area." It houses numerous local historical artifacts as well as a research library and archives.
Images
Gallagher House, which houses the historical society.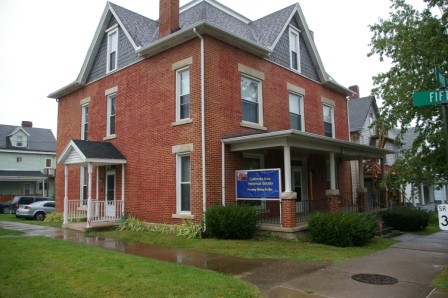 A parlor on the first floor of the Gallagher House.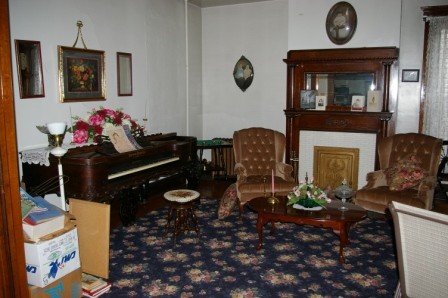 Dedicated volunteers posing in one of the archive rooms.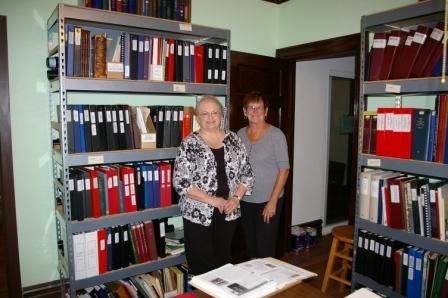 Backstory and Context
The historical society was founded in 1992 by Edgar Harrison and moved into the historical Gallagher house the next year. The society has refurbished the house to reflect how it might have looked in the early 20th century. It's extensive research library, archives and genealogical records are open to the public and include obituaries, local year books and town minutes. During its fund raisers, the society displays a variety of its historical artifacts on a rotating basis.
The first settlers arrived in what is now California in 1784 and the town was surveyed in 1848, the same year as the California (west coast) gold rush, hence the name of the town. The Gallagher House was built in 1895 by a local Methodist minister named Jonathan Winnet Jennings. The Gallagher family purchased the home in 1930 and donated it to the society in 1993. It still contains its original stained glass windows, Fleur-de-Lis sidelights, chandeliers and pocket doors. The second floor now houses the society's library and archives.
The society hosts a variety of events and fund raisers, to include wine tastings and a holiday wreath sale. It also offers, for purchase, a historical 90-minute DVD that was originally produced in 1937, that recounts the history of California and the surrounding area.
Sources
Forrest, Earle. "History of California, PA." History at Rays Place. 1926. Accessed October 4, 2016. http://history.rays-place.com/pa/wash-calofornia.htm "About the Gallagher House." California Area Historical Society. Accessed October 4, 2016. http://calpahistoricalsociety.org/about/
Additional Information