Anderson Hall
Introduction
Built in 1913, Anderson Hall served as the main administration building until Tigert Hall was completed in 1950. The building was known as "Language Hall" until 1949, when it was renamed in honor of Dr. James Nesbitt Anderson, the first Dean of the College of Liberal Arts. Anderson earned his Ph.D. in Greek, Latin, and Sanskrit from Johns Hopkins and served as the dean of the College of Arts and Sciences from 1909 to 1938. The building faces the campus's central entrance and features a beautiful entrance with an ornate staircase.
Images
Front view of Anderson Hall.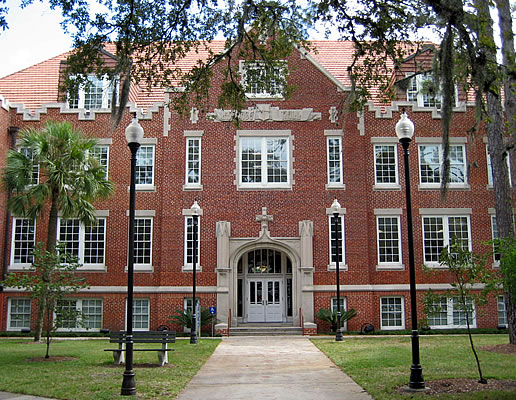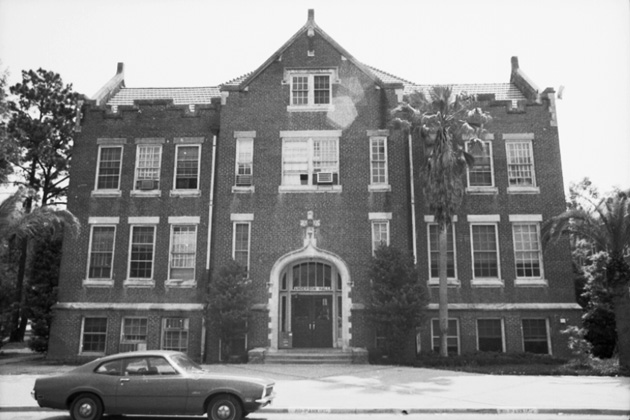 The commemorative plaque on the side of Anderson Hall includes information about the building's namesake, James N. Anderson Hall.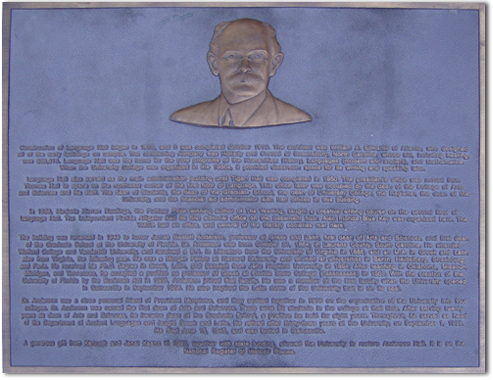 Backstory and Context
This building once housed the offices for the President, Registrar, and the Graduate School for this University. The building was added to the National Register in 1979 and is part of the University of Florida Campus Historic District, which is a collection of buildings that were added to the National Register as a district in 1989. Anderson Hall was remodeled in 2003 but retains its historic appearance.
Sources
Anderson Hall. University of Florida Historic Campus. Accessed February 06, 2017. https://www.ppd.ufl.edu/historiccampuswebsite/hcAnderson.htm.


Additional Information