Wellington Pioneer Cabin
Introduction
This historical cabin was built in 1882 by Robert Snyder.It was the second cabin built in Wellington, the first was built byThomas Zundle. It had a dirt floor and a fireplace. The windows and door has floor canvas hanging from them. Throughout history it has been used as a home, a school, a church, and for recreation. The Daughters of the Utah Pioneers bought it in 1928 as a relic hall and it still remains today.
Images
Wellington Pioneer Cabin Photo Cred. Jamie Powell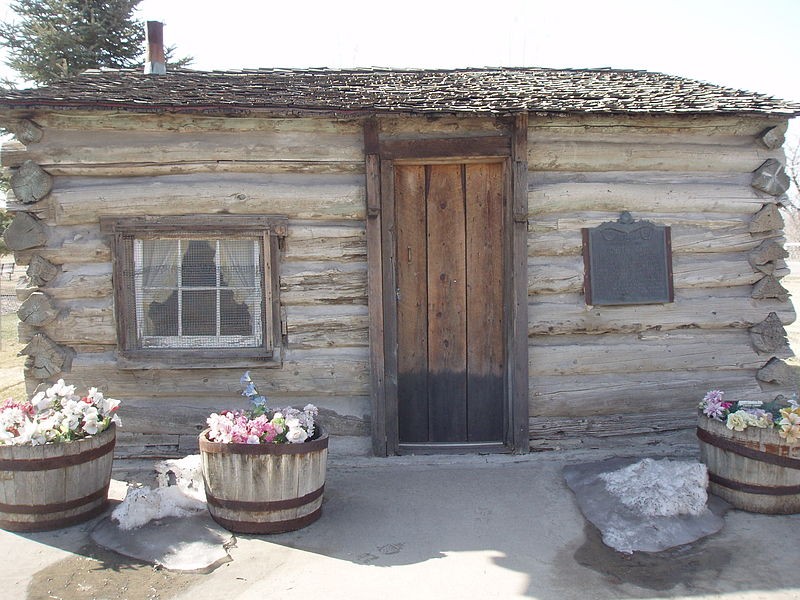 This is a photo of the plaque that is on the front of the cabin. Photo Cred. Jamie Powell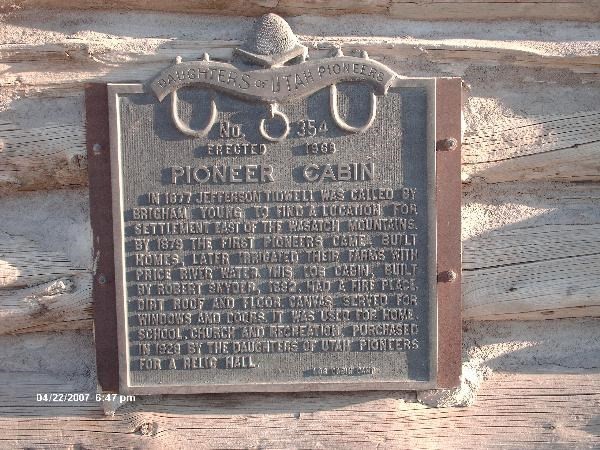 Teacher William Tidwell with his seventeen students in front of the school/cabin. Phot Cred. Jamie Powell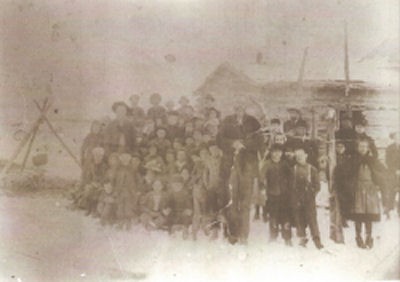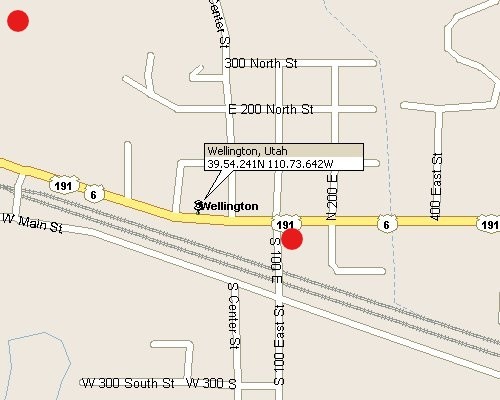 Backstory and Context
Wellington Pioneer Cabin
Wellington, Utah is a small town that sits approximately six miles South-West of Price, Utah. Smack-dab in the center of this small town is an amazing relic of its history. Located on the corner of 1st East and Main St. and attached to the city park; complete with a pavilion, a playground, and a ballfield; is a small pioneer cabin with a big history.
Wellington was settled in1878 by a group of thirteen Mormons led by Jefferson Tidwell. Jefferson Tidwell had been called upon by Brigham Young to find a place to settle East of the Wasatch Mountains. They made their way from Sanpete County to what we now know as Wellington. This settlement was named after Justus Wellington Seeley.
In the spring of 1882 the first log cabin was built by Thomas Zundle. Shortly after Robert Snyder built the second log cabin in Wellington. This second cabin is the cabin that still stand in the heart of town. The cabin had a fireplace, dirt roof and floors, and canvas for the door and windows. Robert's daughter Lillie was born in the cabin.
The cabin served as the Snyder family's home for two years then shortly after in 1884 was used as a schoolhouse. Public school was taught in the cabin with William Tidwell as the teacher. There were seventeen students who sat on rough benches, wrote on slates, and varied in age.
The cabin was bought by the Daughters of the Utah Pioneers in 1928 as a relic hall. Over the years it was used as a home, a school, a church, and for recreation. It was originally located at the south end of the city garages but was moved to its current location in 1983.
The Wellington Pioneer Cabin has stood the test of time and has been a relic of Wellington's history for more than one hundred and thirty years.
Sources
Links: 1. "First Settlers of Wellington, Carbon County, Utah" http://carbon-utgenweb.com/wellington.html 2. Reynolds, Thursey Jensen. Centennial Echos from Carbon County (Daughters of the Utah Pioneers of Carbon County,1948) P. 156-168 3. KLene Powell, Daughters of the Utah Pioneers, Wellington. (435)-637-0915