​Richmond Hill Historical Society and Museum
Introduction
The ​Richmond Hill Historical Society and Museum preserves and promotes the town's history through its museum exhibits, lectures, field trips, and various events. Topics covered in the museum include the Gaulie Indians who inhabited the area for centuries, the defenses built by James Oglethorp during the Colonial era, the economic importance of the rice crop which thrived in the area and was easily transported down the Ogeechee River, and the slaves who helped, along with Irish immigrants, build Fort McAllister. The society is located in a summer home built by automobile magnate Henry Ford in 1940.
Images
​Richmond Hill Historical Society and Museum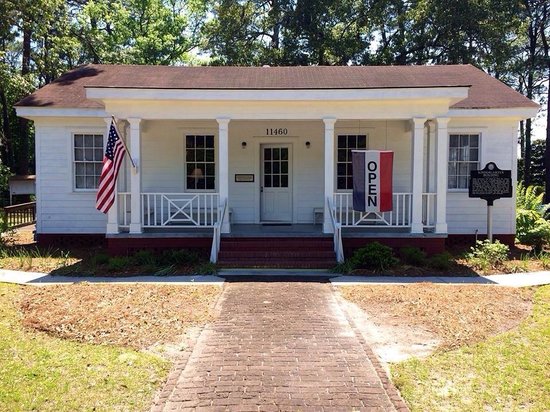 Backstory and Context
The society and museum is located in a building constructed by Henry Ford to be a kindergarten for children ages three to six (Ford and his wife lived in Richmond Hill during the summer).
Sources
"Museum". Richmond Hill Historical Society and Museum. Accessed September 29, 2016. http://www.richmondhillhistoricalsociety.com/museum.html.
Additional Information