Wells' Built Museum
Introduction
Located in the heart of Orlando's historic Parramore district, the Wells' Built Museum was established in 2009. It consists of two properties, the Dr. William Monroe Wells historic home and the former hotel he constructed in 1924. The museum features memorabilia, African art, a recreated 1930s guest room, and items from the South Street Casino that was once located down the street but unfortunately burned down in 1987. The museum also has displays about the history of the Civil Rights movement in Orlando. The house was moved to this location in 2004. The hotel was added to the National Register of Historic Places in 2000.
Images
The William Monroe Wells house was built in 1927.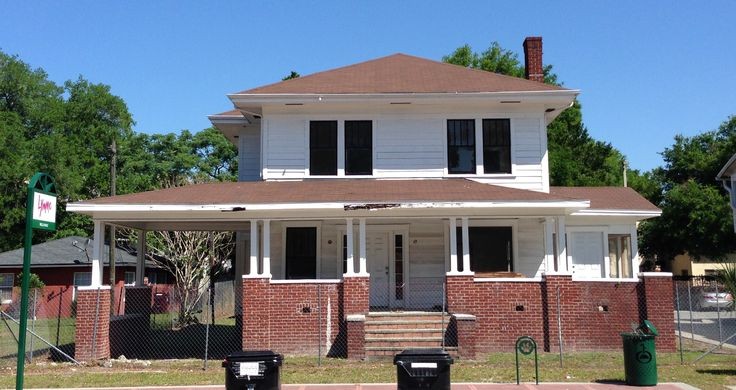 Newspaper Section Devoted to William Monroe Wells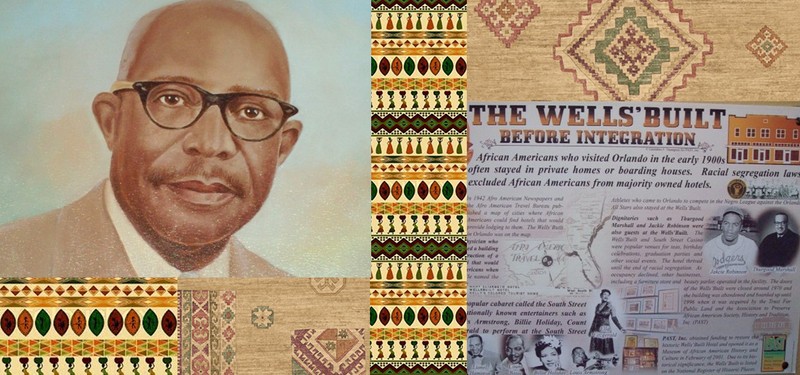 The museum has approximately 6,000 square feet of exhibit space that displays African art and information about the Civil Rights Movement.

Backstory and Context
During segregation in Orlando, African Americans had limited options for lodging. Upon his arrival to Orlando by way of Georgia, Dr. Wells Built looked to change that. Wells was issued a building permit in 1924 and began construction on the Wells' Built Hotel to provide lodging for African Americans. He also constructed and owned a nearby casino.
The South Street Casino, also built around the same time as the hotel, featured a basketball court and skating rink. By 8pm every night the casino transformed into an exclusive entertainment venue for African American adults. The South Street Casino caught fire in 1987, forcing its demolition.
Some artifacts salvaged from the South Street Casino are housed in the Wells' Built Museum, along with artifacts from Dr. William Monroe Wells, a 1930 period hotel guest room, and some African and African American art.
The two buildings are significant because of their association with Dr. Wells, who was one of the few Black doctors in the city (and for a period during WWII was the only one). He not only served the Black community as a doctor but also built the hotel and casino to provide a place for people to gather and socialize. Several famous Black artists (and celebrities like Jackie Robinson) stayed and performed here including Ray Charles and Ella Fitzgerald. The building also featured a basketball court and skating rink.
He was married to Clifford Irene Wells (1895-1989) and died in 1957. He was buried at the Greenwood Cemetery in Orlando. As a doctor, Dr. Wells was a strong advocate for his patient's wellbeing and helped deliver 5,000 babies. Wells was both a role model and a symbol of success among African Americans in Orlando.
Sources
"Orlando's Local Historic Landmarks." City of Orlando. Accessed September 19, 2016. http://www.cityoforlando.net/city-planning/wp content/uploads/sites/27/2015/04/Orlando-Local-Landmar...

"This History of Dr. William Wells." Well's Built Museum. Accessed September 19, 2016. http://wellsbuiltmuseumofafricanamericanhistoryandculture.org/the-history-of-dr-william-wells.

"Orlando's Historic Wells House to Add Retail & Office with $250,000 Expansion." I Like Mike [blog]. Accessed September 19, 2016.
http://ilikemike.me/wells-house-will-add-retail-office-after-250000-expansion.

"Orlando's Historic Wells House to Add Retail & Office with $250,000 Expansion
Wells, William Monroe." Every Monday. Central Florida Partnership. October 19, 2015. http://www.orlando.org/index.php?src=gendocs&ref=EM_101915%20A%20VOTE:%20A%20VOICE#.WByUW_orJPY

Rene, Janet. "Dr. William Monroe Wells." Find a Grave. October 10, 2007.
http://www.findagrave.com/cgi-bin/fg.cgi?page=gr&GRid=22090420

Additional Information