Edward Waters College
Introduction
Founded in 1866, Edward Waters College is a private, historically Black college located in Jacksonville. It is the oldest Black college in the state and is closely affiliated with the African Methodist Episcopal Church (AMEC), which led the effort to establish it. The college was founded to educate former freed slaves after the conclusion of the Civil War in 1865. The oldest building that survives, Centennial—built in 1916—is listed on the National Register Register of Historic Places.
Images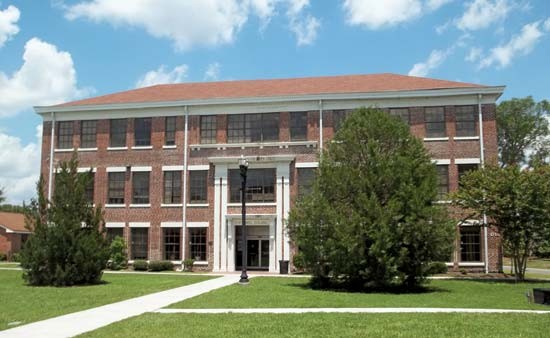 Backstory and Context
It was clear to the AMEC after the Civil War that there was a great need to educate the freed slaves who, of course, received no formal education. The first pastor to lead the effort to establish a school in 1866 was Elder Charles Pearce. A few years later in 1872, the Florida legislature passed a resolution to formally establish a school, the Brown Theological Institution; the name was changed to Brown University the following year. However, the person managing the construction of the building was dishonest and the worked stopped; the building was never completed.

It wasn't until 1883 that another school, the East Florida Conference High School, was founded; its name was later changed to the East Florida Scientific and Divinity High School. The school eventually adopted its current name after the third AMEC bishop, Edward Waters. The entire school burned down in Fire of 1901, but new land was bought in 1904 and the school was reestablished again, with buildings gradually being constructed. It was accredited as a junior college in 1955 and a four-year institution in 1979. The school now sits on a historic street in Jacksonville, King Street, and serves thousands of students as one of the four Historically Black Colleges and Universities in the state of Florida.
Sources
Greer, David. "Centennial Hall - Edward Waters College." National Park Service, National Register of Historic Places. May 4, 1976. http://focus.nps.gov/GetAsset?assetID=2236acfa-d182-44f1-ba7d-822cf656b502.
"History." Edward Waters College. Accessed October 10, 2016. http://www.ewc.edu/index.php/about-us/history.
Additional Information