Withers-Maguire House
Introduction
Built in 1888, the Withers-Maguire House is the oldest of three buildings in Ocoee constructed in the 19th century. Added to the National Register of Historic Places in 1987, the house is owned and operated by the city and is available to rent for small gatherings and events. It is named after two of its owners, William Withers (1825-1889) and David Maguire (1850-1913). Both were important figures in Ocoee. Withers was a successful citrus farmer and Maguire worked as a teacher and principal in Georgia before moving with his wife to Ocoee, where he became a farmer as well, growing vegetables and fruit. The city bought the house in 1987 and restored it using grants from the state. The house was designed in the Stick/Eastlake style and is a good example of this type of architecture.
Images
The Withers-Maguire House was built in 1888 and is today available to rent for small events and gatherings.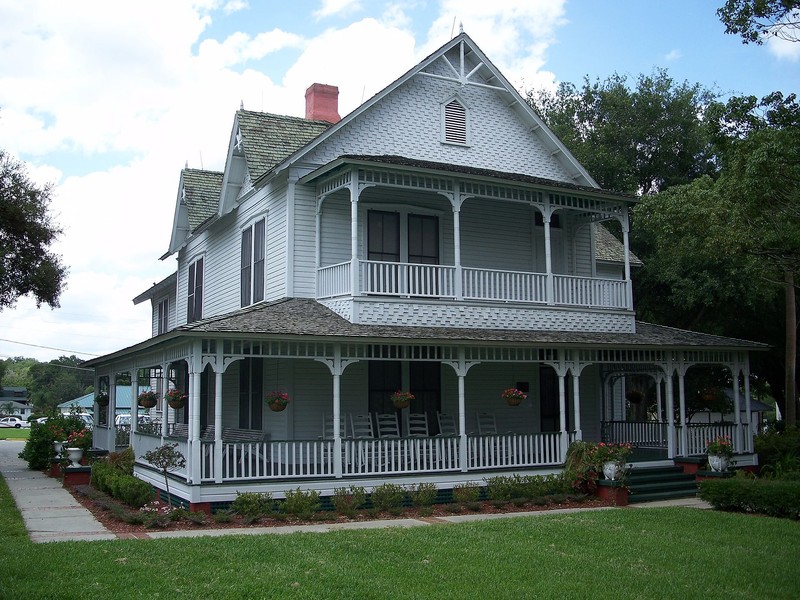 Backstory and Context
The house as built by General William T. Withers in 1888 and sold by his widow, Martha, in 1910 to David Maguire. Withers lived for most of his life in Kentucky. He practiced law in the 1850s before serving in the Confederate Army during the Civil War, where he rose to the rank of Brigadier General. Before that he also served in the Mexican-American war, where he suffered a wound at the Battle of Buena Vista. That would affected him for the rest of his life, and his doctor encouraged him to spend winters in Florida. He and his wife started to do so in Ocoee in 1884. Withers dove into the citrus industry, buying up citrus groves and learning how to grow fruit. Hired hands managed and worked on his land while he was back in Kentucky. He died there in 1889.

Maguire bought the house in 1910 and it remained his the family until 1979, when his only daughter died. He was a successful farmer and also became active local politics. He helped organize a local people's party and was a democrat. His fourth son became mayor in 1923.


Sources
Shiver, Carl. "Withers-Maguire House." National Park Service - National Register of Historic Places Nomination Form.
April 2, 1987.
https://npgallery.nps.gov/GetAsset/f7641fa7-c47e-471c-ada1-e2e4461b857b.
"Withers-Maguire House." Lakeshore Center Ocoee. Accessed April 11, 2017. https://www.ocoeelakeshorecenter.com/161/Withers---Maguire-House.
Photo: Ebyabe, via Wikimedia Commons
Additional Information