Isaac Bell House, a.k.a. Edna Villa
Introduction
This famous house, considered an early landmark in the Shingle Style of American architecture, was designed and constructed by the legendary architectural film of McKim, Mead and White in 1981-1883 for Isaac Bell, Jr., a young, wealthy cotton broker and investor. (The house is also known as Edna Villa, after the name of the wife of a subsequent owner.) It is considered a turning point in both the history of the firm and in the history of the city of Newport as a pioneer of architectural style. Consisting of a granite foundation, and a combination of brick and wooden shingle walls in distinctive patterns, it combines English, continental and oriental influences with American colonial traditions. After a period of decay, the house in 1994 was purchased by the Preservation Society of Newport County, which took charge of its restoration. The exterior has been completed restored, though the interior is still several years away from completion. It was entered in the National Register of Historic Places in 1972.
Images
Exterior of the Isaac Bell House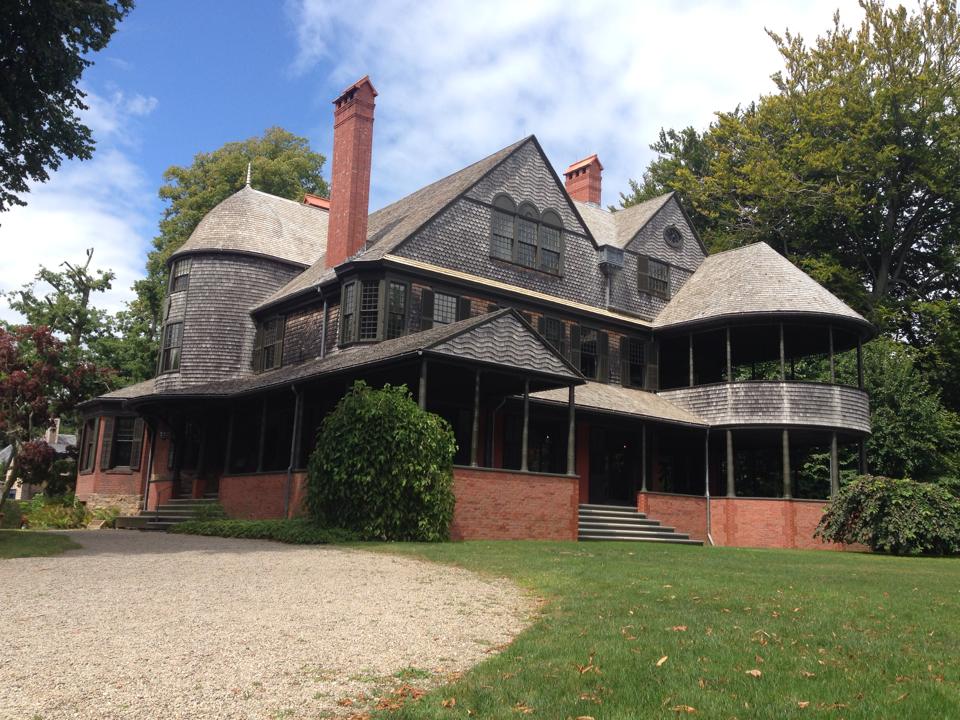 Close-up of a tower on the exterior of the Bell House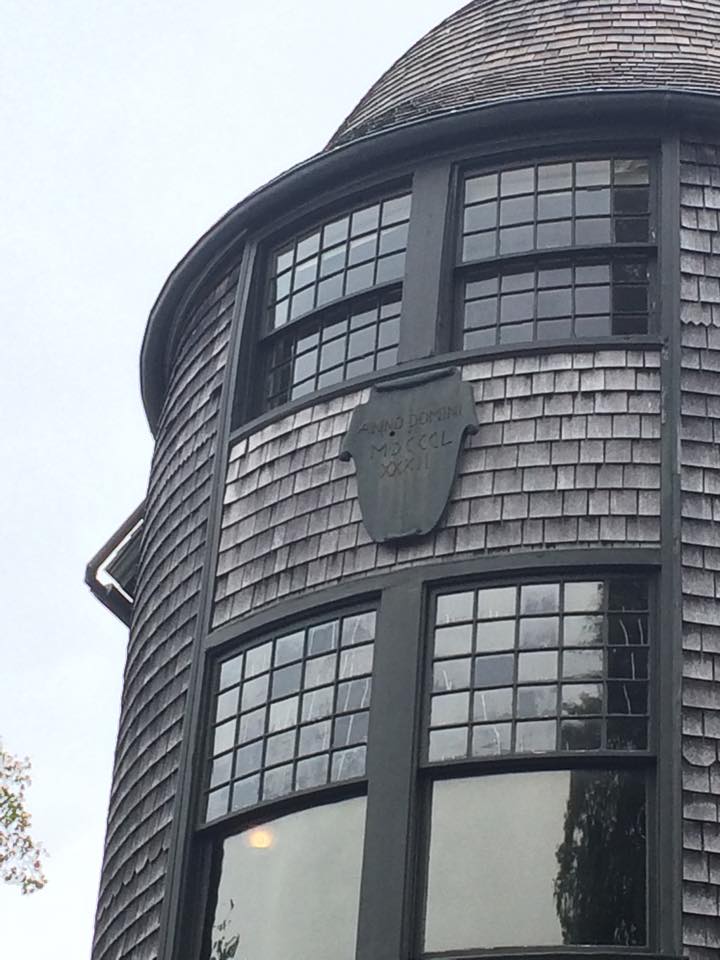 Fireplace, interior of the Bell House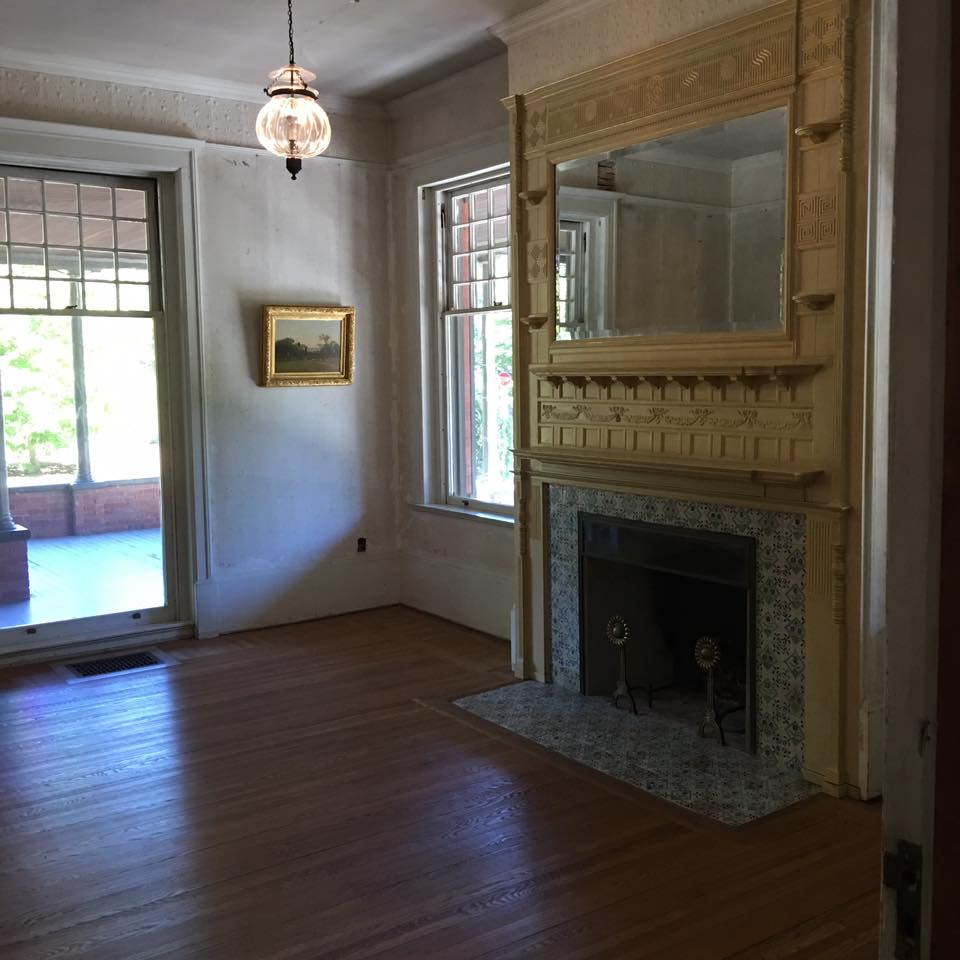 Interior of the Bell House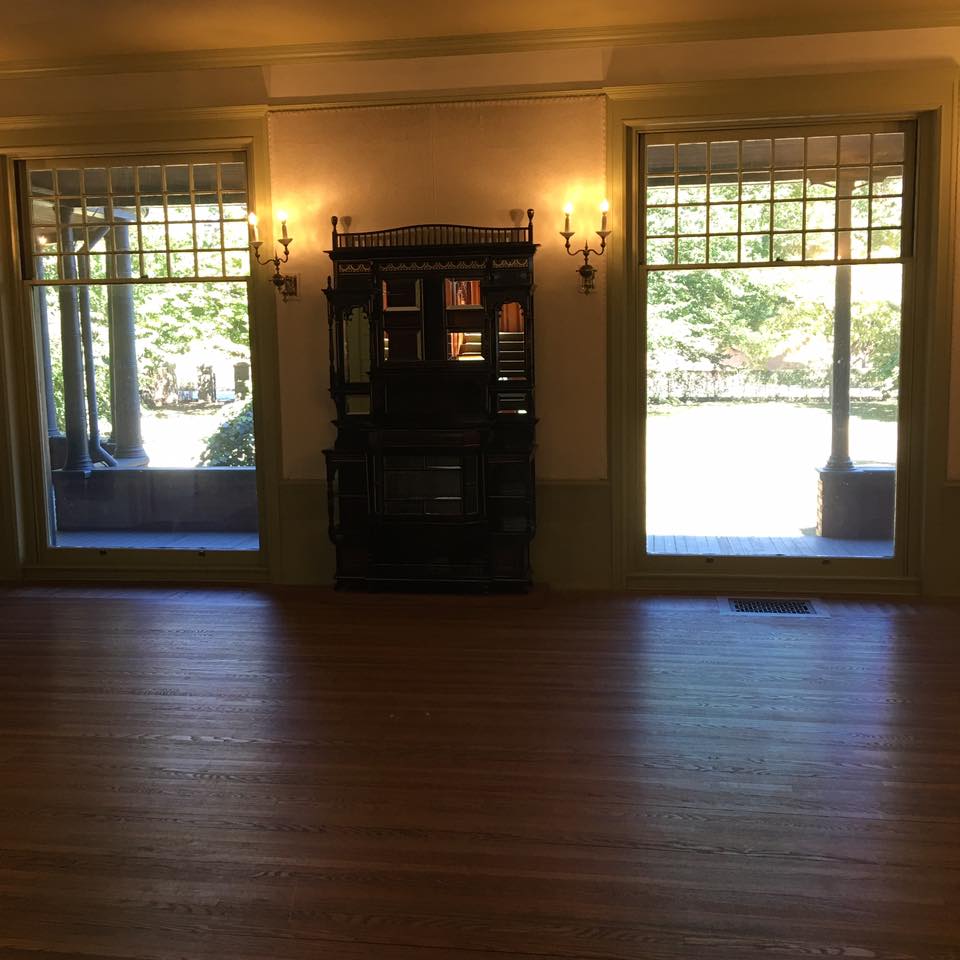 Backstory and Context
After completing the Newport Casino in 1881, the new architectural film of McKim, Mead and White was hired by Isaac Bell, Jr., the brother-in-law of newspaper tycoon James Gordon Bennett, who had commissioned the construction of the casino, to construct a house for himself and his wife, Jeanette Bennett. Bell, who came from an old, wealthy family, had been a successful cotton broker and had invested in the first transatlantic cable, retiring at the young age of 31. (Later in life, Bell would become involved in politics. President Cleveland appointed him Minister Resident to the Court of the Netherlands in 1885. Bell died in 1889 at the age of only 42.)

The architectural firm was founded by Charles McKim and William Mead in 1874, and the legendary Stanford White joined them five years later. This was a fertile period in the history of Newport as many artists and writers gathered there during the summers. Newport's colonial architecture intrigued both McKim and White. The English Arts and Crafts movement was also an influence. When completed in 1883, the house with its gables, piazzas, towers and shingled façades won much favorable attention in the press.

According to its NRHP nomination form, the house is "a unique combination of antiquarian interest in colonial American architecture with the most avant-garde English approaches to house design." The structure consists of four stories. The first story's exterior is made of red brick. The upper stories and the roof are constructed of wooden shingles, but in unusual wave and diamond patterns.

Scholars regard the interior of the Bell House as one of McKim, Mead and White's most successful. The first floor interior is dominated by its main feature, the central hall, from which a drawing room, a reception room, a library, a dining room and a kitchen can be accessed. Particularly noteworthy is a fireplace/alcove which contains antique Breton wood. The various spaces on the first floor can be closed off by sliding doors for privacy, or can be opened to create a single, vast interior space. The second floor of the Isaac Bell House consists of four large bedrooms, two baths, a sitting room, a dressing room, one laundry room and a large stair hall. The third floor contains two bedrooms, two bathrooms, a nursery, a stair hall, servant's hall, two servant's bedrooms, and several storage areas. The fourth floor contains several storage rooms and an attic.

It should be noted that the design does not include features derived only from American and English models. The porches, for example, have bamboo-style supports, reflecting the popular Japanese influence of the time. The scholar Henry-Russell Hitchcock featured the Bell House in his book Rhode Island Architecture, first published in 1939; many consider the house the "crowning achievement" of the Shingle Style.

In 1891, Bell's widow sold the property to Samuel Barger, who had previously rented the property from Bell for several years while the latter was in Europe. Barger rechristened the house Edna Villa, after his wife. In the 1950s, after changing hands several times, the house was operated as a nursing home. It was sold yet again in 1971 to a couple who in turn sold it to the Preservation Society of Newport County. Despite the many changes in ownership, the house has retained its structural integrity. Guide-led tours of the house are currently available. The house was made a National Historic Landmark in 1996 and won a Victorian Society in America's 2001 Preservation Award.


Sources
"Isaac Bell House." The Presentation Society of Newport County: Newport Mansions. Access date: 9/11/16. http://www.newportmansions.org/explore/isaac-bell-house. Tschirch, John ; Diane D. Galt; Fred Stachura; Susan Kline; Carolyn Pitts. "U.S. Department of the Interior: National Park Service: National Register of Historic Places." Access date: 9/11/16. http://focus.nps.gov/pdfhost/docs/NHLS/Text/97001276.pdf. "Isaac Bell House, 70 Perry Street, Newport, Newport County, RI." Library of Congress: Historic American Buildings Survey: Prints & Photographs Online Catalogue. Access date: 9/11/16. http://loc.gov/pictures/item/ri0034. "2001 Preservation Awards: Isaac Bell House, Newport, RI" Victorian Society in America. Access date: 9/11/16. http://www.victoriansociety.org/index.php?option=com_content&view=article&id=164&Itemid=93. "Isaac Bell House." Facebook. Access date: 9/11/16. https://www.facebook.com/pages/Isaac-Bell-House/103130766394367. Kligerman Thomas A. "A Shingle Style Pilgrimage in Newport: Stanford White's Isaac Bell House." Ike Kligerman Barkley. Published 8/13/15. Access date: 9/11/16. http://www.ikekligermanbarkley.com/posts/a-shingle-style-pilgrimage-in-newport. "Isaac Bell House, Newport." Gator Preservationist. Published 7/28/15. Access date: 9/11/16. https://gatorpreservationist.wordpress.com/2015/07/28/isaac-bell-house-newport.
Additional Information