914 Sound Recording Studios
Introduction
Historical Marker: On this spot in the 1970s, a garage was reborn as a refuge where rock-'n'-roll bands gave voice to a generation yearning for change. Back when music was captured on vinyl. Brooks Arthur's 914 Sound Recording Studios allowed musicians the freedom to hone their craft away from the pressures of the big city. Among the iconic tracks laid down here were Bruce Springsteen's "Born To Run" and Janis Ian's "At Seventeen" - anthems of youthful rebellion emblematic of the time. The music made here endures long after 914's last note. In memory of Kevin J. Quaranta Erected 2016
Images
914 Sound Recording Studio Marker - Photo: Clare Sheridan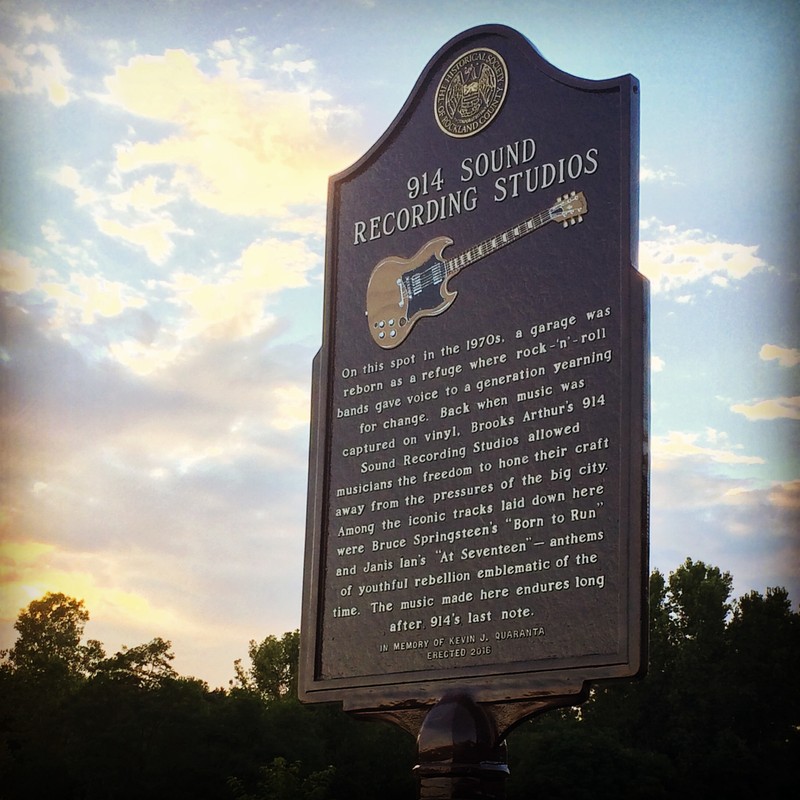 The former studio as it appears today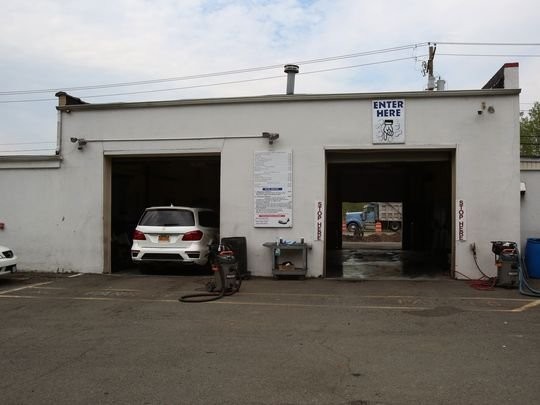 Backstory and Context
In an unassuming building that now houses a car wash, music history was once made. 914 Sound Studios opened in 1971, the work of Brooks Arthur and Phil Ramone. For a time in the early to mid-1970s, the small studio in Blauvelt was the birthplace of some of rock music's biggest hits.

When Arthur purchased the building, it was an old garage. He then turned it into a recording studio, and artists were drawn there because it got them out of the hustle and bustle of New York City. There was an all-night diner next door, and some artists would simply work through the night, taking occasional breaks to go to the diner for a quick meal.

Arthur added a unique touch to the studio: he built a football field behind it to give performers a chance to unwind. When Bruce Springsteen and the E Street Band recorded at 914 (914 was once the area code for that part of New York), the band decided to avoid the hassle of driving back and forth to New Jersey by pitching tents behind the studio and camping out.

Though the studio was short-lived, some of the hits produced there have become the stuff of rock legend. Springsteen's "Greetings from Asbury Park" was recorded there in 1972 as well as Janis Ian's "Between the Lines." That albums featured Ian's hit "At Seventeen," and resulted in two Grammys. Other artists who performed at the studio include Blood, Sweat, and Tears, James Taylor, the Ramones, Dusty Springfield, and Ashford and Simpson.

914 Sound Studios was in operation for about six years, with the producers eventually moving to other studios. Since that time, the building has housed a meat warehouse, a dance studio, and is currently a car wash.
Sources
Brum, Robert. From Garage to Hit Studio: the 914 Sound Studio Story. lohud.com. May 13, 2015. Accessed December 29, 2107. http://www.lohud.com/story/news/local/rockland/2015/05/13/sound-studio-story-blauvelt/27254605/.


Additional Information