Wailua Complex of Heiaus
Introduction
This complex of heiaus (temples) and other structures is one of most significant archaeological sites in Hawaii. It is located at the eastern side of Wailua River State Park and features evidence of habitation from all phases of past Hawaiian culture. It is is apparent, given the number and size of the structures, that this site was an important economic, political and religious center, as well as a place of residence for the the island's chief. It is a National Historic Landmark District and listed on that National Register of Historic Places.
Images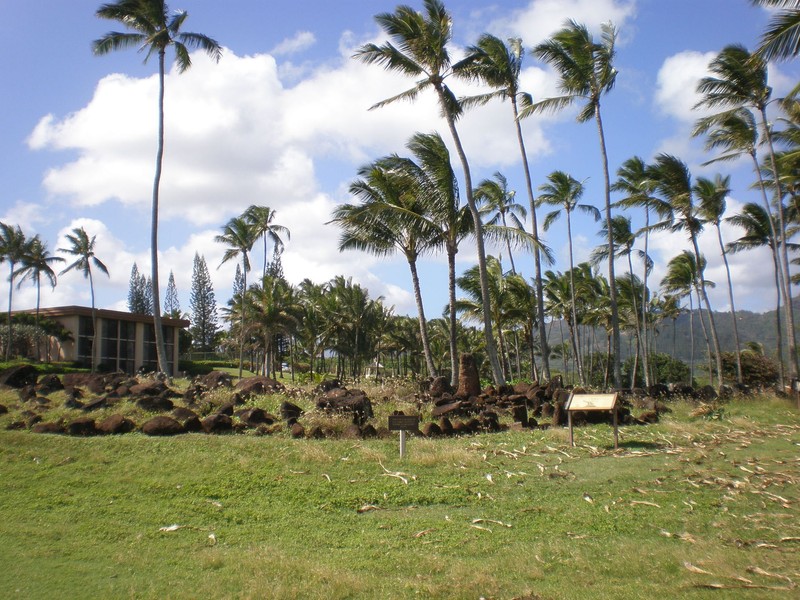 Backstory and Context
The site has four main heiaus: Hikinaakala, Malae, Holoholoku, and Poliʻahu. Since the purpose of heiaus change over time, it's not fully clear as to what purpose each had but what is apparent is that they were of great importance, religiously and culturally. The complex also features petroglyphs of fish, human forms and shapes. The park itself opened in 1954 but the complex did not become part of it until 1962.
Sources
Dunbar, Helene. "Wailua Complex of National Historic Landmark." National Park Service, National Register of Historic Places. October 15, 1966. http://focus.nps.gov/GetAsset?assetID=c0498fd1-033c-4e2e-9f5e-e9558a2cc374. "Wailua River State Park." Wikipedia. Accessed September 8, 2016. https://en.wikipedia.org/wiki/Wailua_River_State_Park.
Additional Information