Whalers Village Museum
Introduction
Opened in 1984, the Whalers Village Museum is located in the Whalers Village Shopping Center, near where a 40-foot sperm whale skeleton hangs. The museum is considered one of the best whaling museums in the world. It holds one of the largest collections of whaling materials and artifacts including harpoons, sailor journals, sea chests, tools, and ship logs. Highlights include one of the largest scale models of a whaling ship in the world, a 19th century birdcage made of whale bone, and an excellent collection of scrimshaw art (engraved or tattooed whale bone created by sailors).
Images
The sperm whale skeleton near the museum entrance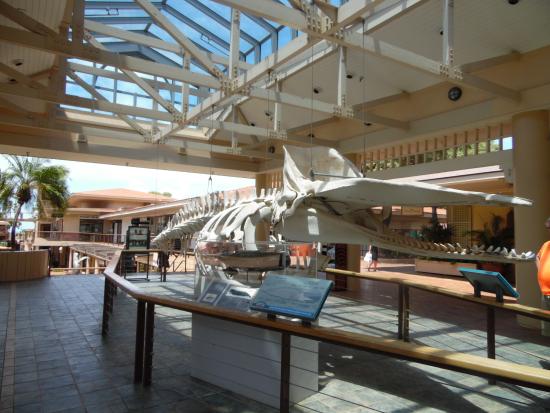 Some of the scrimshaw on display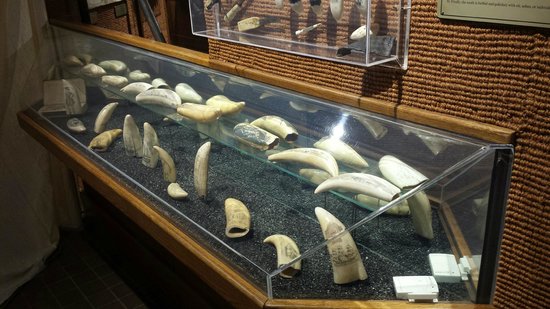 Backstory and Context
The museum opened in 1984. Whale expert Lewis Eisenberg led the curation of the museum and Whaling Village builder James Campbell constructed the museum. Campbell worked in the whaling industry as a young man and managed to survive a whaling shipwreck.
Sources
"Whalers Village Museum - Portrait of the Seafaring Life." Whaling Village Museum. Accessed September 3, 2016. http://www.whalersmuseum.com/whalersmuseum/Museum_History.html.
Additional Information